The Shop #2
It was a crazy busy summer, no time to work on the shop much less create anything it.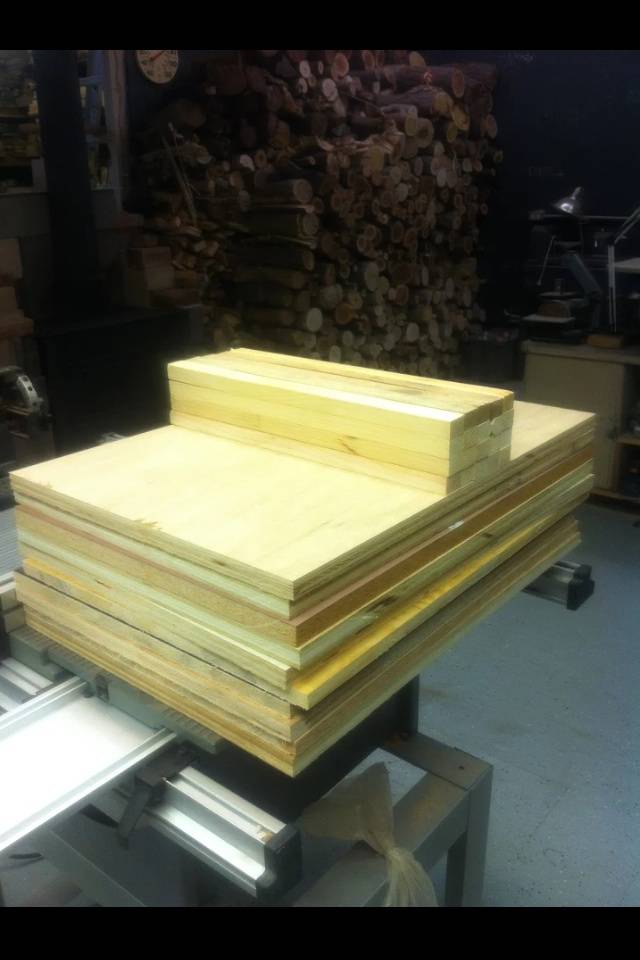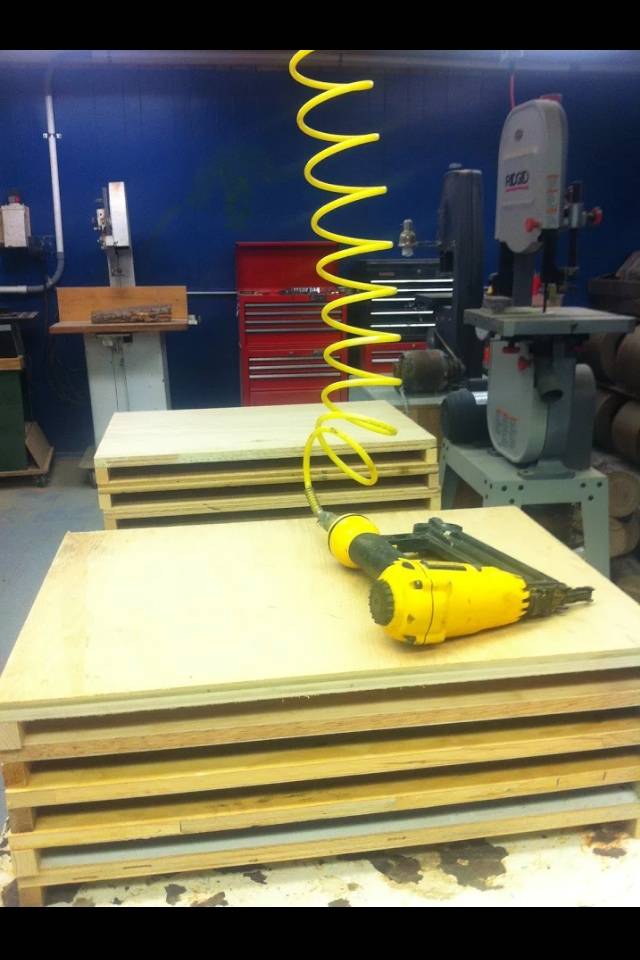 Made this storage unit using scrap & pallet wood . Each shelf is from a different type of sheet material.
The 2 end units are 24w x 17d x 56h. The overall length is 15'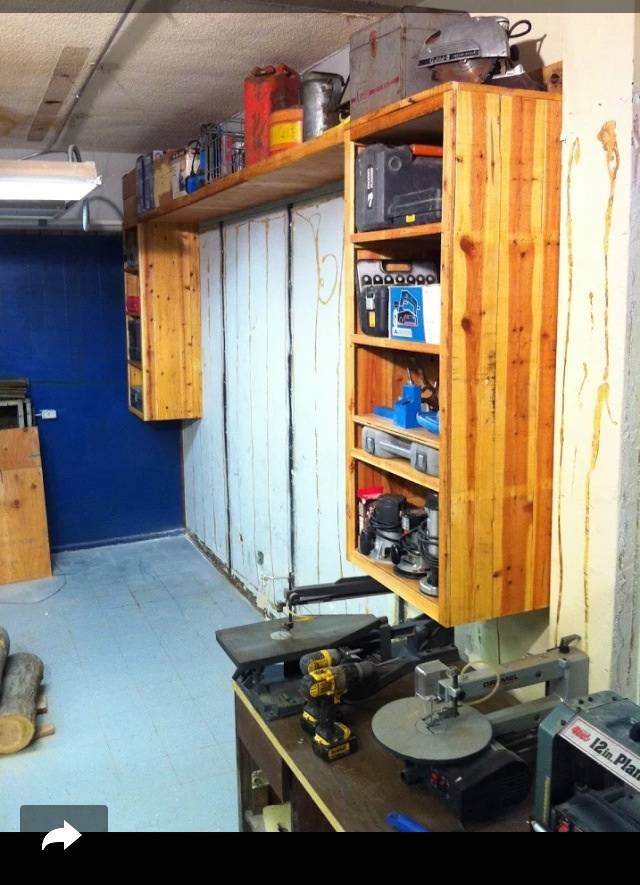 I glued & screwed 3/4 × 1″ cleats under each shelf for heavy load protection.
The shelf across the top is 3/4 plywood with a layer of knotty veneer plywood that I retrieved from a pallet. I glued & screwed both sheets together, staggering the joints. Glued a1x6 to the back edge for suport which is bolted to the wall.
I put a clear coat finish on all.
The next step is to cut out a 8′ × 10′ 6" opening in the wall between the shelf units.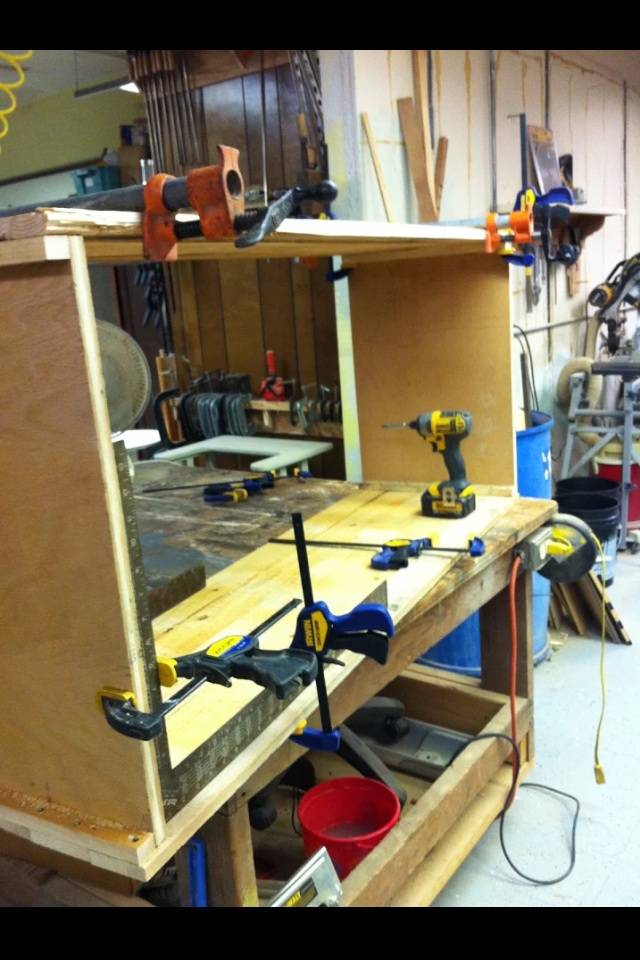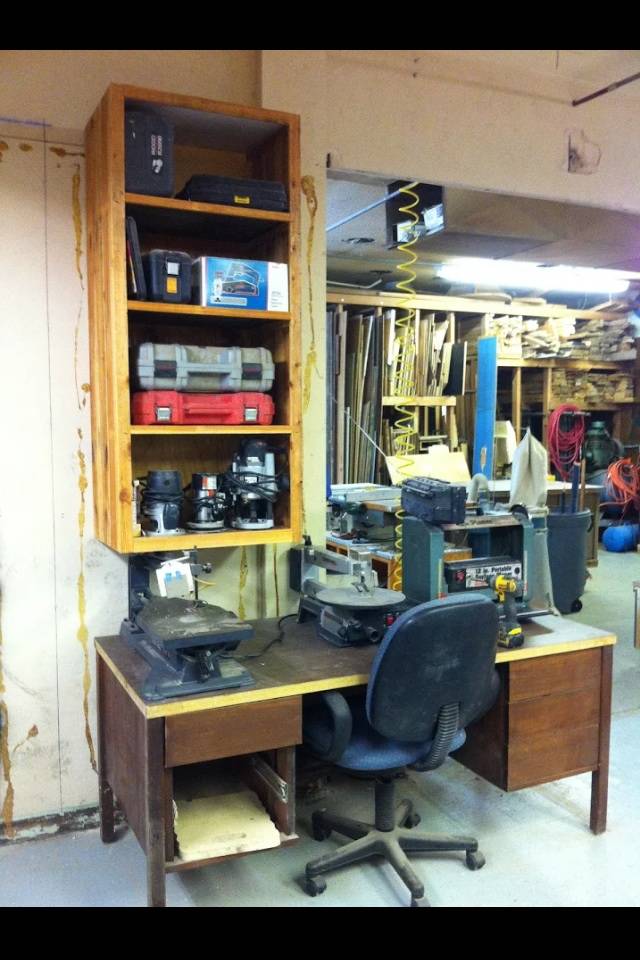 -- Jaybird