My work bench , Best wood shop buddy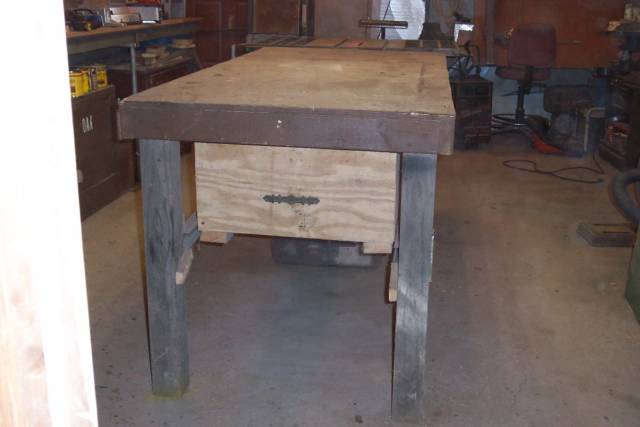 The work bench is 36″ × 72″ × 37″ high. It has a large drawer under neath the top.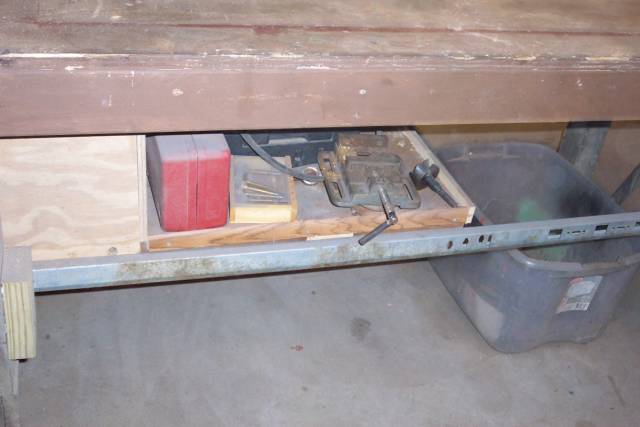 The drawer rides on garage door track. the rollers are inserted into holes drilled in the side of the bottom . 3 rollers on each side. It has a removable lid to keep mice out.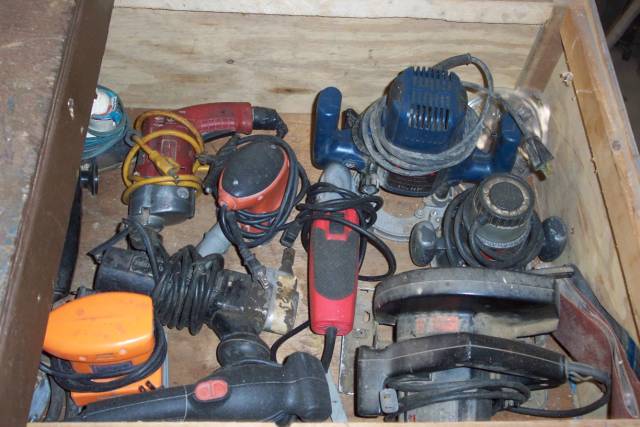 I store all my electrical hand tools in the drawer .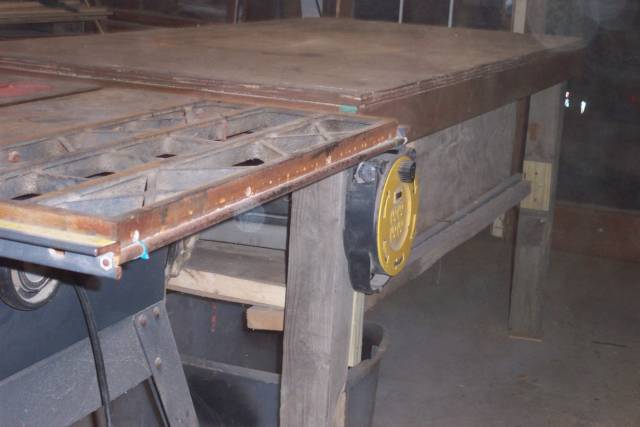 The top is 3/4 in plywood with 2″ × 4″ s on 16" center under neath . It has a 4 gang electrical , retractable receptical on the side . It also lines uo with my table saw which helps alot when cutting full size panels.
-- Wheaties