My work bench #3: Moving leg vice
I am left handed so I had to install the vice at the wrong end of the table, because I had no lights in the garage. Since then I have install lights. Also the all-thread was showing signs of binding. All-thread does not like to be used for this kind of application.
I bit the bullet and bought me Acme thread. 7/8″ × 36″ plus 3 nuts to go with it. Total $30.
I also made me a new Destroyer Wheel, as Paul likes to call them. Fine by me. The wheel is made from 2 layers of Birch plywood,
So I moved the vice to the other end of the table.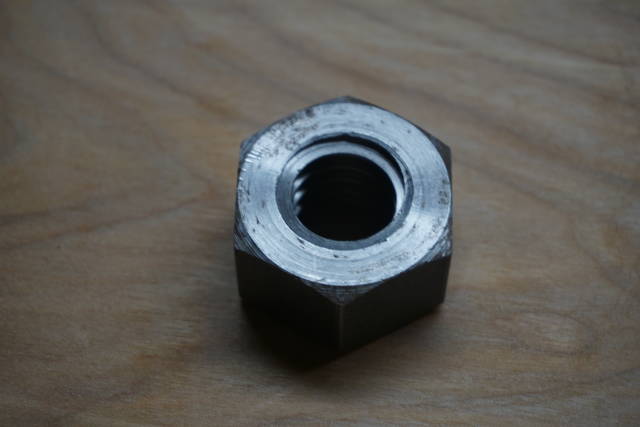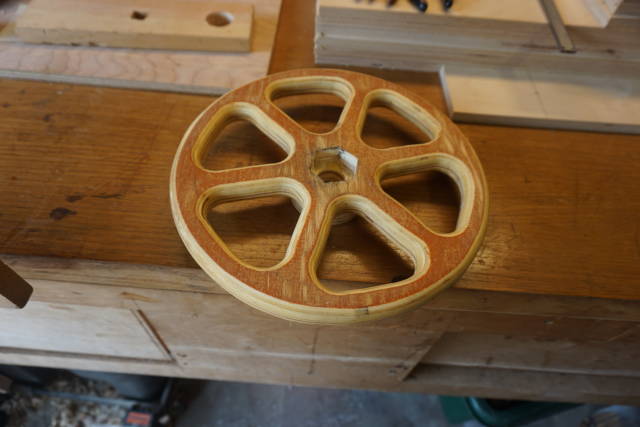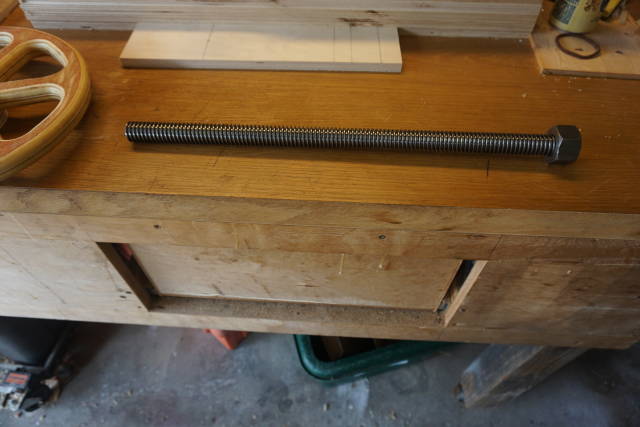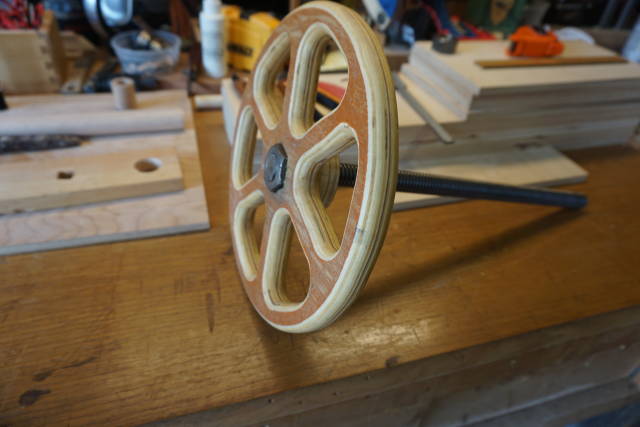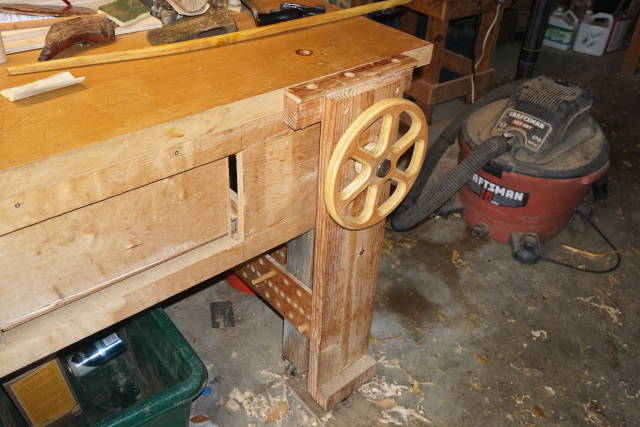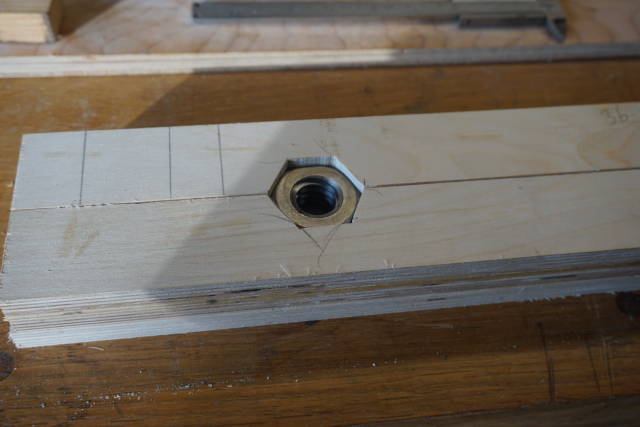 The last two pics show how I made the nut box, that fits behind the the 4×4 leg.
—Madts.
-- Tor and Odin are the greatest of gods.
View all parts of My work bench »