Ramblings from a South Central Texas Wood Butcher #22: Still Swingin' 35 Years Later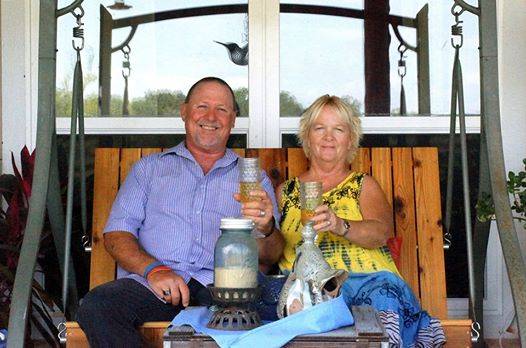 Back in 1980, I moved from Richardson, Texas to Denton, Texas to finish my bachelor's degree. After bouncing from Texas A&M to two junior colleges, I figured that it was time to "Get 'er Done." Little did I imagine that I would not only finish my degree in Denton, but that I would also marry and become a Dad within 6 months of moving there. Funny how stuff works.
Before moving to Denton, I had been working at a convenience store, By-Lo, and the company happened to have one in Denton. I was able to transfer and forego job searching. There happened to be a little pizza joint next door, Chanello's Pizza, where my future wife, Selena, worked. Ironically, I delivered for a Chanello's when I was at Texas A&M. Fate?
Anyway, my wife would come to the By-Lo for a Coke and candy bar. Chanello's uniform was a company baseball cap and a white button collar shirt. Selena would keep her bill pulled down and tried her best not to make eye contact with me. Yeah, that got my attention.
Long story shorter, I finally got to see her beautiful blue eyes, bumped into her out two-stepping, and we started dating. Selena and her son from her first marriage (my adopted son a few months after we married) lived with her mom and dad when she divorced her first husband. (I understand that he got mean after a few years.) Her parents had a swing on the front porch and we spent MANY an hour sitting out there.
We decided to make things permanent and were married a few months later. Hear we are, after 35 years together, still swingin', this time on the porch swing that we built together.
-- Keith "Shin" Schindler
View all parts of Ramblings from a South Central Texas Wood Butcher »