kiefer
posted
over 6 years ago
BENCH HOLFASTS AND NEW DOG HOLES
Advertisement
Advertisement
BENCH HOLFASTS AND NEW DOG HOLES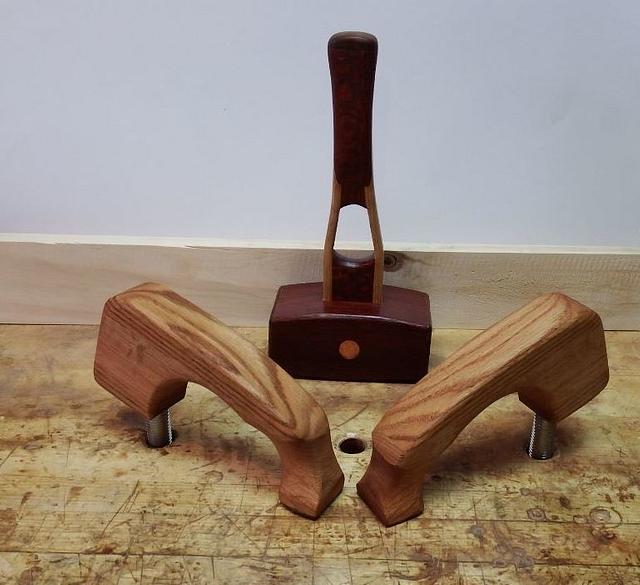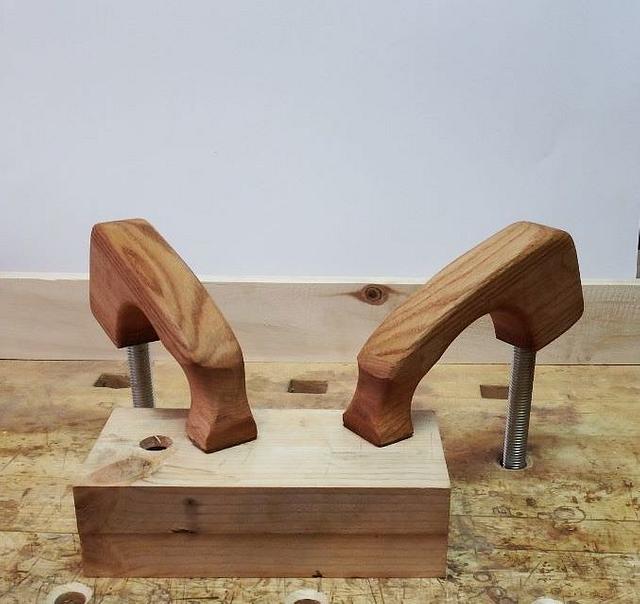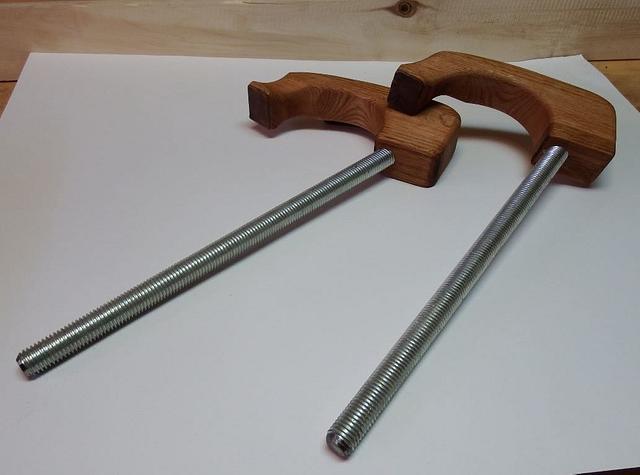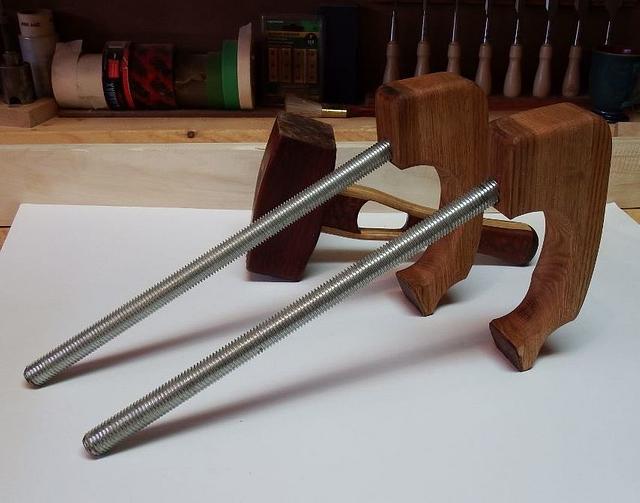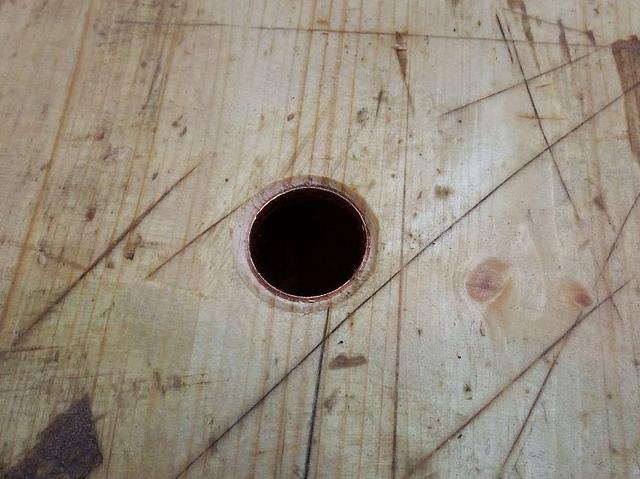 Advertisement
Advertisement
Here is my set of holdfasts that I made for next to nothing about $7.00 for the pair which is a far cry from what the store would charge .
I made some clamp type holdfasts some time ago and they work just fine but take a little long to tighten and after watching others using the mallet to tighten theirs I looked into making the change .
After reading some blogs I found good and bad opinions about the forged steeltype and it not grabbing in the dog holes and slipping and the top being to thick etc. etc.and that led me to make my own design .
I started with a piece of 1 7/8" oak and drilled it for a 3/4" piece of Acme rod and cut out the shape .
When I started using it it tightend quite well but it also marked the dog hole with the threads on the rod and I thought of a solution to prevent that .
The answer is a piece of 3/4″ × 3″ copper pipe driven into a 7/8" hole which gave me a slight oversize 3/4" hole and after further playing with the idea I decide to use standard 3/4" threaded rod which gave a even better hold .
The way it all worked out there is very little marking of the thread inside the doghole and all the new and existing dog holes will be done like this even so I have to make a slightly oversize dog to fit the new holes .
I made a video of this and will post the link in an hour or so .
Klaus