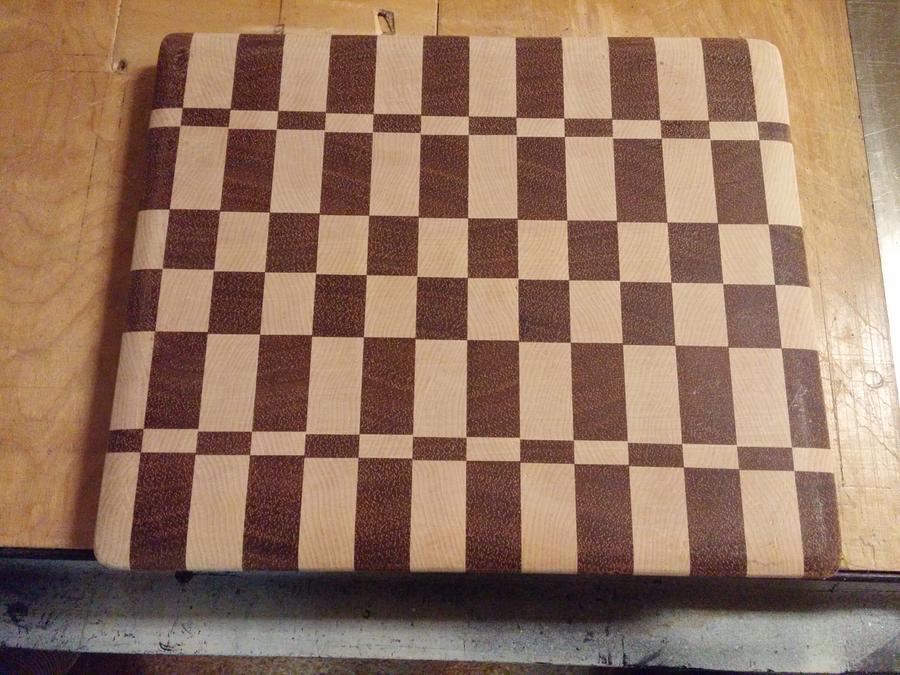 End grain cutting board #2
This one is a gift for my parents. It came out better than the first. I ran it through the planer to flatten it out. Believe me I thought long and hard before doing that. I took microscopic passes, stood far off to the side and fed it by pushing it in with a long stick. Neither the board not the planer broke. Each pass was about 1/64th.
I started sanding first and was hardly making any progress when I just gave in and decided to try the planer. In the end, it worked out great. Now it's nice and flat.
I still have some sanding to do before finishing it. I really just wanted to post about my success with the planer.
-- Losing fingers since 1969