kiefer
posted
about 7 years ago
MOBILE TOOL STAND /RECYCLED BBQ STAND
Advertisement
Advertisement
MOBILE TOOL STAND /RECYCLED BBQ STAND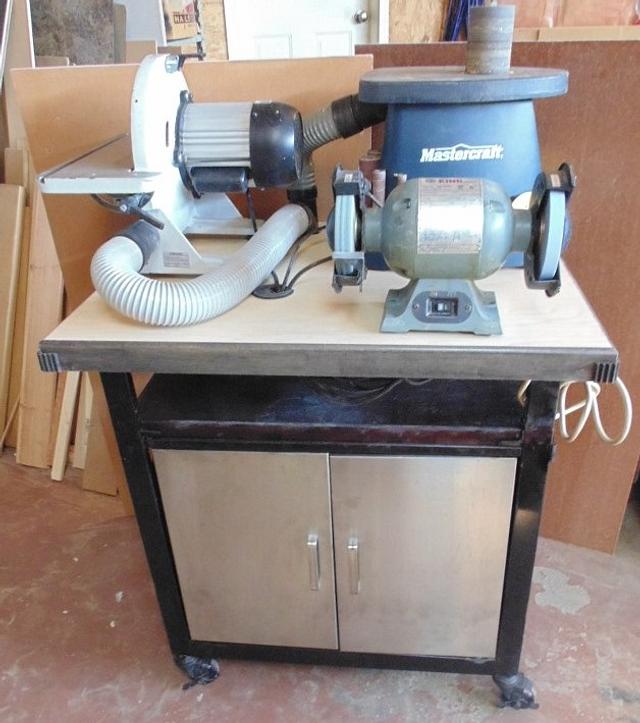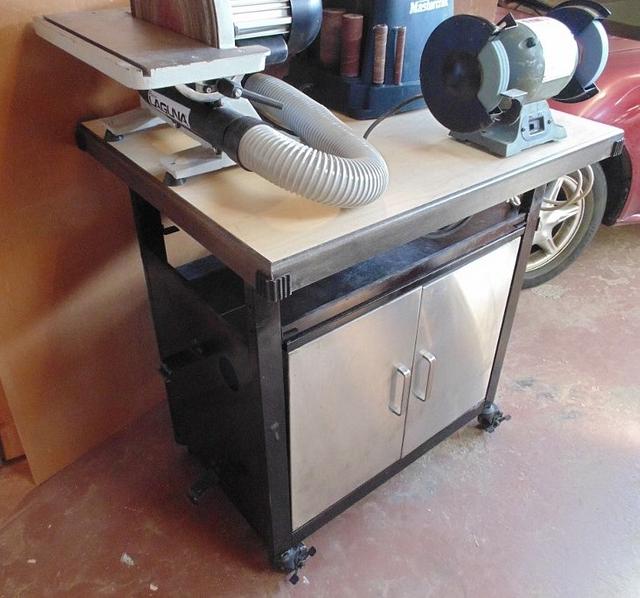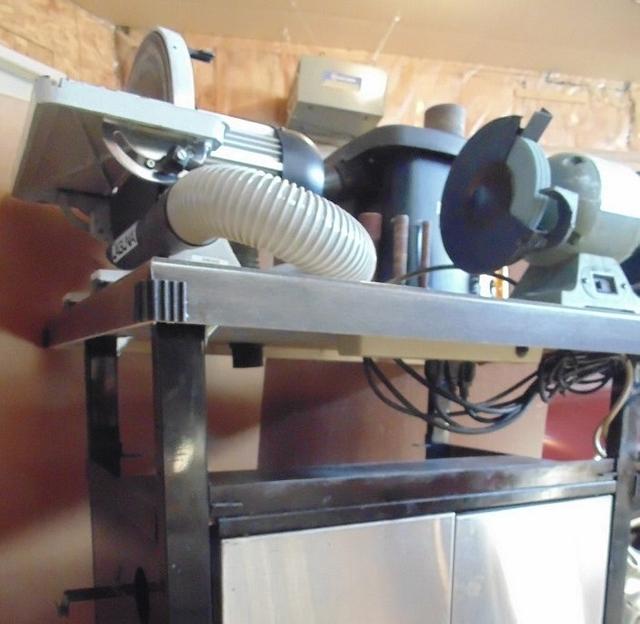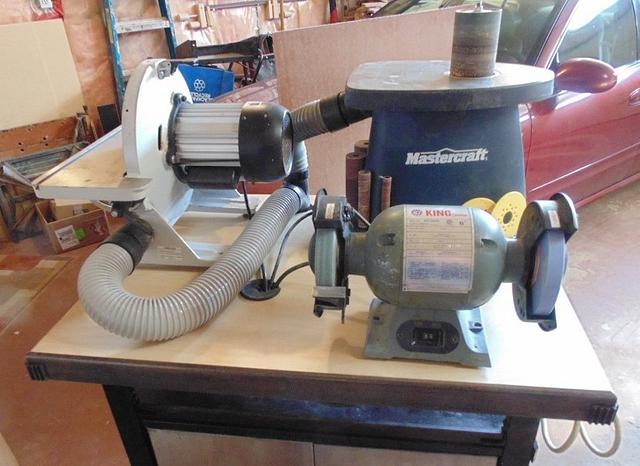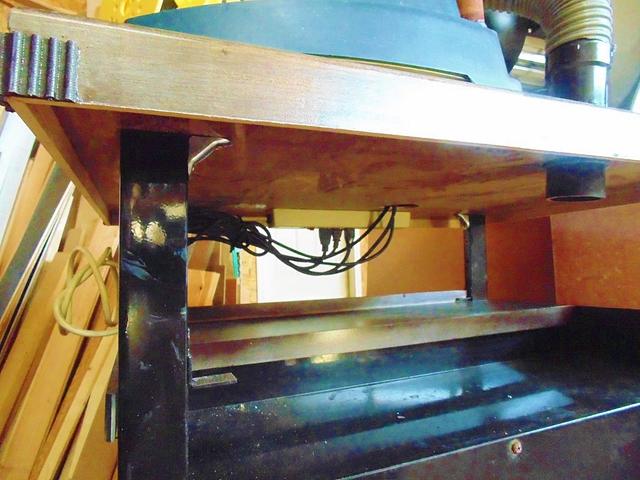 Advertisement
Advertisement
The BBQ wore out and there was no point in fixing it but I just had to save the cabinet which was perfect for a mobile shop cart.
The bench that my drill press is on was getting crowded since I installed the drill press table with the sanders having to share the bench top so I thought a mobile cart would be the answer .
This is the setup ,disc sander, oscillating sander and bench grinder on top of a salvaged top from a computer desk .
The setup has dust collection and a power bar mounted under the top with a plan for a shroud and tool rest for sharpening for the bench grinder to come .
Plenty of storage space behind the doors and shelf under the top and corner bumpers on the top corners and the lockable casters as a bonus .
The cost was almost zero as all the components are either recycled or reused from a previous installation .
I like it already and the shop improvements are coming along bit by bit .
Klaus