Getting ready for harvest season and I thought some baskets would be in order .
This one is made from resawn knotty teak that is steam bent and a bottom from some unknown wood ,the handles are braided leather lace which are fitted to the basket with little shaped walnut end retainers .(for the lack of a better word ) . Leather lace to hold the joint and a bit of glue around the bottom.
Just a coat of linseed oil and ready to go ,a fun little project for a early morning in the shop .
Here are a few pics of the little retainers and how I made them .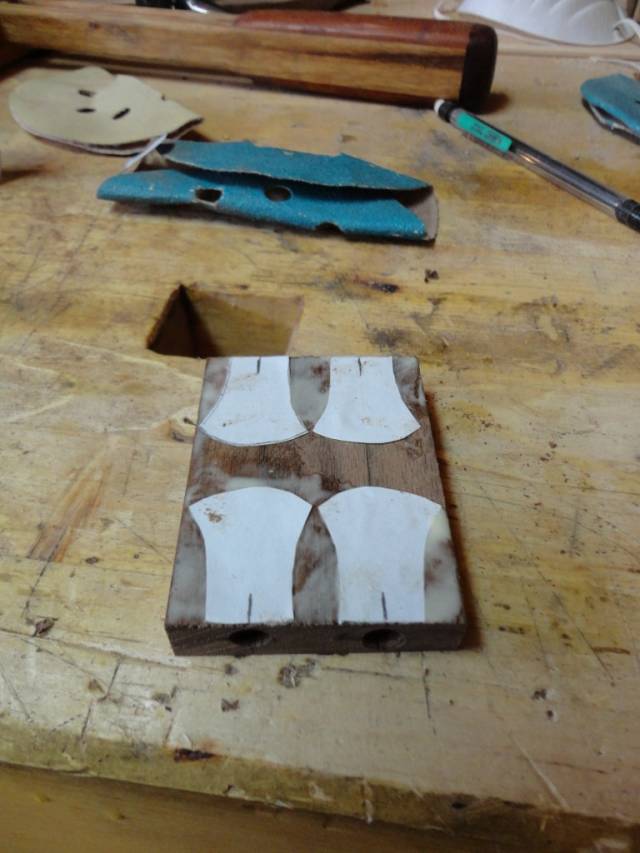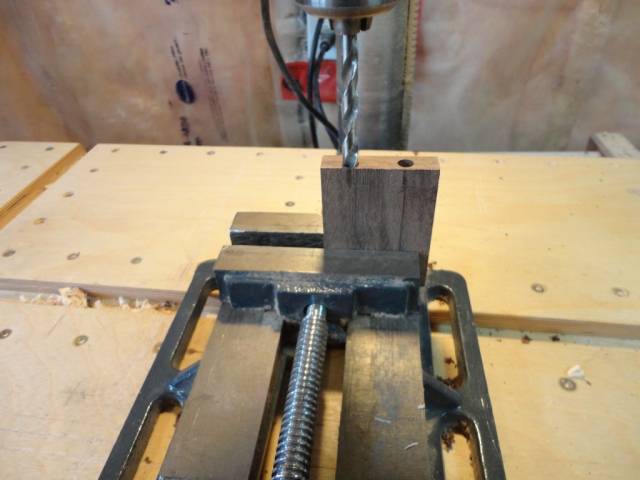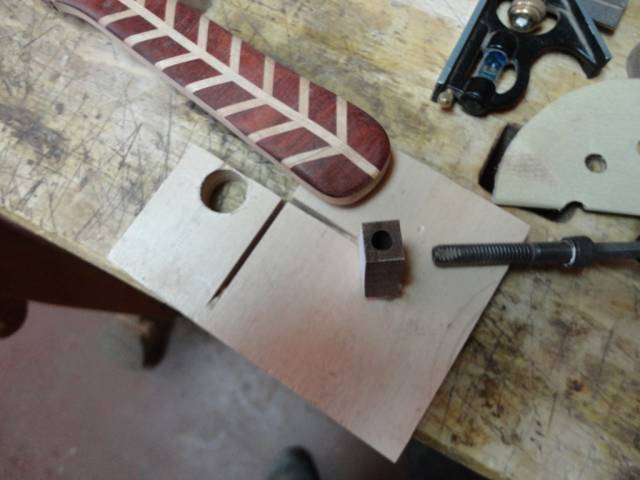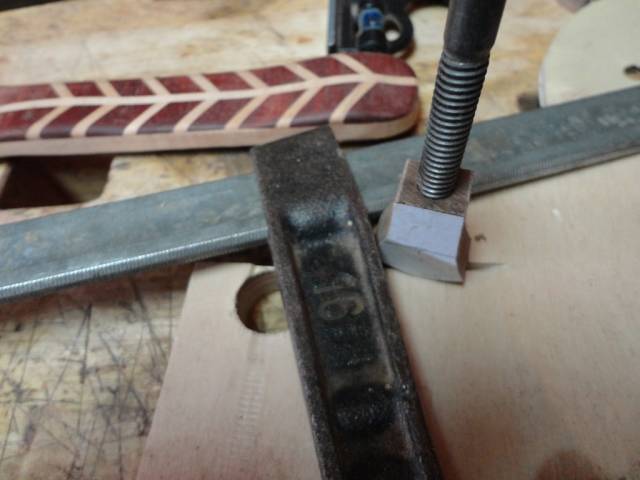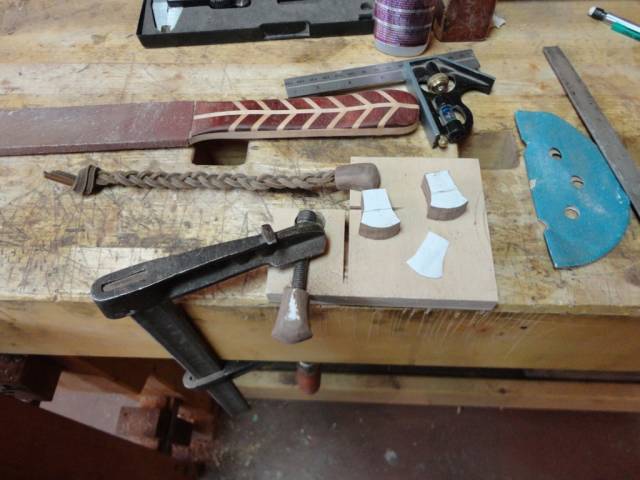 Took a little piece of scrap walnut and drilled the holes fot the braided leather handle .
Cut out four patters from a folded piece of paper and glued them on the wood .
Cut out the pieces with the bandsaw and threaded in a bolt which has the threads ground at the end .
Clamped it to the bench with a F clamp and a little piece of plywood as a spacer .
Makes it easy to shape this way .
Klaus