I thought I post this because I never see anybody using this inexpensive tool .
The French curve is one drawing instrument that has many uses in the shop and I could not do without them and it sure beats drawing a curve free hand or using things like a roll of tape or bent stick ETC. to arrive at a desired curved shape.
A friend called this morning asking if I new how to draw an oval and I said just come over and I show you the easy way .
When he arrived I ask him if he had a set of french curves and he looked at me and said what is that .
Off to the shop we went and I showed him the set of French curves and said this is what you use .
The oval he needed is for a box bottom and it has to have a nice shape .
Anyway this is how I draw an oval .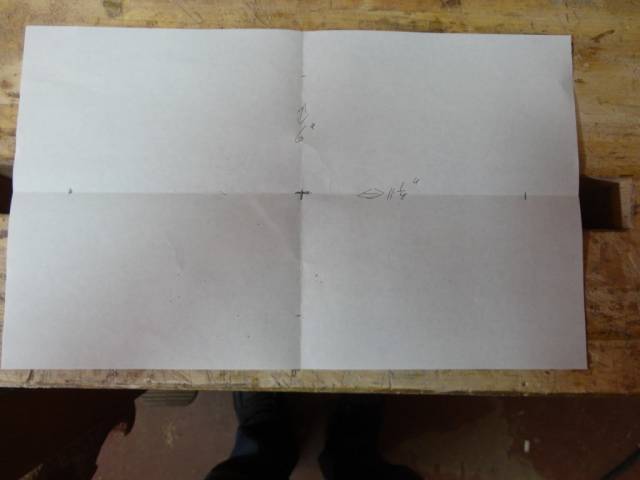 Take a sheet of paper the size neededand fold it into quarters and unfold ,mark the centre lines along the creases and lay out the dimensions in this case 11 1/4" x 6"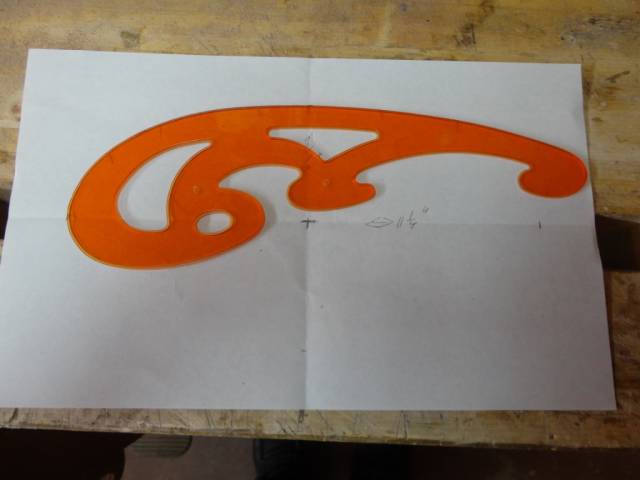 Lay the french curve on the paper touching the marks and slide to the desired shape and draw a pencil line and now with the paper folded up cut along the line and unfold the paper .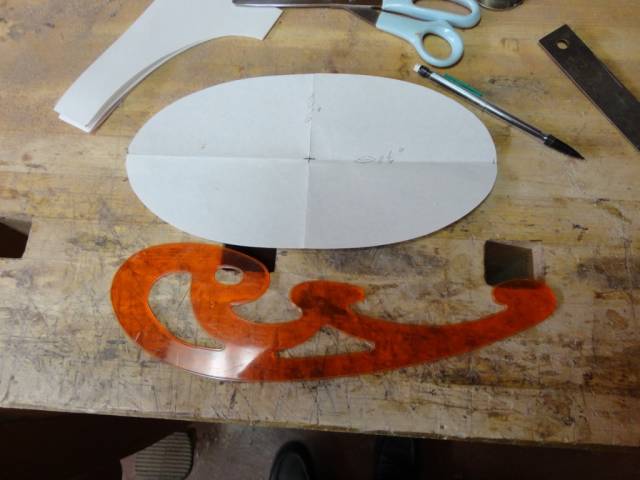 Here are the two pieces we cut out on the bandsaw and cleaned up a bit with a file and note the centre line marks on the pattern and workpiece which can be helpful later for accurate reference .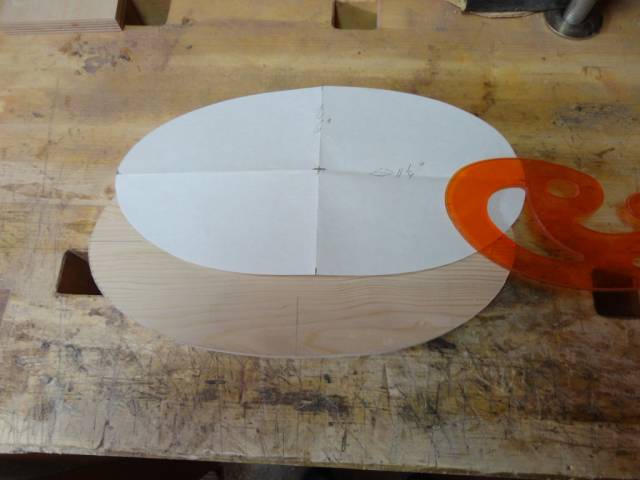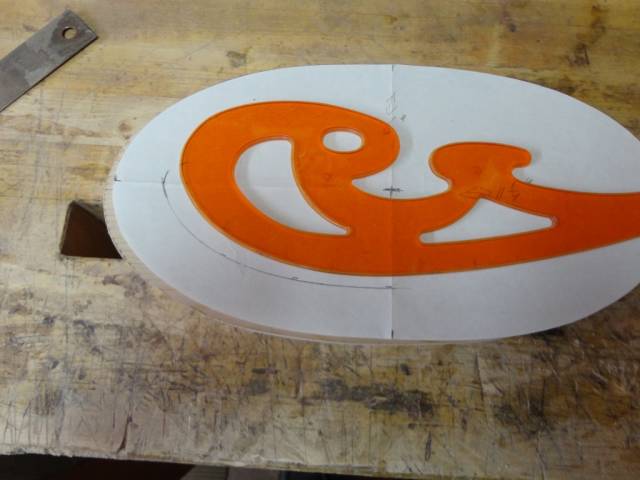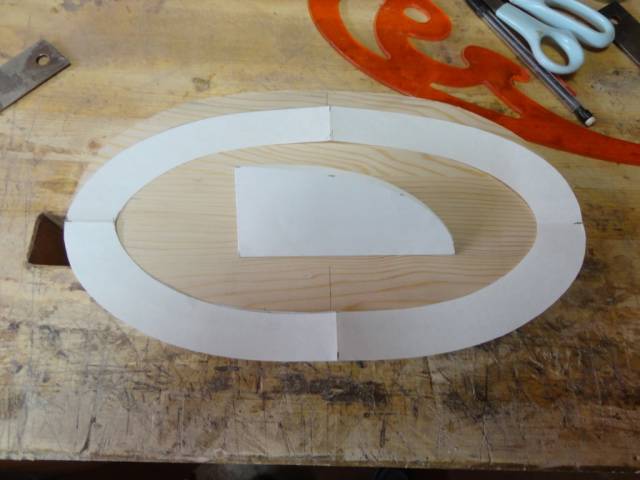 For the inside the same process can be done by marking several dots a certain distance from the edge close to perpendicular and connecting the dots .With a little tweeking and you should have a nice parrallel line and that would make a nice picture or mirror frame .
There is the oval quick and easy and no compass or any fancy geometry required and you only need to draw a quarter of the oval .
Keep the pattern it may have use down the road for another project .
I hope this helps someone .
Klaus