This is an old project I posted somewhere else.
I built this bookcase over few weekends during September/October 2013.
This is probably the biggest project I built so far.
I pretty much followed the plans from Woodsmith for this one. The plan was for one bookcase; I doubled it to cover the entire wall.
The biggest problem I encountered was moving the various cabinet out of the garage and back in every weekend. I have not been able to convince my wife to park outside yet.
I did get a lot of help from both kids with moving and finishing:)
I used project grade 3/4" maple plywood from Lowes.
The molding and trims are cherry.
Lots of ash and oak shorts from the scrape bin where used to stiffen the cabinets.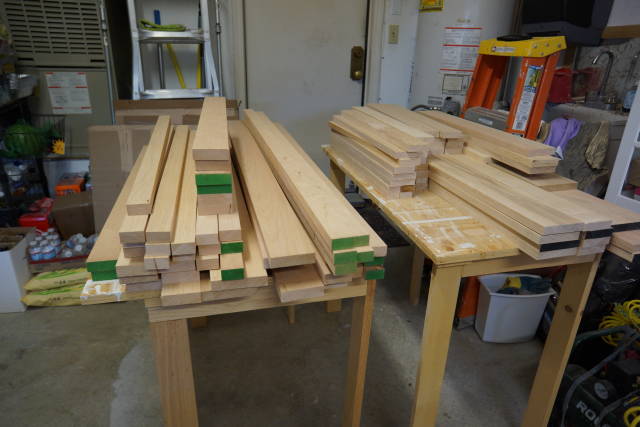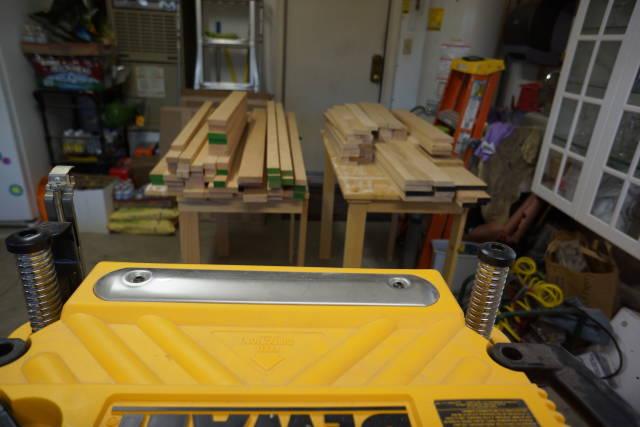 I prefinished all the panel before cutting the grooves and trimmings to size.
I got some challenges with the finish. I got lots of dust settling on the panel during the drying process thus more sanding. Although I used the ceiling filter and I did apply the finish on weekends I did not cut anything .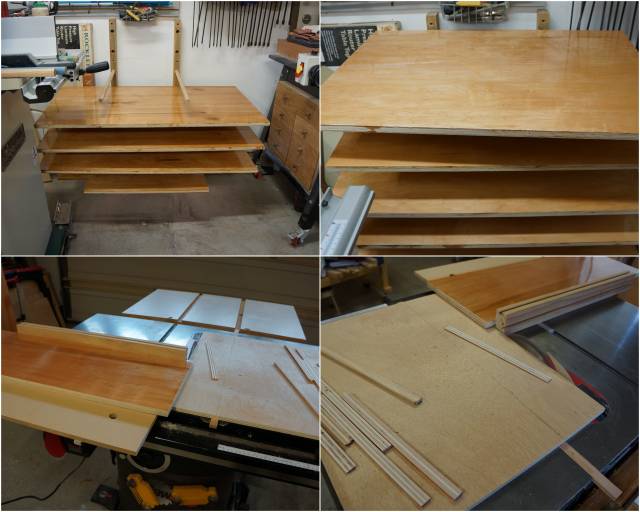 Screws hidden behind the trims were used to minimize the use of clamps.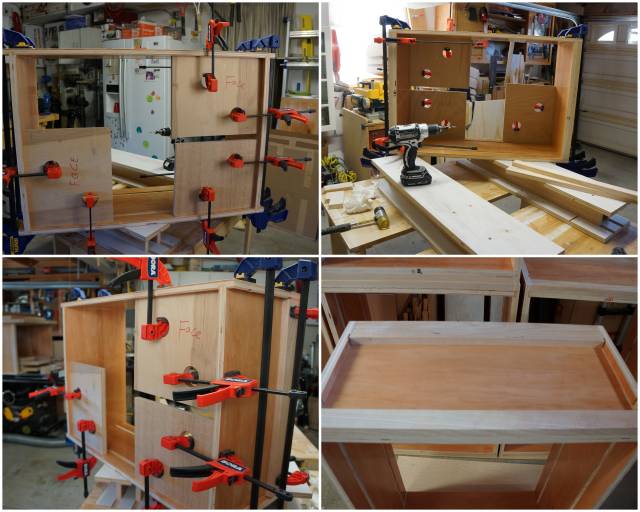 Drawers:
Drawers are cherry and maple half blind dovetail on porter cable jig.
I was my first time using the porter cable jig. Took some time to get some practice but still the results are not to my liking.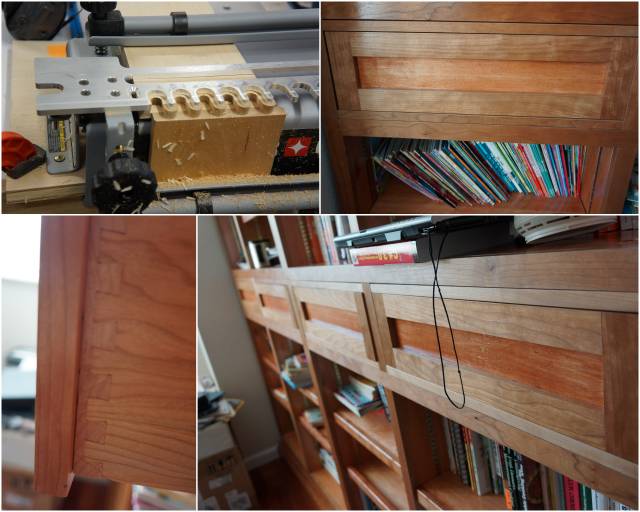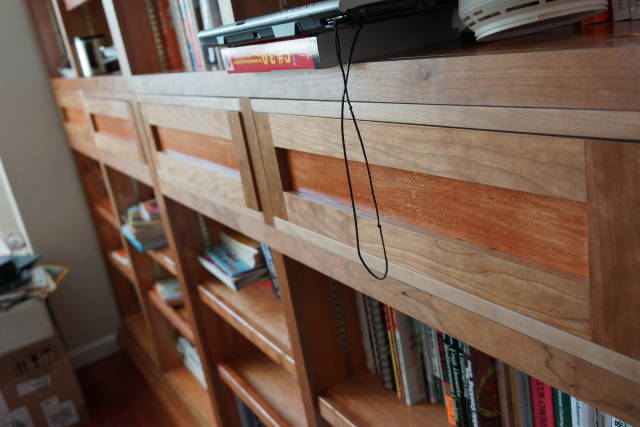 Sanding:
I sanded all to 220 grit, applied Zinsser sanding sealer, sanded lightly with 320 grit.
I followed with 2 coats of brushed Miniwax pecan with light sanding in between.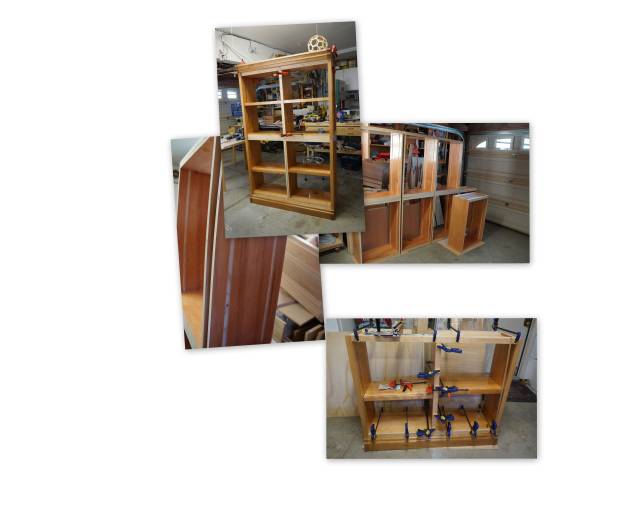 Screw ups:
Quite a bit on the finish. I got blotching on the cherry trims Despite using shellac sanding sealer. I run out of Miniwax so I finished some of the front trims and the drawer frame with water based poly. Very different beasts… Definitely not as warm as the Miniwax.
I was short in few places while fitting the moldings.
The brass shelf standards are from Rockler.
It was a fun build and it turned out to be really strong.
Side Note:
I am currently building a modular and detachable spraying booth from PVC pipes that I can pack and stow away.
I am also looking into an HVLP sprayer. I am inching towards the Fuji Q4 gold for it's quieter than the rest; at least that's what youtube says. Your thought on that will probably be very helpful since I have never sprayed. I got a 3M 7500 series mask with the needed cartridges.
Please don't hesitate with any advise. Criticism is always welcome.
Edit: I have since this build bought the Fuji Q4 Gold and love it. It is very quiet indeed. I did not build the spray booth since I am spraying in the backyard under my pergola.