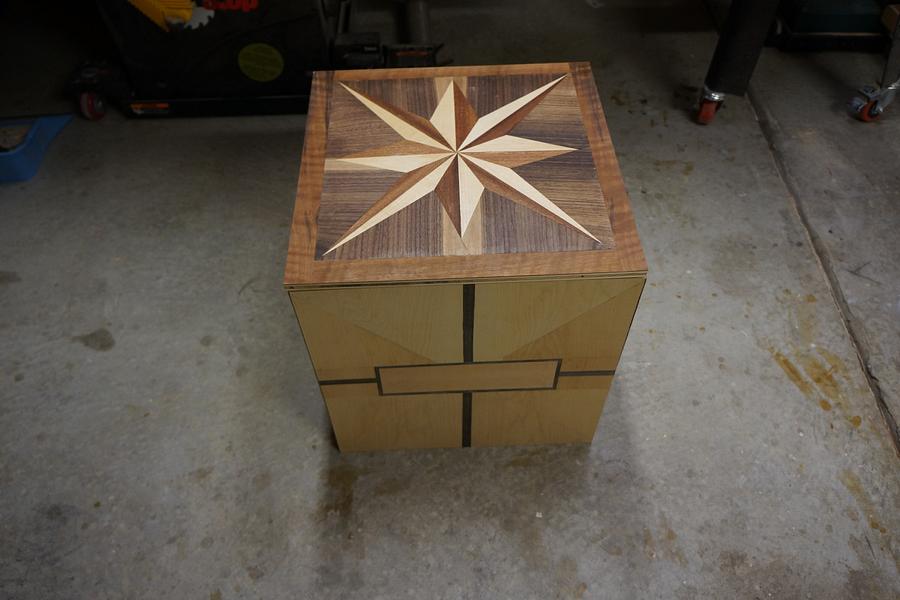 Veneer Box
I Wanted to make a coffee table that required veneering. Since I have never worked with veneer, Paul my mentor, suggested I start with a simple veneer box to learn veneer hammering.
Well It was not simple for me, probably more challenging than the coffee table :)
My learning journey, which is far from over, is blogged here.
I left all the mistakes, the goofs etc… in plain view. After all it's baby steps:)
All the panels cupped after veneering. So I am proud to have open miters, which I complemented with splines, and a top that is not flat.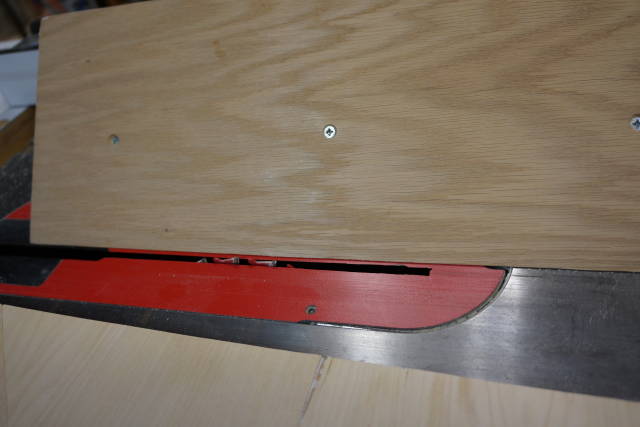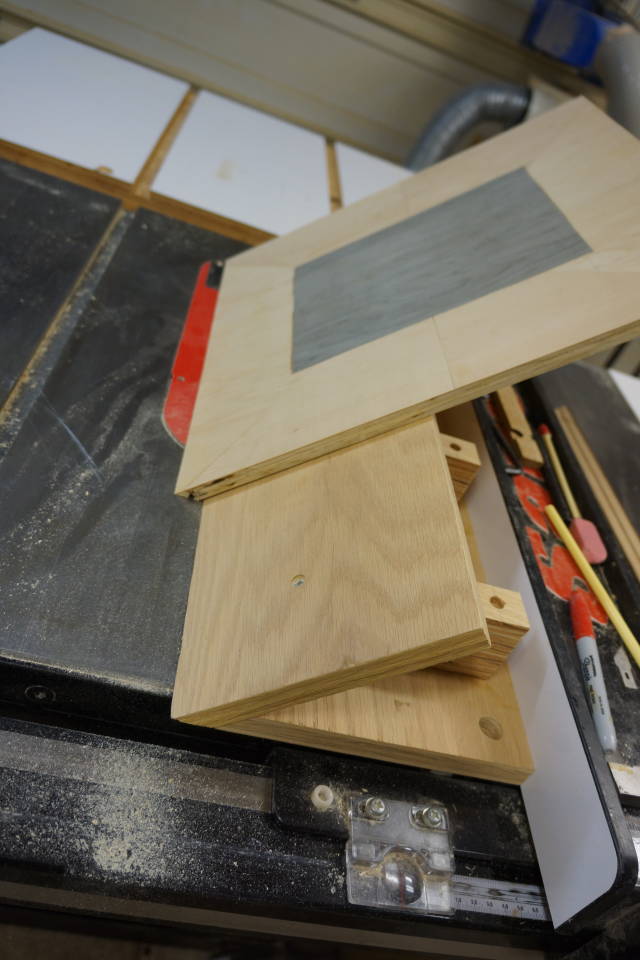 My research indicates that it is due to unbalance panels. No I did not veneer the back of the panels…
You would think plywood already has a veneer on the back. I guess it's not that simple.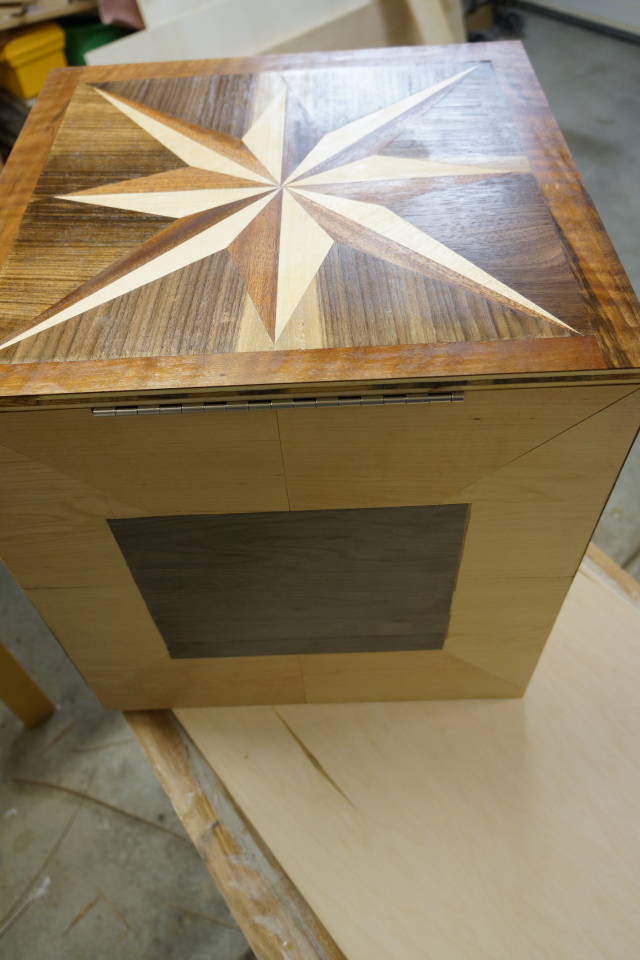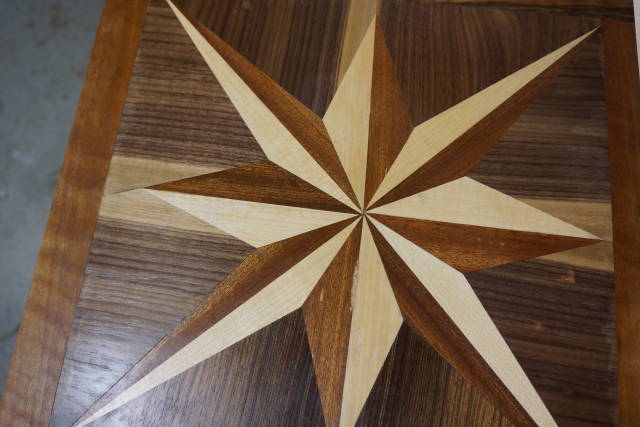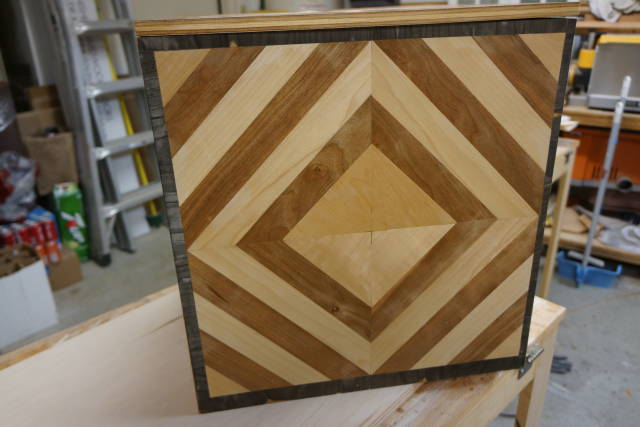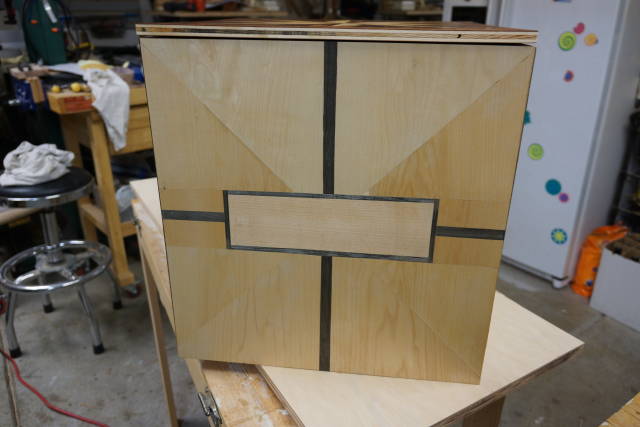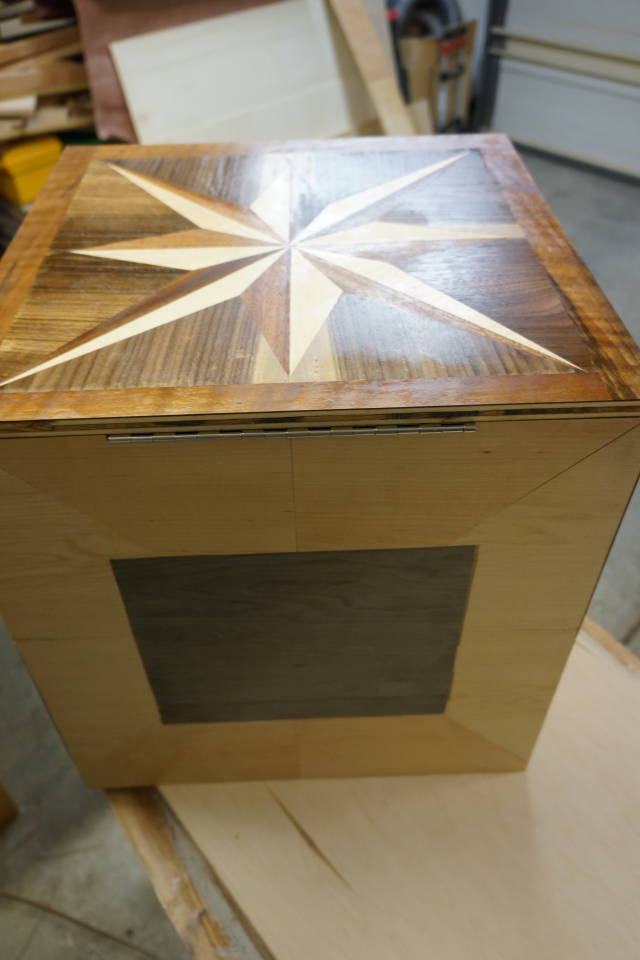 Now, it's time to move my veneer from Lee Valley pizza box to it's new home.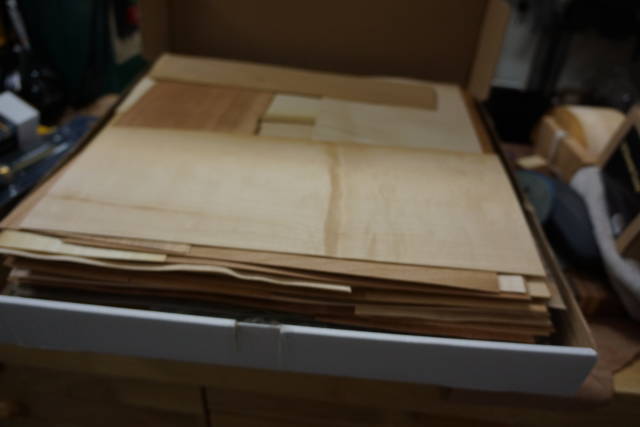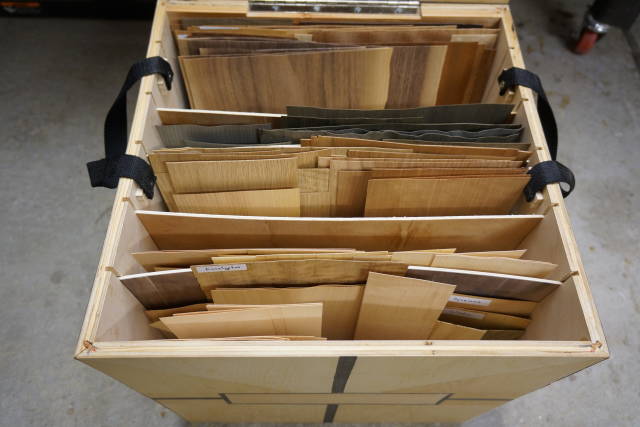 I wish it was only 1/2 inch shorter… it would fit in that spot under the table saw (: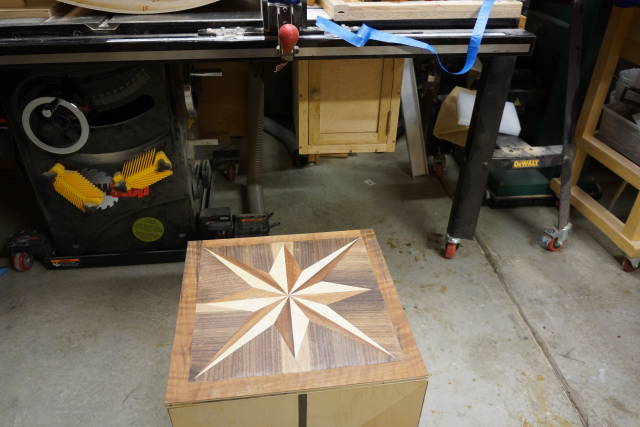 Thanks Paul!
-- Abbas, Castro Valley, CA