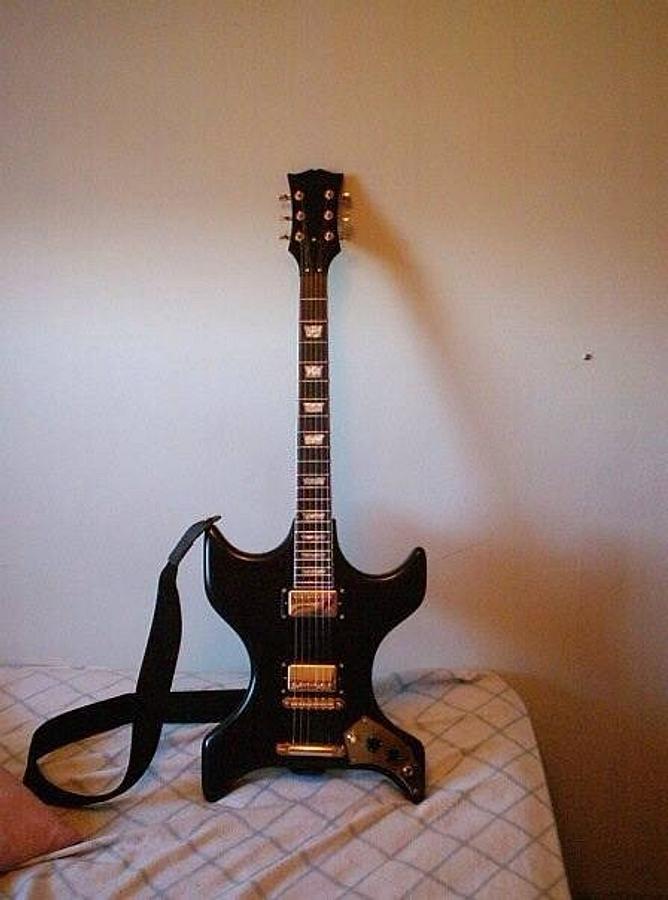 Old project - Guitar
This was the first guitar that I ever made. It's made from poplar and painted with krylon spray paint. The neck is an eBay item. It still plays very well. It has actual Gibson pickups so it sounds fantastic thru my Marshall stack. It taught me a lot about building guitars and took over 4 months to complete. I would never part with it even with the dozens of mistakes that I now know how to avoid. I have gone on to build over 20 electric guitars and have repaired over 200 instruments for people over the years.
-- CHRIS, Charlottetown PEI Canada. Anytime you can repurpose, reuse, or recycle, everyone wins!