My first woodworking project some thirty years ago was a coffee table for the family room in our first home. My wife wanted a new smaller coffee table for the family room and the first coffee table has now been relegated to the basement.
Well for the new coffee table I decided to base it on Charles Rohlfs 1900 Coal Hod (or coal storage box).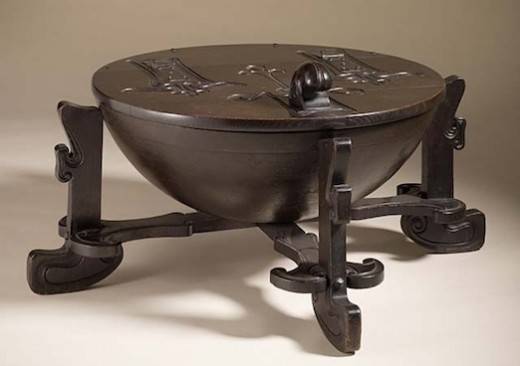 I modified it a bit to make it more functional as a coffee table extending the top beyond the legs. Rohlfs coal hod is about 30 inches wide and 14 inches high. Unlike the original coal hod I did not carve the top. I made the coffee table 24 inches in diameter and 16 inches high.
Every time I build a new piece I want to try something new. In this case the challenge for me, as a novice turner, was to turn the large centre bowl. It is 12 inches high and 19.75 inches in diameter. It is made up of twelve segment rings.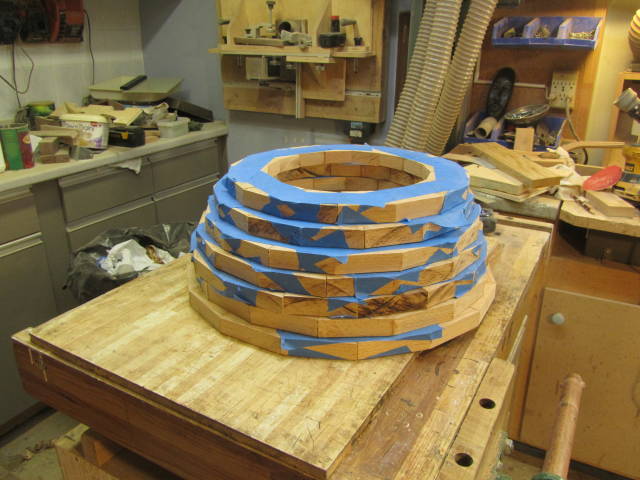 I was concerned about the weight hanging off the end of the lathe so I turned it in three pieces (of four segments each) to reduce the mass and get each segment to its circular shape. Then I glued the three pieces together for the final turning and shaping. My small low budget lathe does not have outboard turning capability, so I want to thank the guys at the Wasaga Beach Woodworkers Club for the use of their lathe.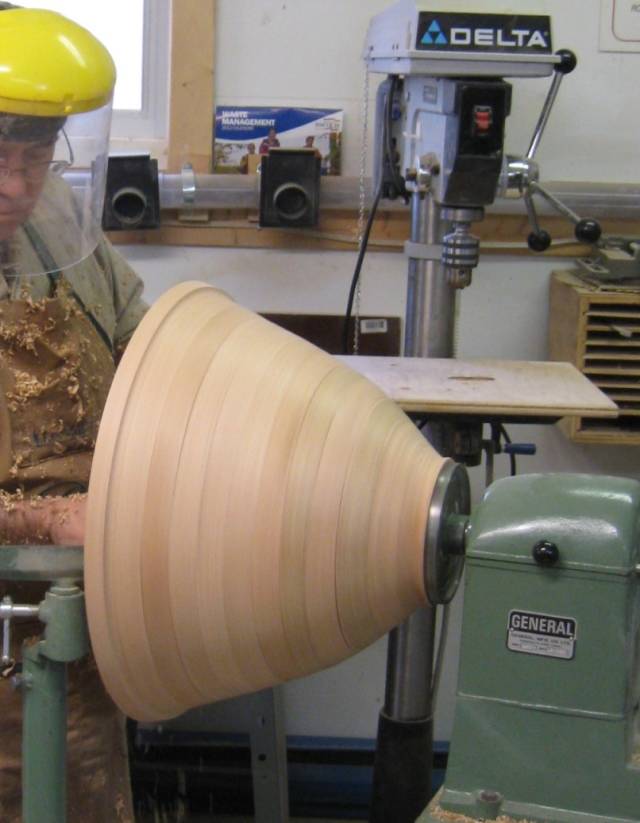 The coffee table is made from oak and finished with a Lee Valley Fumed Light Oak Analine Dye. The bottom portion is finished with shellac and the top with satin finish urethane and then waxed.
— Peter, Woodbridge, Ontario