Viking clamps.
I was in Denmark for 14 days in Oct. for my sons Masters graduation. During that time I took time out to visit Mads. His shop is like a museum. There is stuff everywhere, some of it old, some of it new, but made from old ideas.
I have made some clamps that I saw in his shop. He has posted these before. Mine are my own rendition of these Viking clamps. I am using sailmakers twine as the holdtogether. I also added some leather at the ends.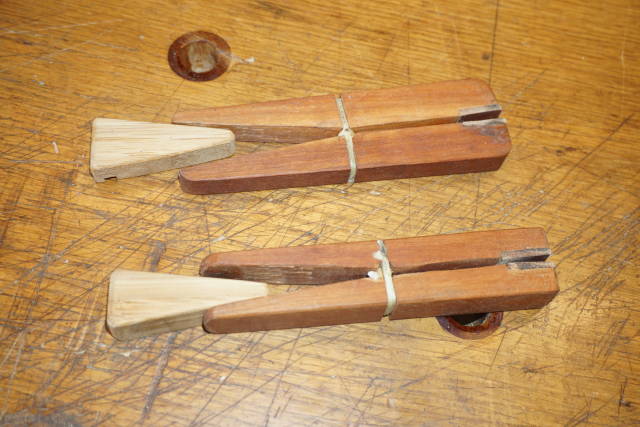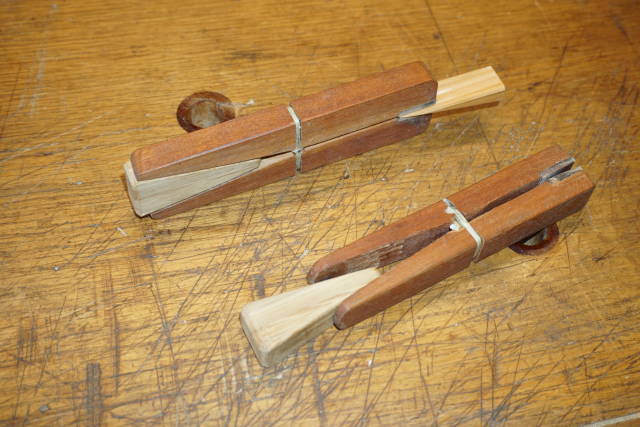 -- Tor and Odin are the greatest of gods.