Work Bench Build #2: Workshop and Tools
My workshop has served my family well. Now it is time to dedicate some space to woodworking. It can accomidate about 10 people in comfort watching a big screen with full 12 speaker surround sound and cable.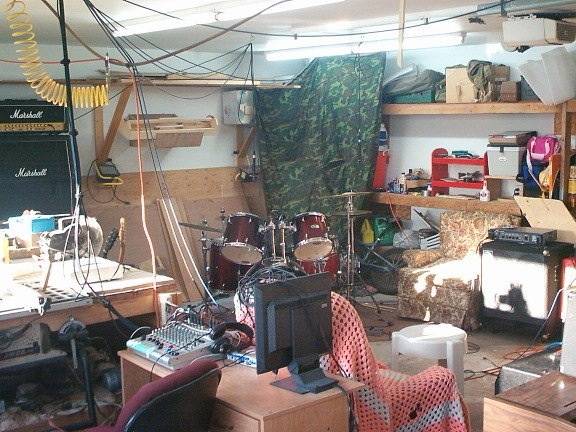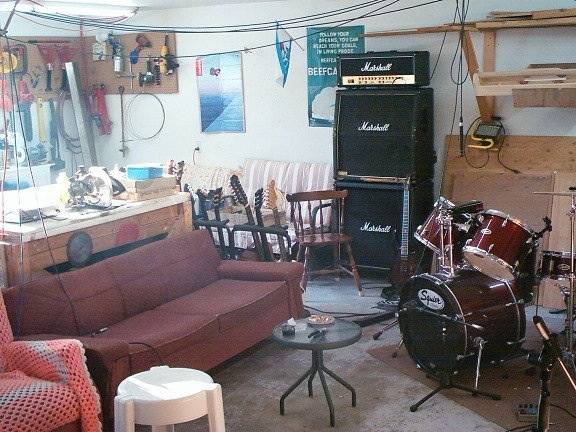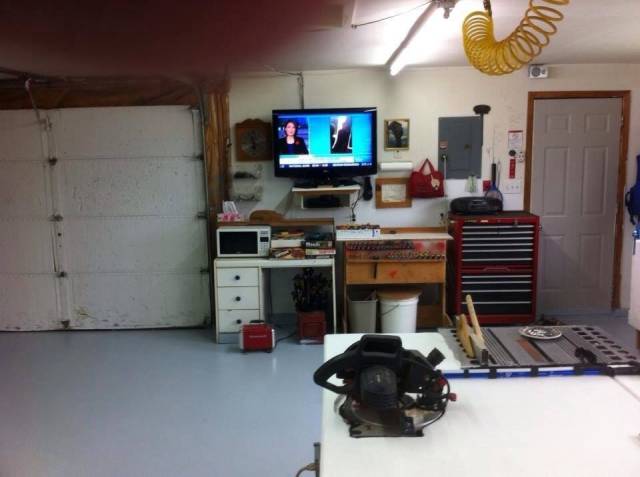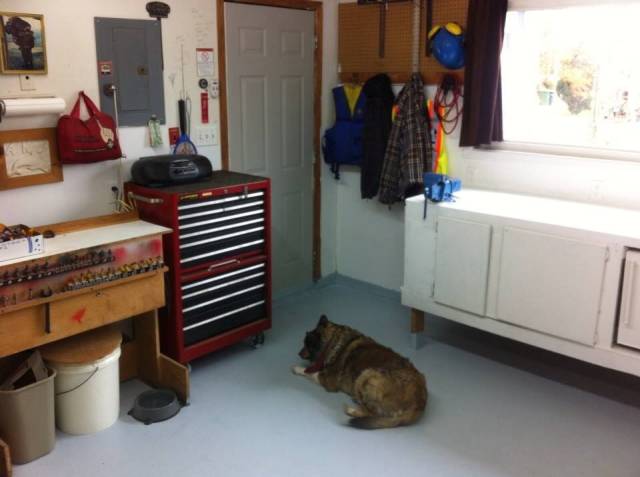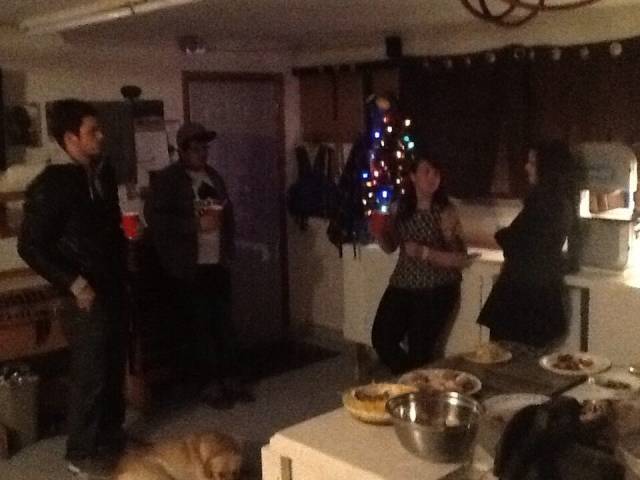 Complete with fridge and microwave. So I have been moving things around and built a bench to build a bench.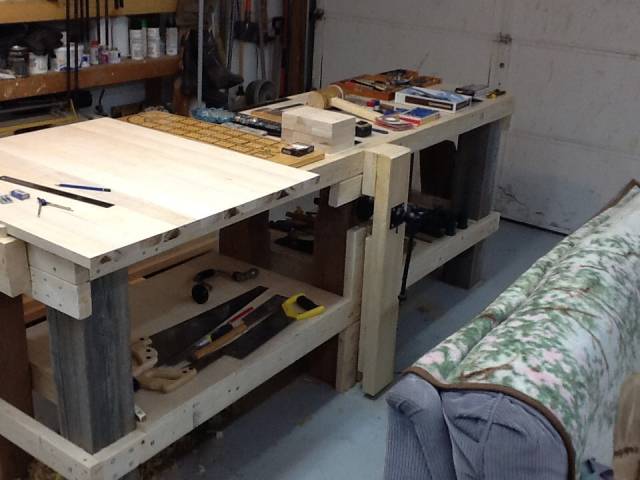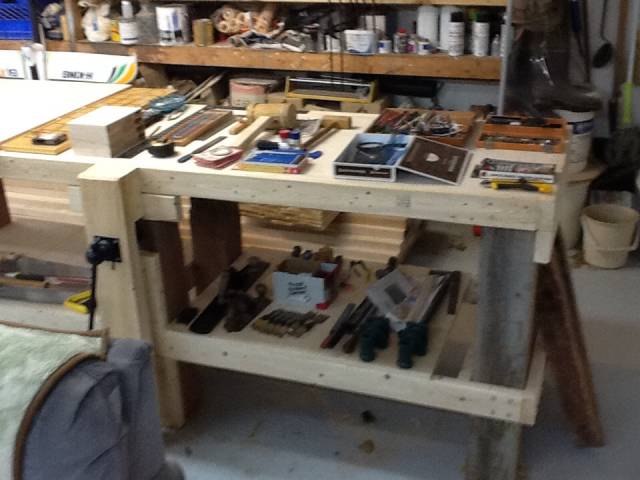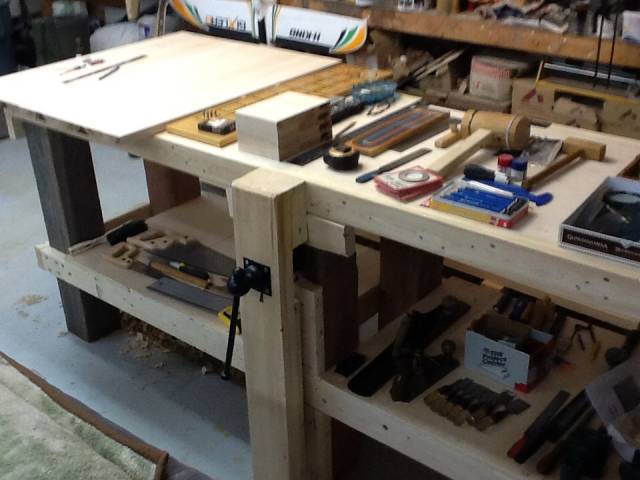 My wife is wondering why that bench won't just do? Specially after my very first bench in our first home that was a hollow slab door attached to a wall in the furnace room some 29 years ago. A friend had cleaned out a barn and gave me some things. A 150 yr plus old leg vise and #7 plane. Both of which were barely recognizable from rust, and (2) 10' long 6″×6″ posts that were quite weathered and half covered in dried mud from being buried. This bench was a snap by adding a few 2×4′s and a sheet of plywood doubled up, it was up and running. Next was the leg vise and plane, both needed a lot of rust removal. The leg vise had peg holes in an attached board at the bottom, but i made a criss cross out of wood so it wouldn't rack and I wouldn't have to bend over.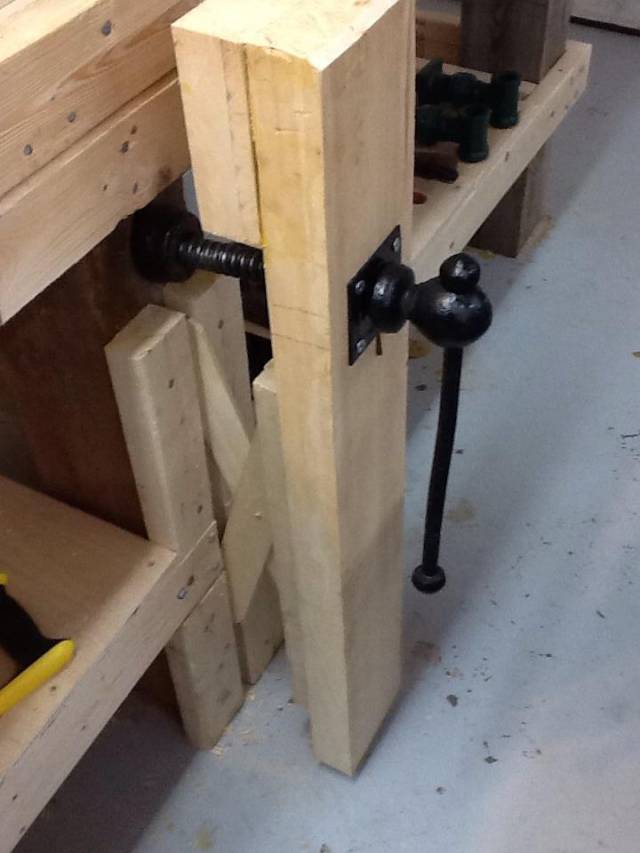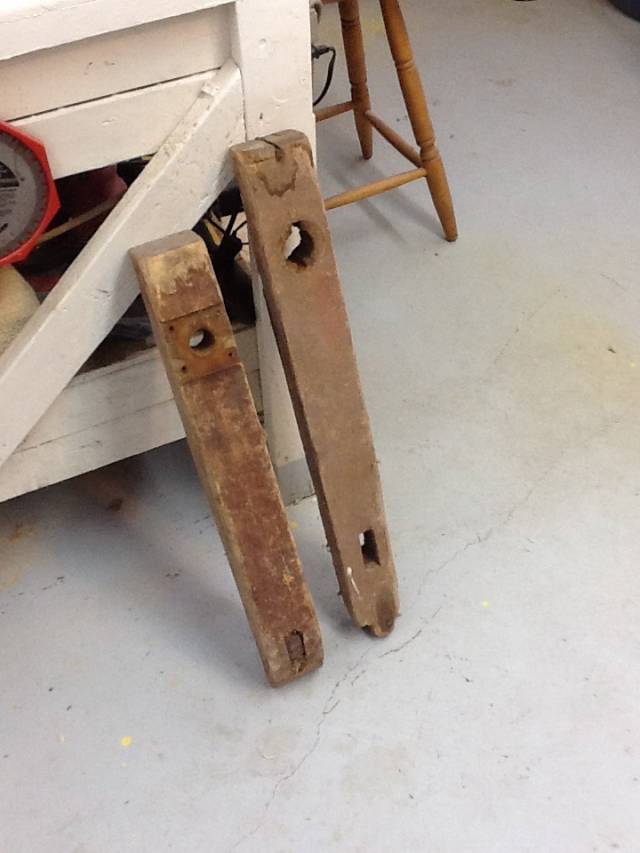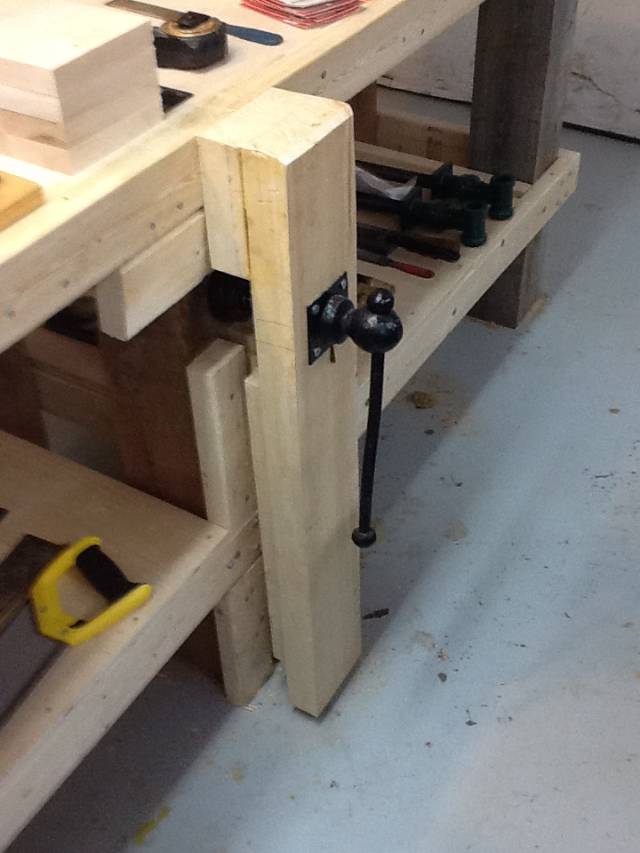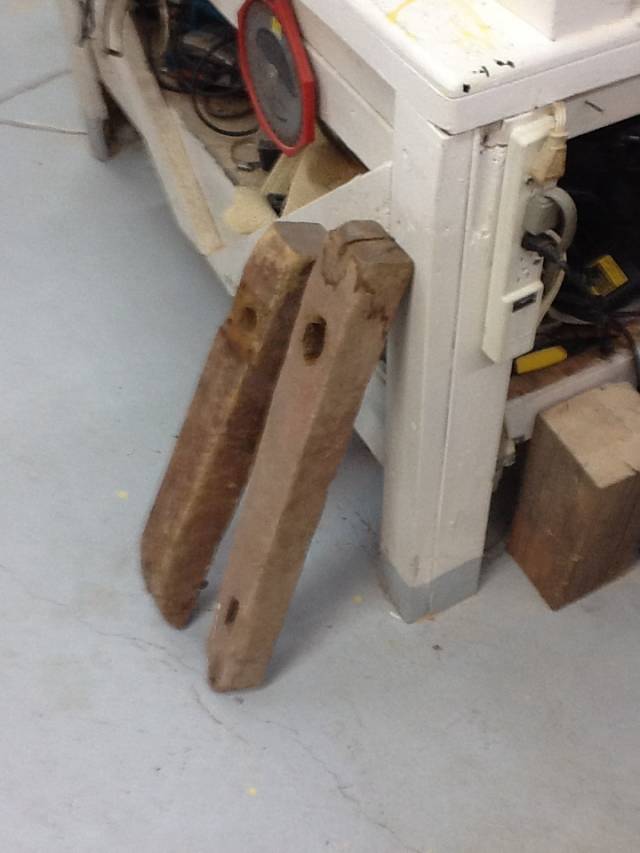 I used a 2″×6″piece of pine for the chop and painted the metal black, installed the wooden crisscross. I mounted one of my new benches vises on the end temporarily to work with. The plane turned out ok but I have no idea what brand it is and the blade is very thin after the rust is gone. I plan on using it on the top. The handle is glued together but not all their.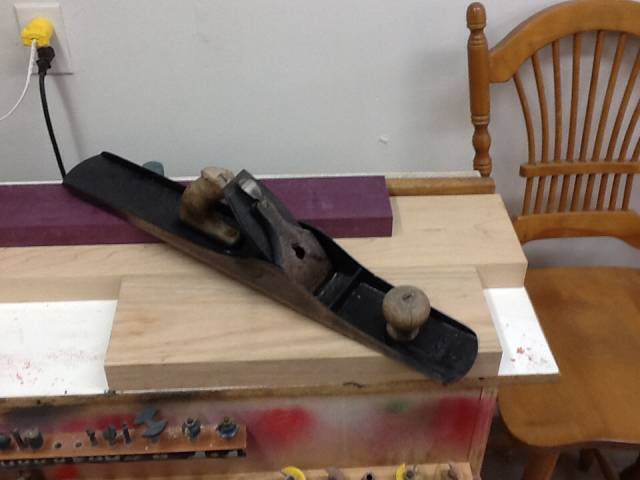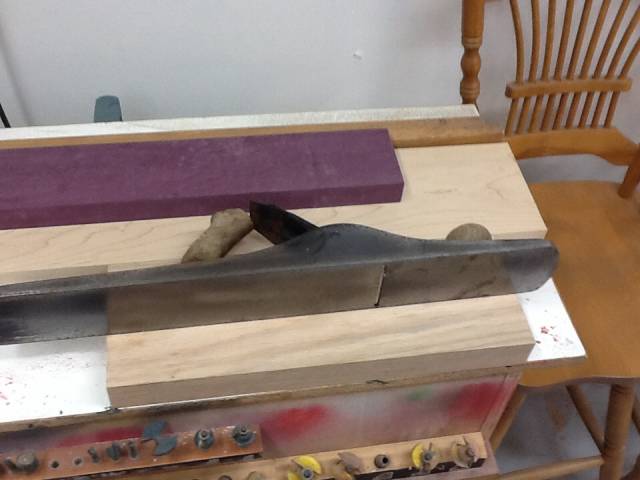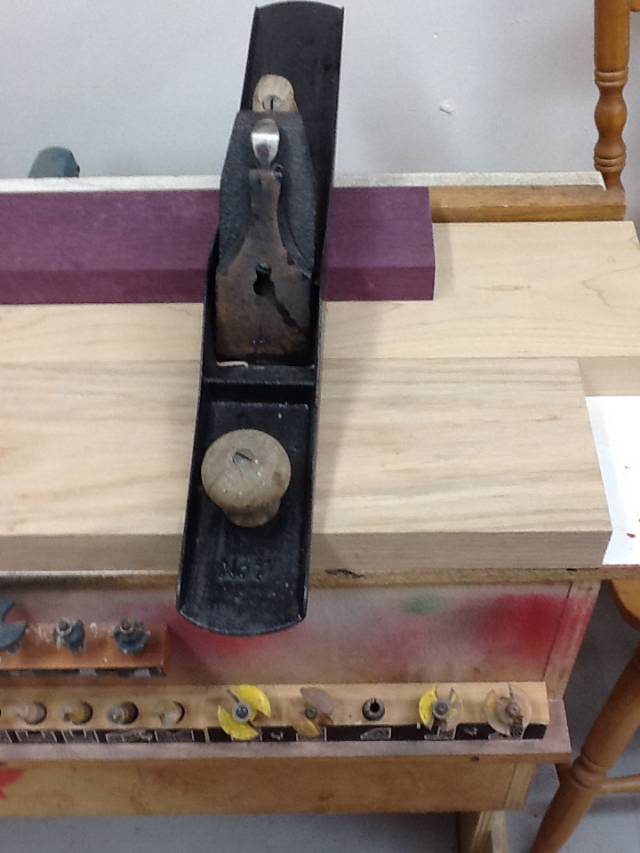 I moved my saw/bench to make room for the new Roubo and mocked up the layout all around. I positioned the mock Roubo and am quite pleased with the layout.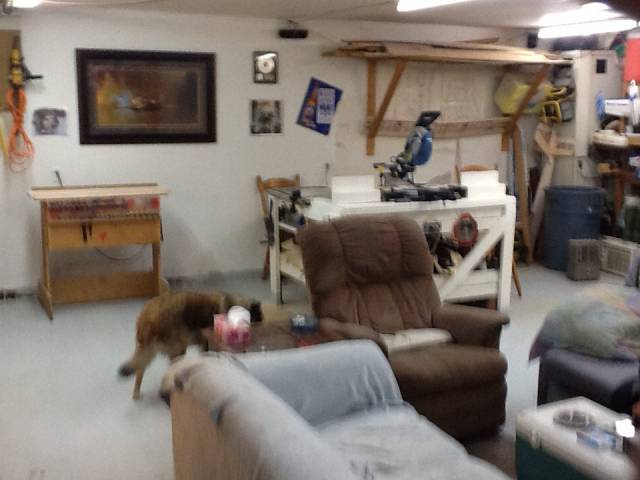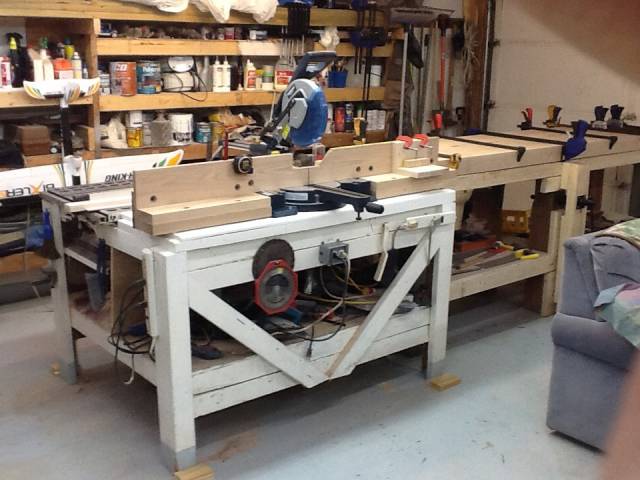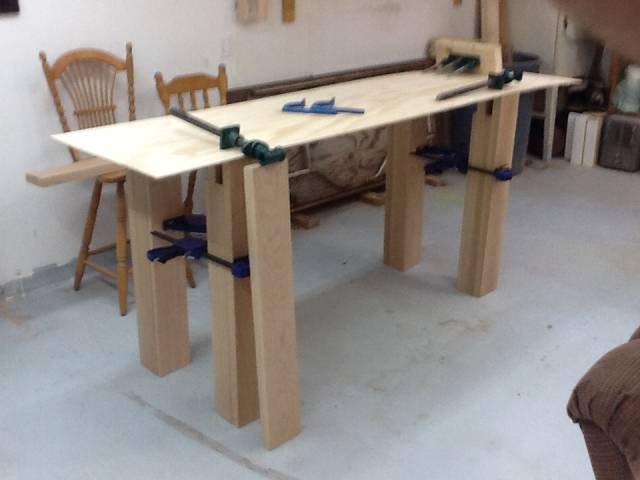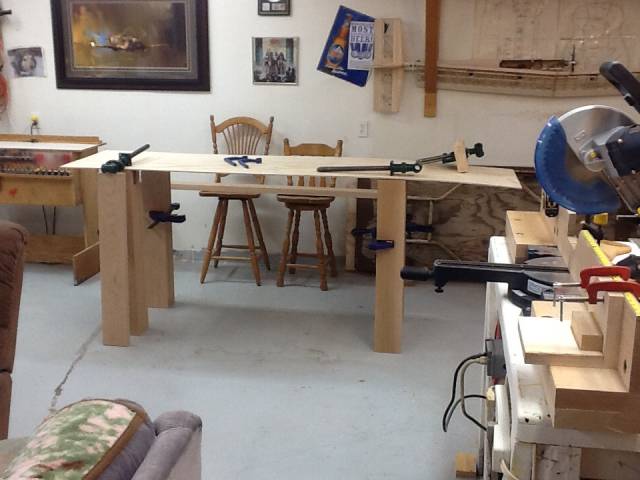 Next was to add supports to the mitre saw and replace the fence on the table saw so I could do more precise cuts.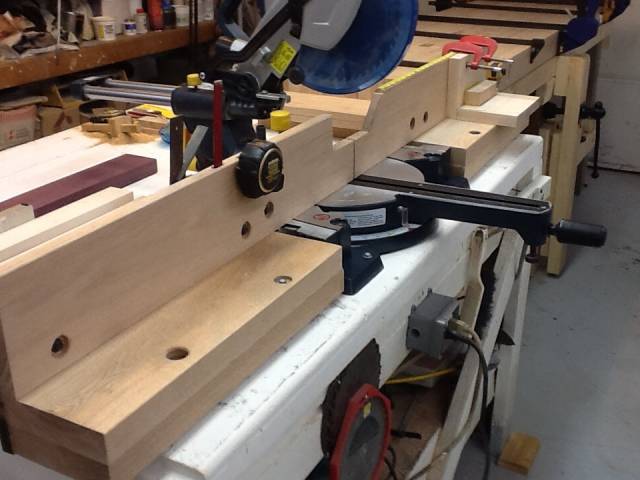 I sharpened all the saws, planes, chisels, checked the alignment on all the tool, and, bought another 10 clamps. The vises I had bought a few weeks ago are 2 screw types, 1 to act as a leg vise and the other to act as a wagon vise. And a 9" single screw front face vise. I still want to buy a 10" record style quick release so each corner can be used on the bench. With the shop in shape I'm starting to lay the boards for the top out to see what's warped and straight. Thanks for following so far.
-- CHRIS, Charlottetown PEI Canada. Anytime you can repurpose, reuse, or recycle, everyone wins!
View all parts of Work Bench Build »