Work Bench Build #5: Tail Vise Fab and Mock up
The building of the tail vise is not an easy accomplishment. I started to build the vise when I was invaded by the daughter and grand kids carving pumpkins, what a fantastic distraction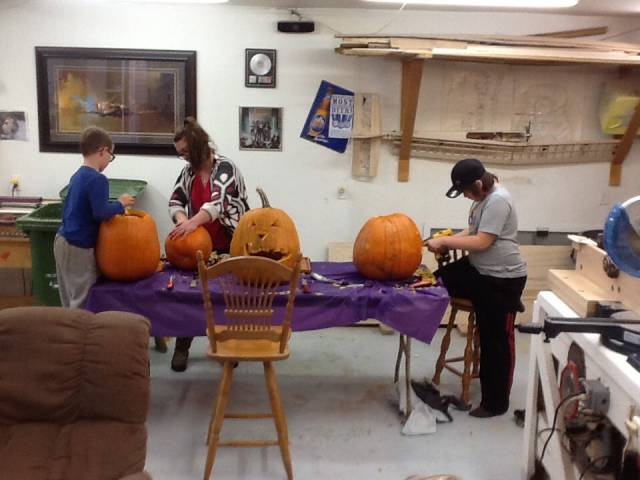 ,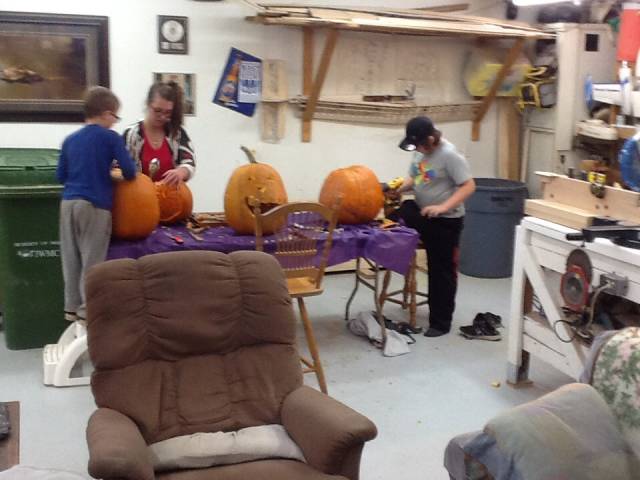 I was needing some time off to think about how I was going to do this. No instructions came with the screw assembly from Lee Valley, and their are probibally a hundred different ways to do it.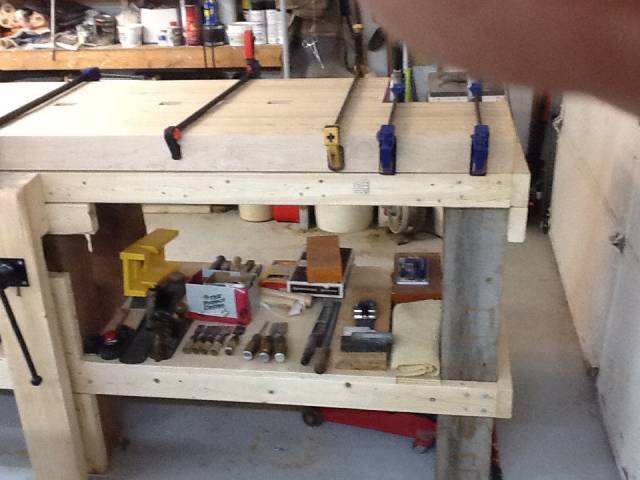 I decided to build a chop that would travel along a track with the screw passing thru it just off centre.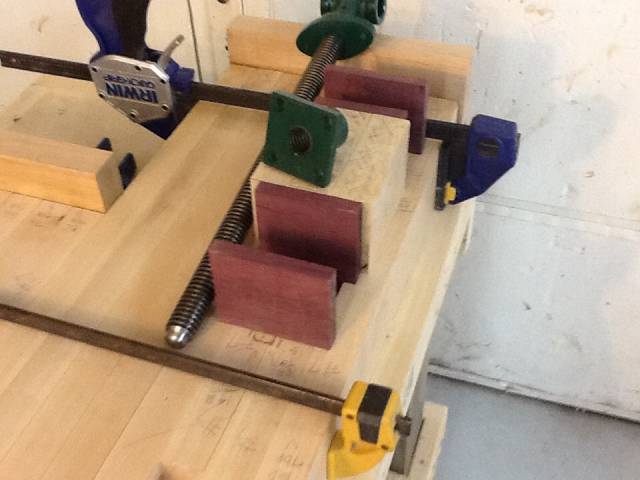 The chop will contain a dog hole, and the top will be getting holes to match. I used some Purple Heart to decorate the vise with.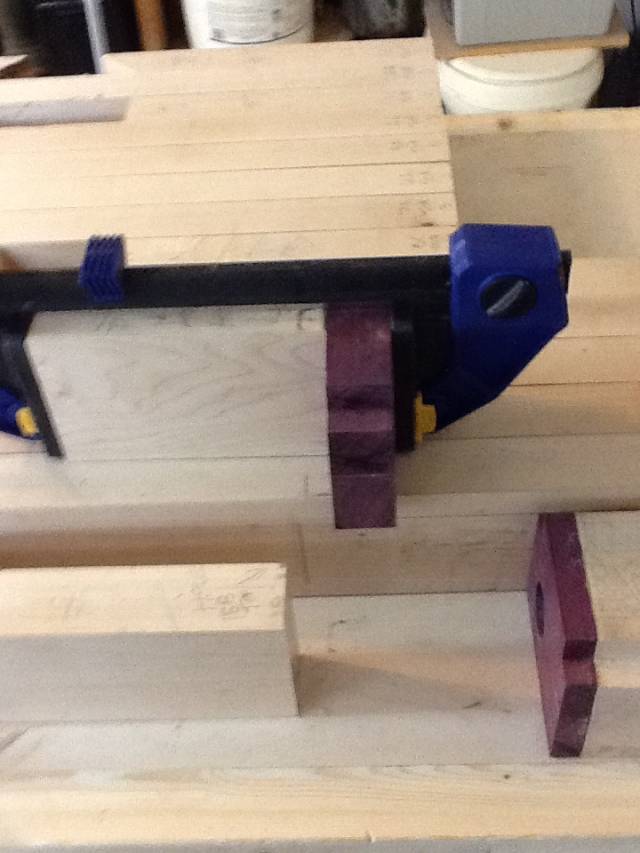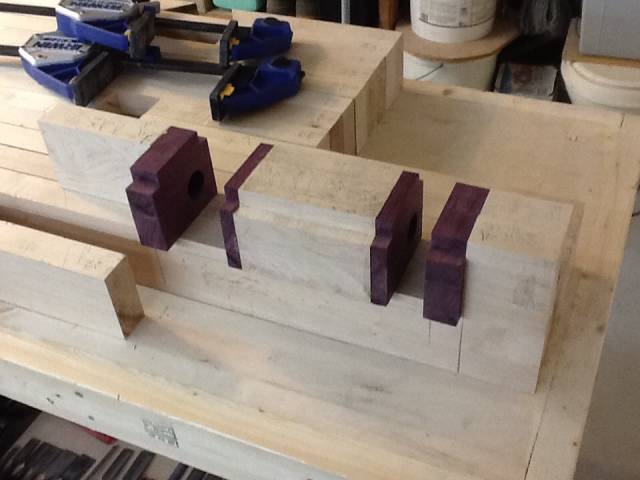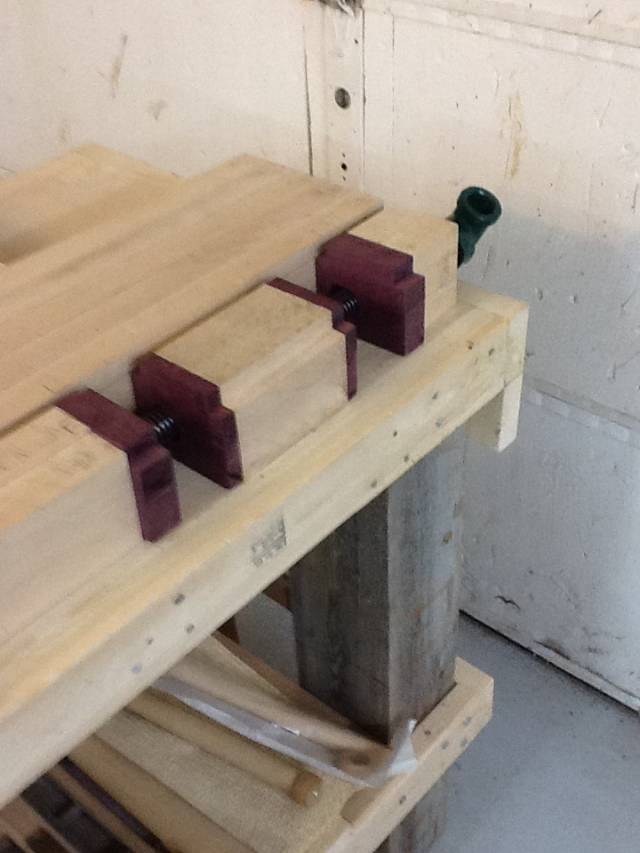 It still has to be trimmed to size slightly and sanded but this is the mock up.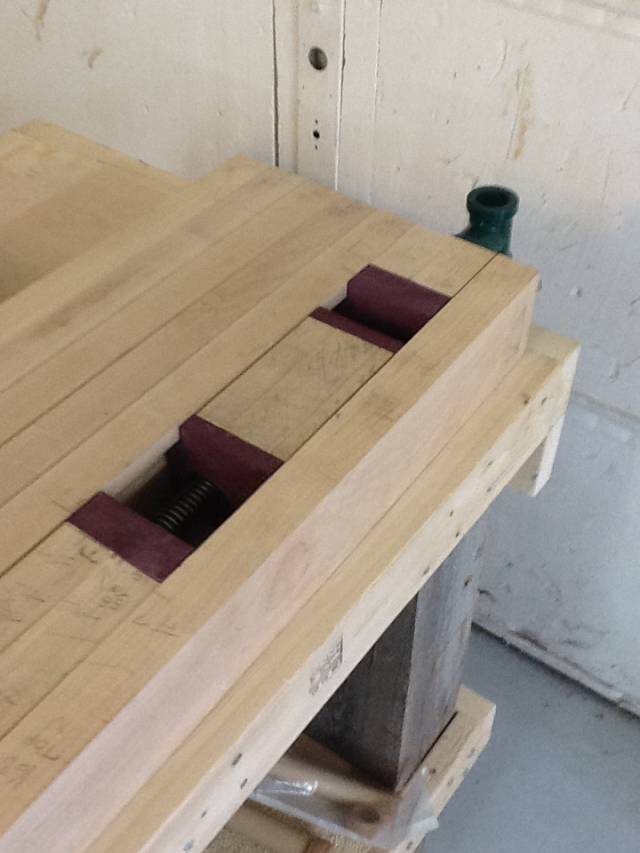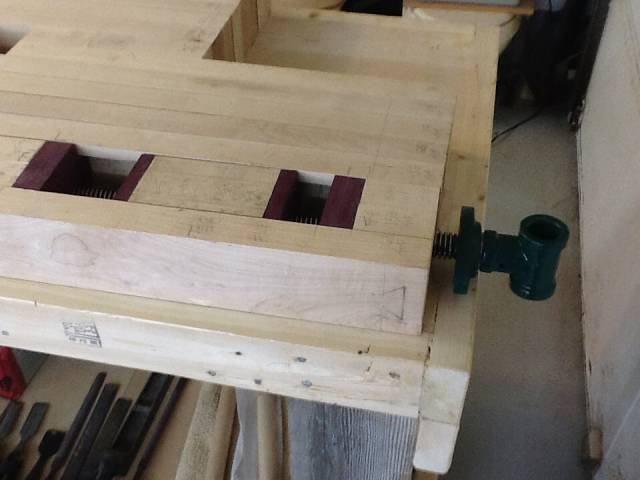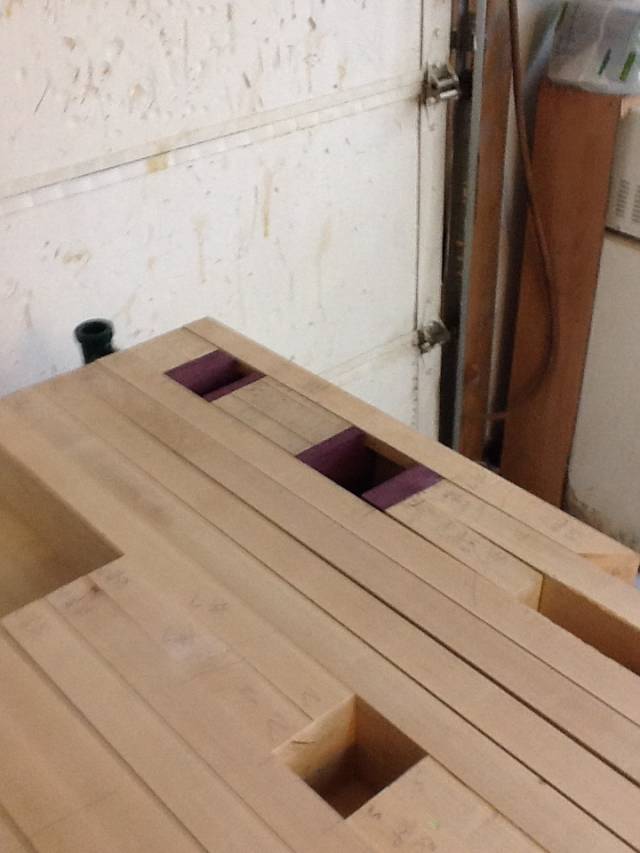 More to follow on the vise later, but if anyone has any questions, just ask. Thank you for following along.
-- CHRIS, Charlottetown PEI Canada. Anytime you can repurpose, reuse, or recycle, everyone wins!
View all parts of Work Bench Build »