Work Bench Build #8: Bench Top Glue Up
Well I'm at it, the one part of this build that I wasn't 100% confident in. I started the glue up with two sides and the 8 straightest boards to give me a couple of straight bases, or at least close. Then I joined the two halves with pieces thus leaving openings for plane stops and clamping among other things, so it's not a true split top. It will have the carrying stretchers under the top across the tabletop. So the process was to add 2 boards at a time, wait 4 hours, then add 2 more. One on each side. I didn't get pics every step, but most of the top build/glue until finish. It turned out very well for my first time lamination. I have some gluing skills. I didn't use biscuits, dowels, or, anything to align with. I gust used the clamp bars as a guide or support when necessary.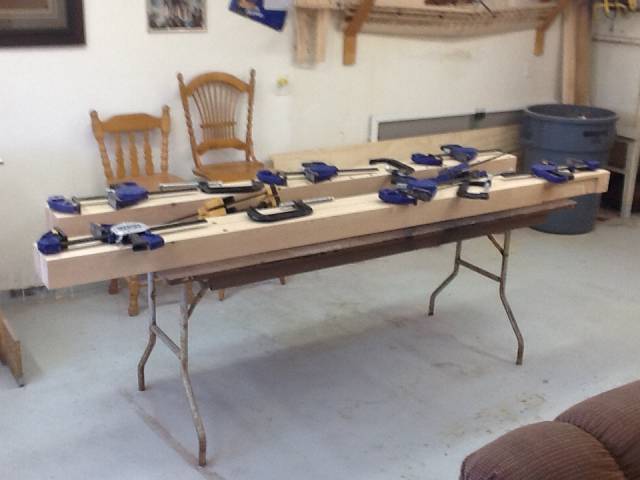 ,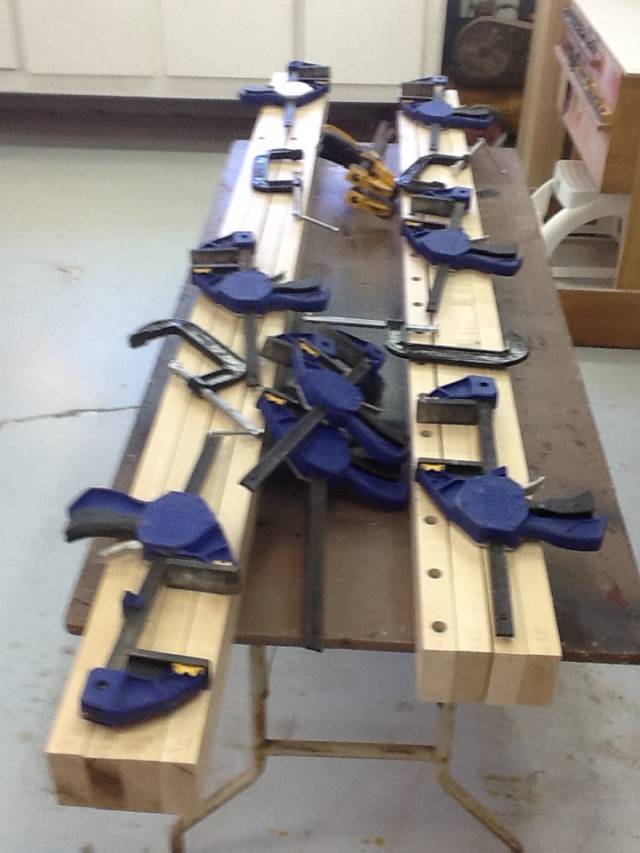 ,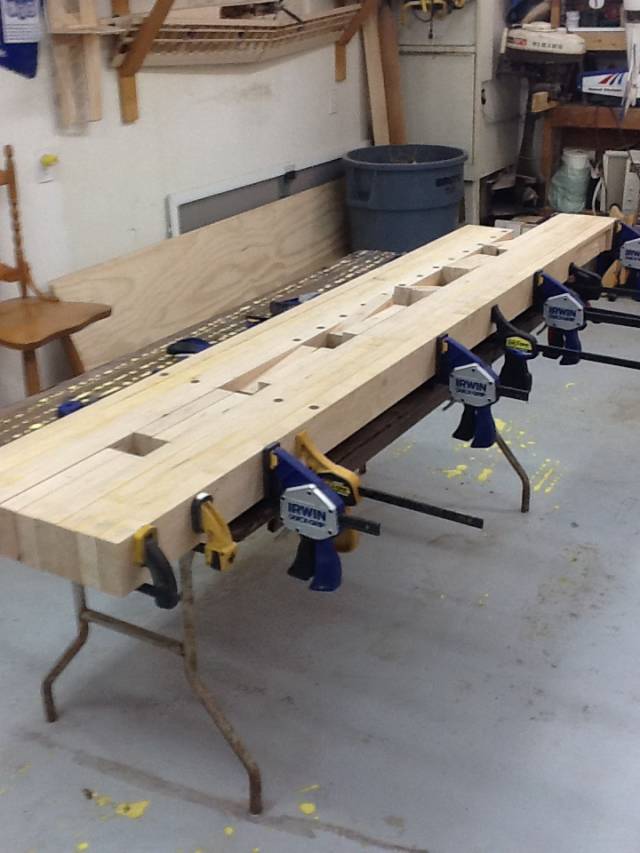 ,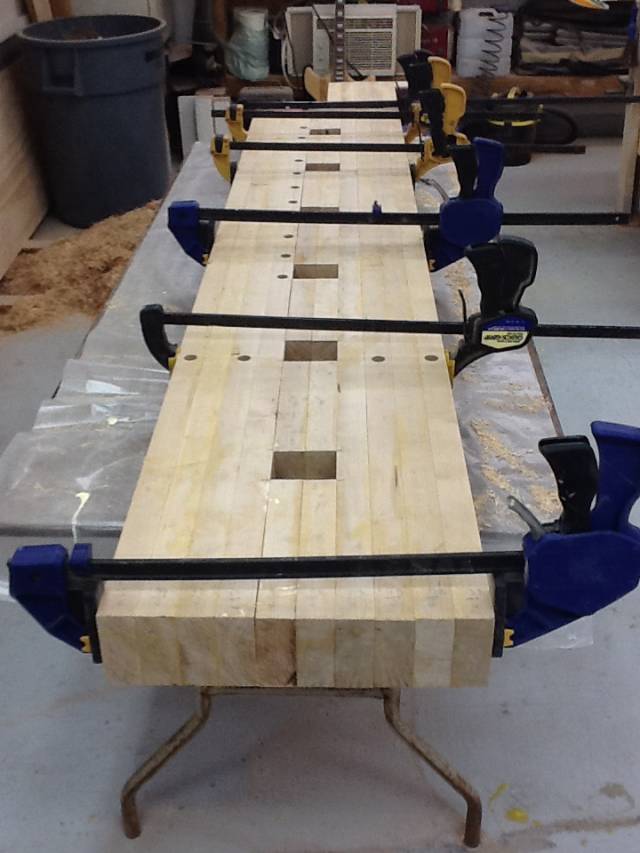 ,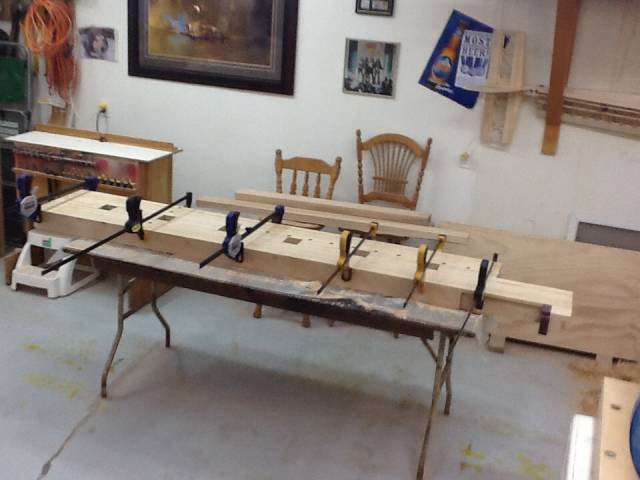 ,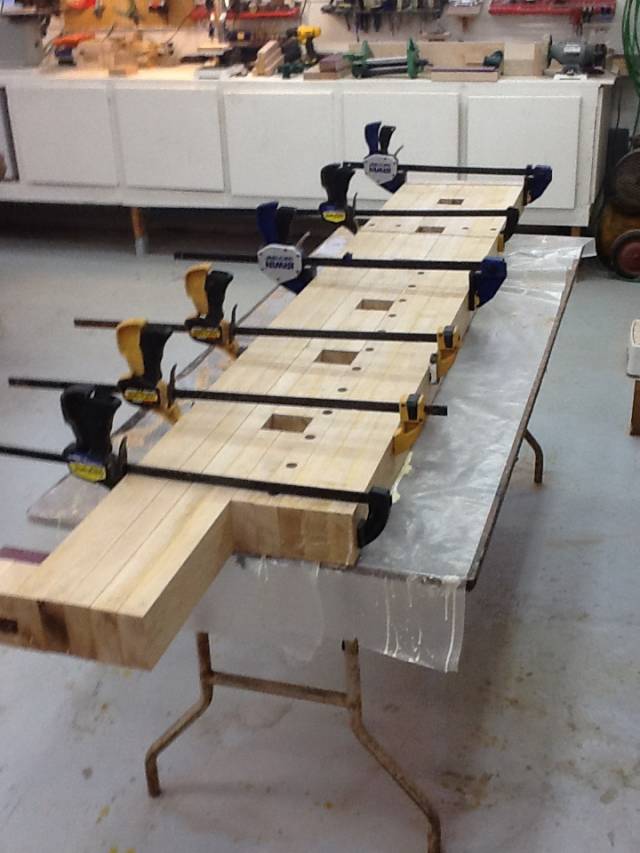 ,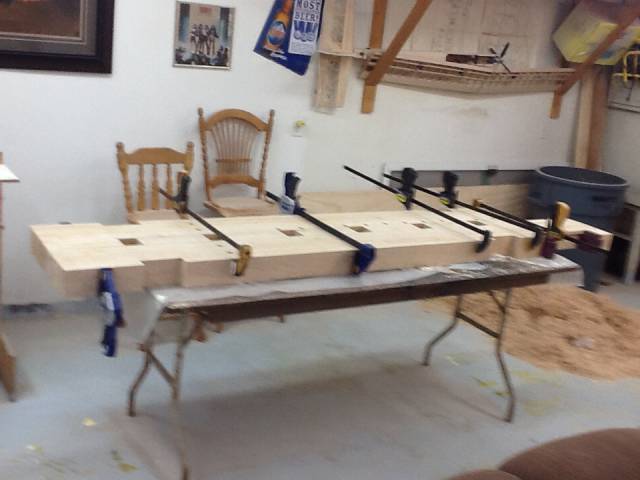 ,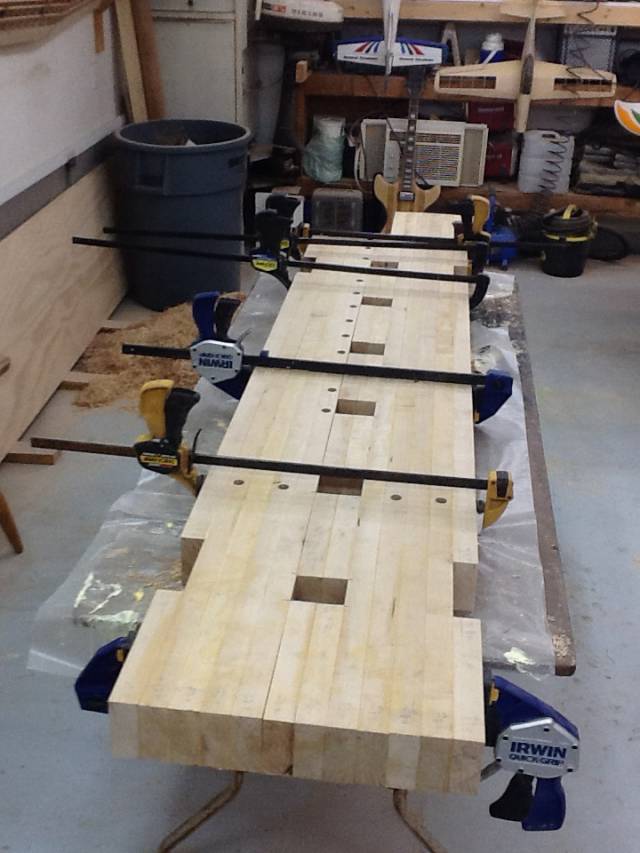 ,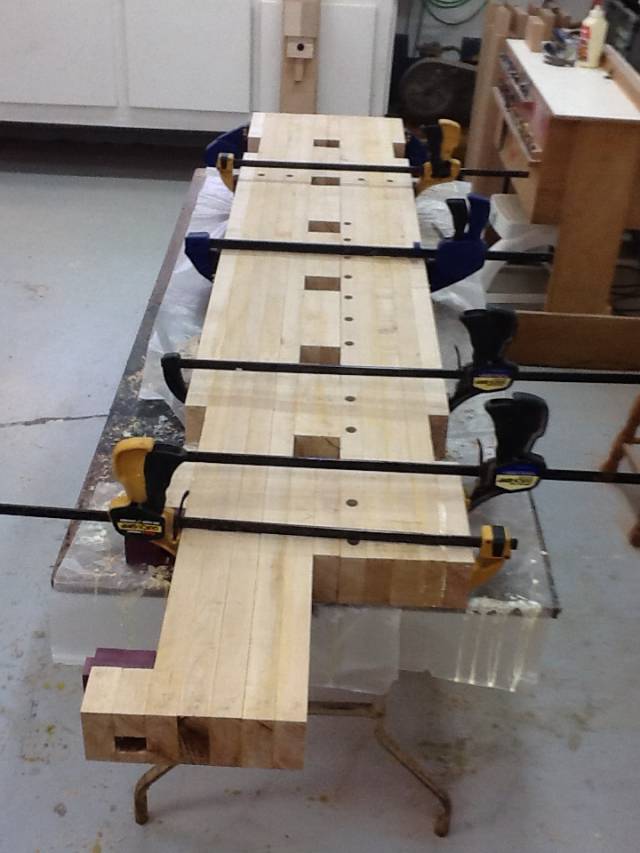 ,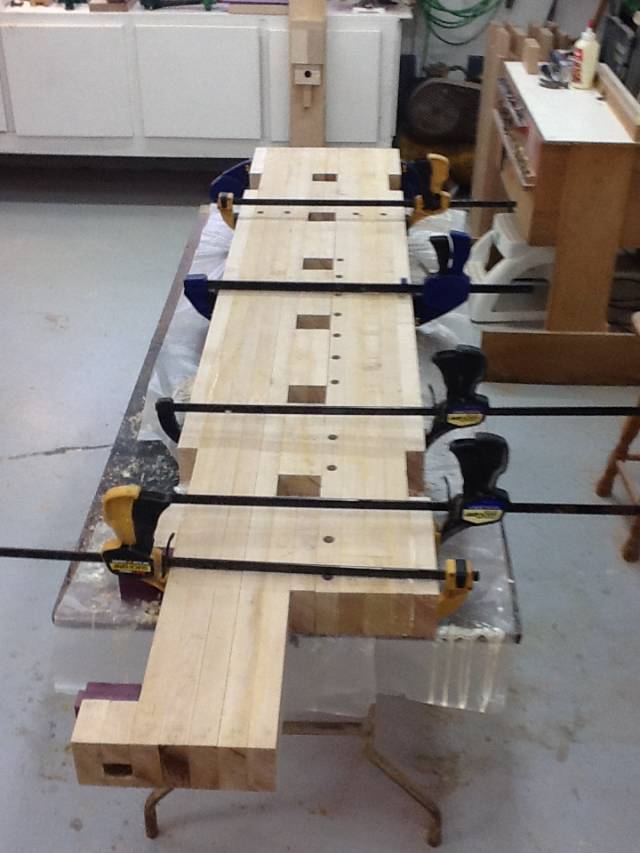 ,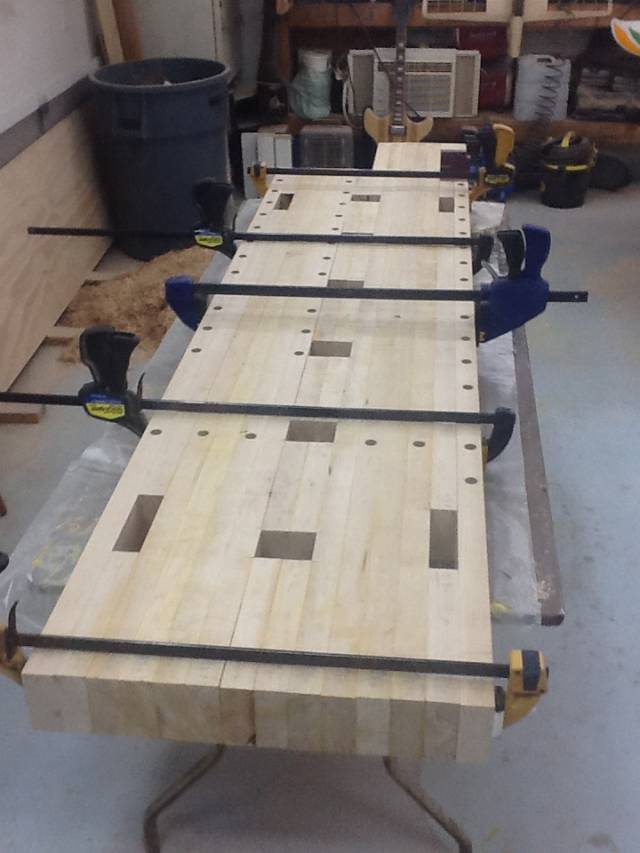 ,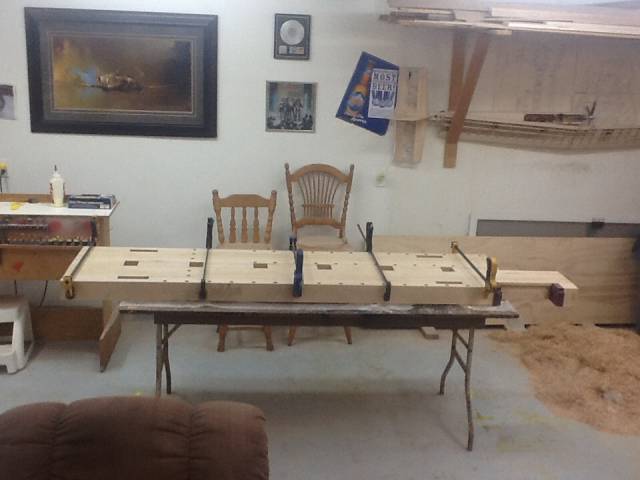 ,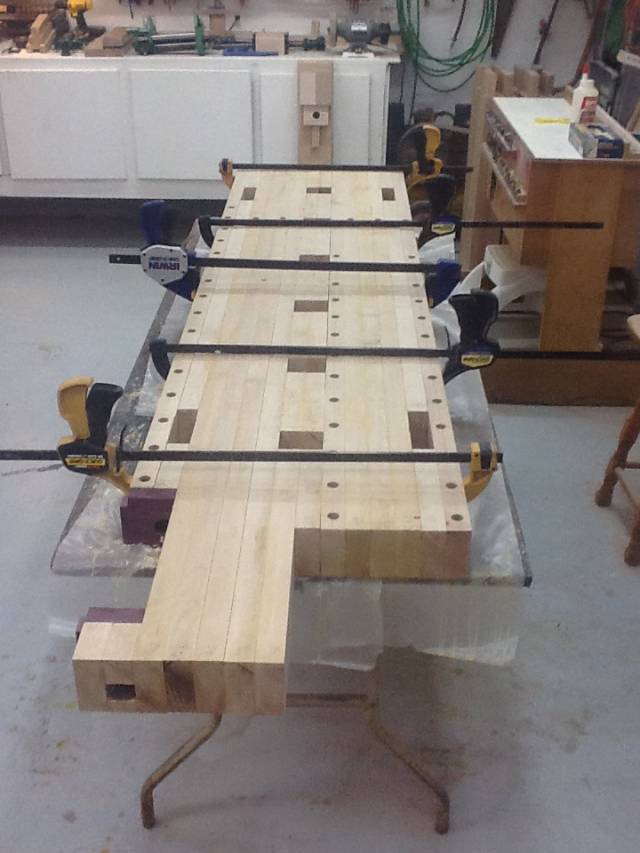 ,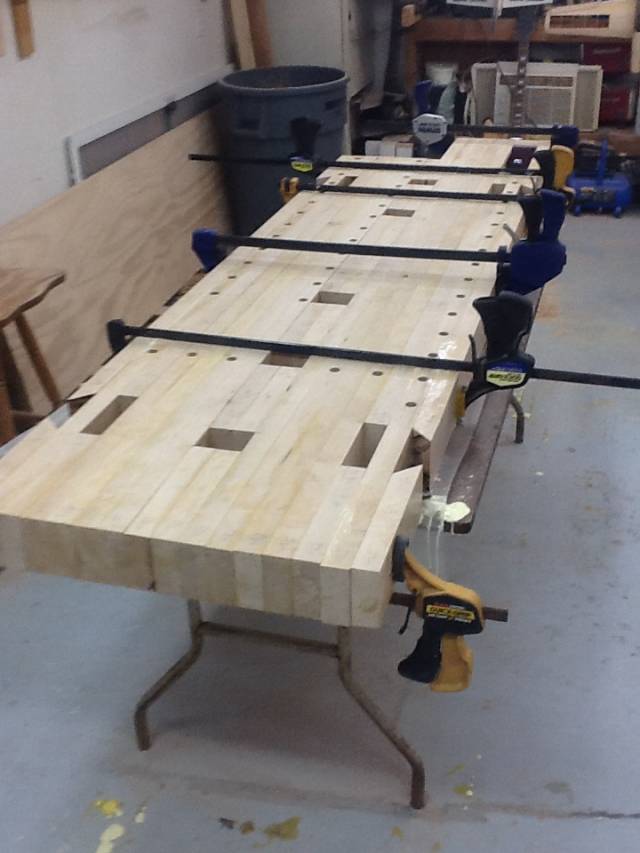 ,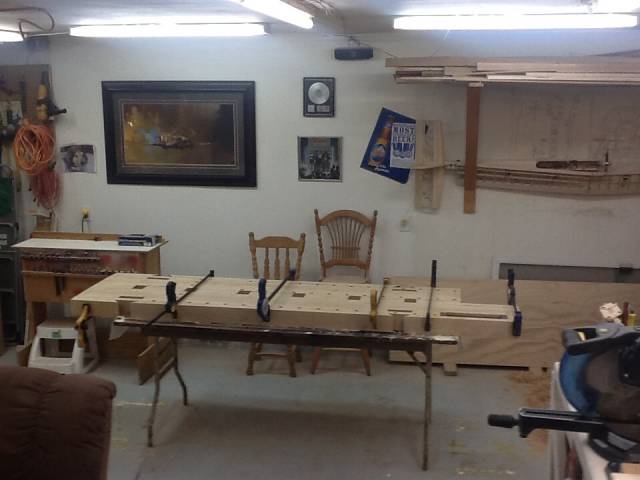 ,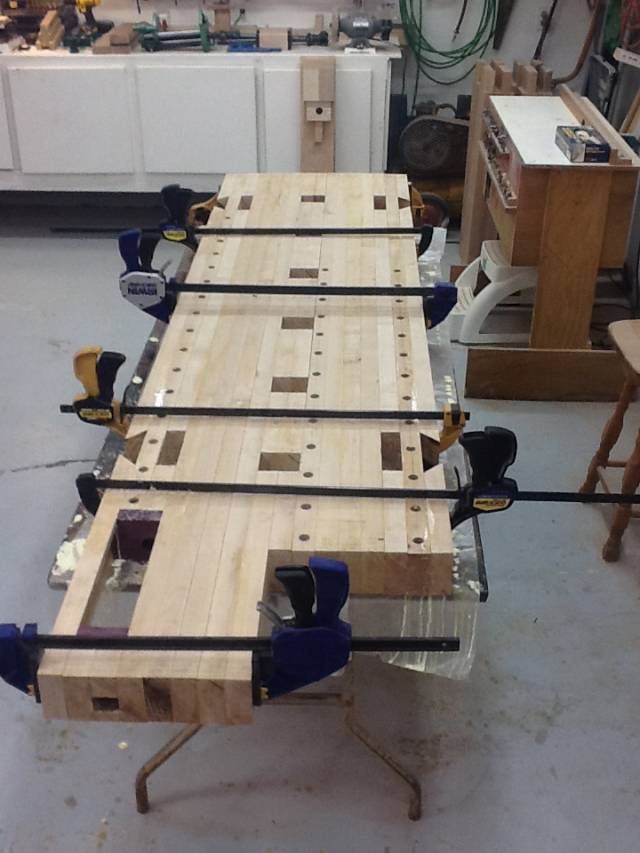 ,
As always thank you for following. And, if you have any questions or suggestions fire away…
-- CHRIS, Charlottetown PEI Canada. Anytime you can repurpose, reuse, or recycle, everyone wins!
View all parts of Work Bench Build »