Work Bench Build #13: Face Vise on the end Install
A slow day again, only an hour work, but I managed to install the face Vise. I am using the Vise on the end of the bench instead of the front face. This will allow me to create an inside corner of the bench top. When designing this I remember countless times that I could have used an inside corner to punch things thru, like a dowel creating plate and various other things that require support on the ends or side and an open space in the middle with clamping ability. I had seen a couple of shoulder Vises but I wasn't sure I needed to get that complicated. I also have seen a u-tube video with a woodworker created an inside corner like this into his bench top, with a year after follow up video as well. He used the corner extensively like I would, so I am going to try this face vise installed into a back corner. I created a plan for this in the bench top design.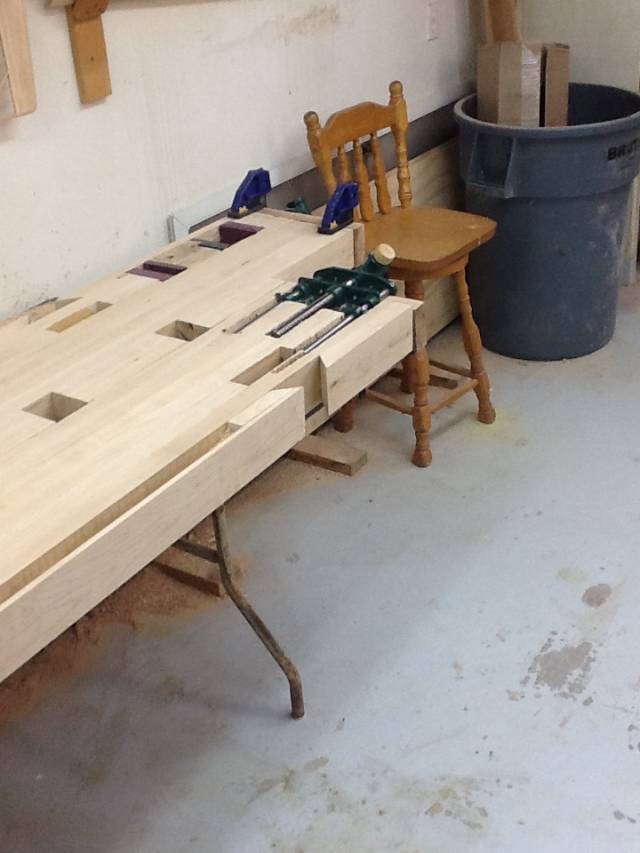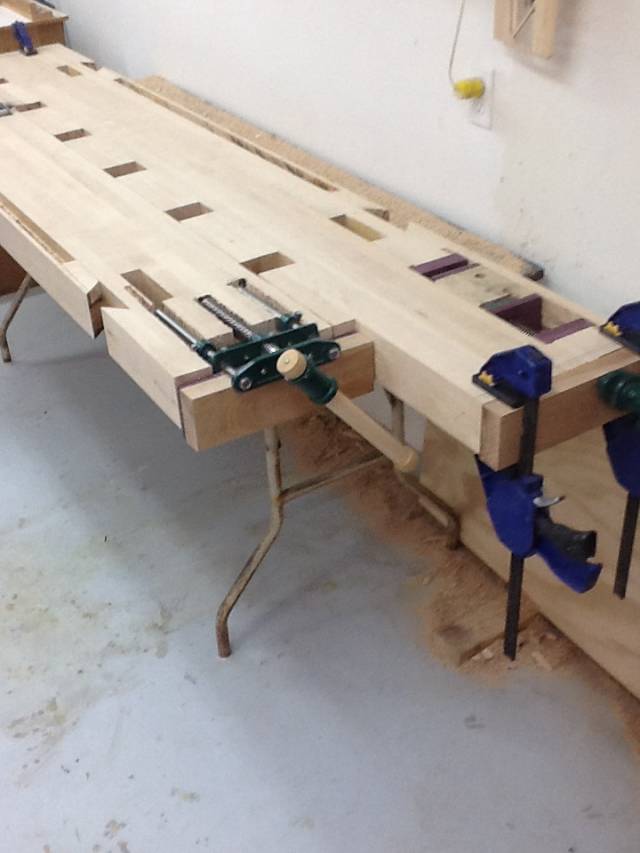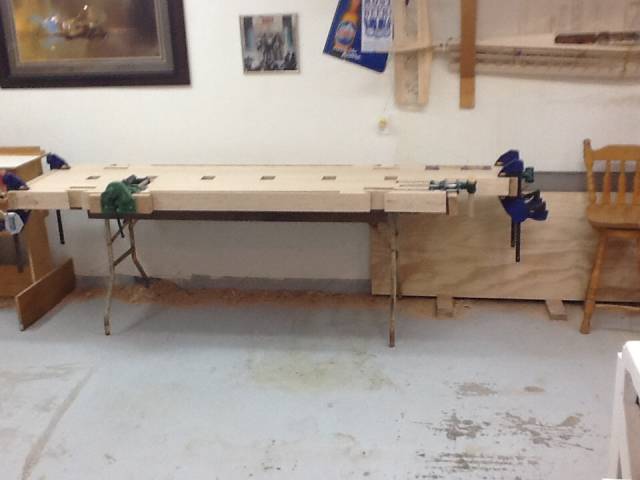 Today, I also drilled all the holes in the legs and stretchers for the draw bore dowels. I am going to pin the stretchers from the inside hiding the dowels from sight, hopefully this won't create a problem not going all the way thru the legs but they are almost all the way. I have arranged for my sons crew to be in the shop Thursday evening to do the glue up. The bulk of them will be headed for the oil fields in Alberta this weekend so time is running short to get a large number of strong people to help me assemble this massive project. The plan is to glue up the base, put in place then glue the top on before the glue dries to give us some wiggle room for assembling the top. A lot of people are wanting to see it come together here and I suspect the same here in WoodworkingWeb. I will do my best to get as many pics as the job will allow. This will represent a milestone in constructing the bench as it will be used from this point on as a bench with the remainder of the tasks being mostly cosmetic.
As always, if you have any questions or suggestions, fire away.
-- CHRIS, Charlottetown PEI Canada. Anytime you can repurpose, reuse, or recycle, everyone wins!
View all parts of Work Bench Build »