JIGS #1: Jig for corner keys
Since this seems to be the week for jigs, here's one I made recently for corner keys in boxes and frames. There's nothing fancy about it but it does work quite well. I used some recycled materials and wasn't all that precise but it does the trick.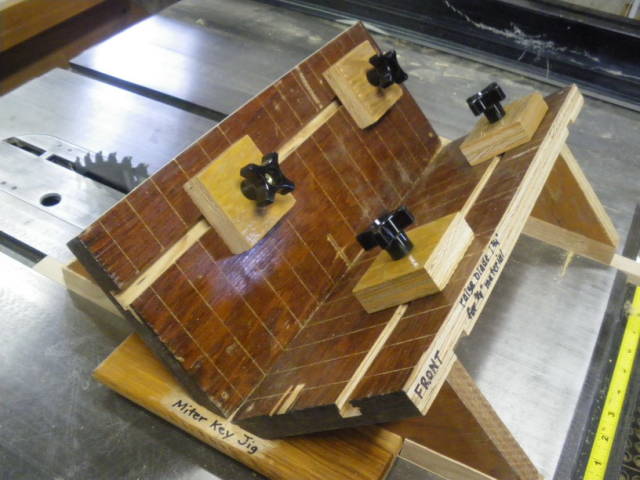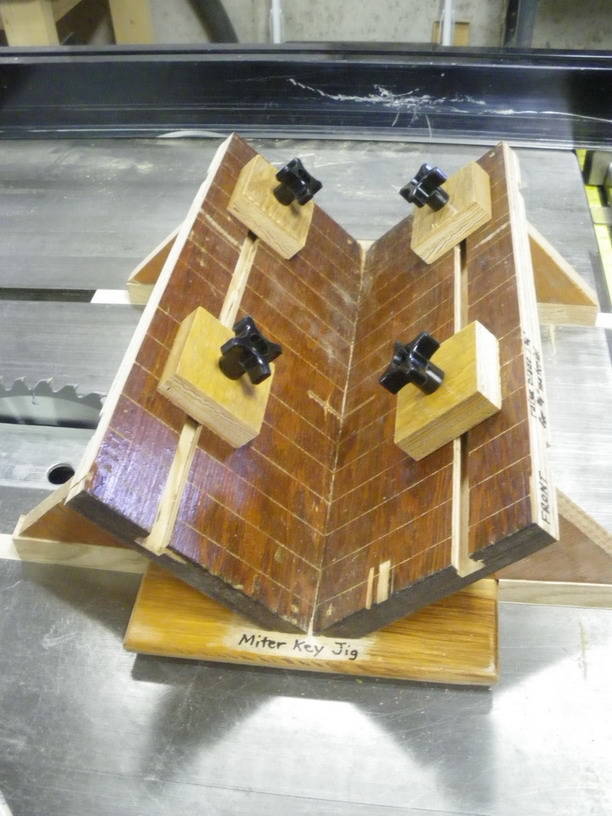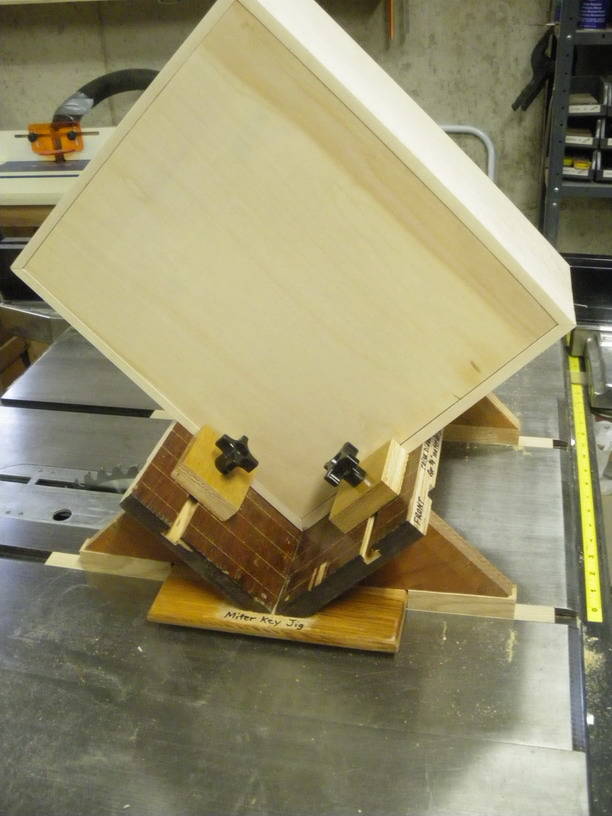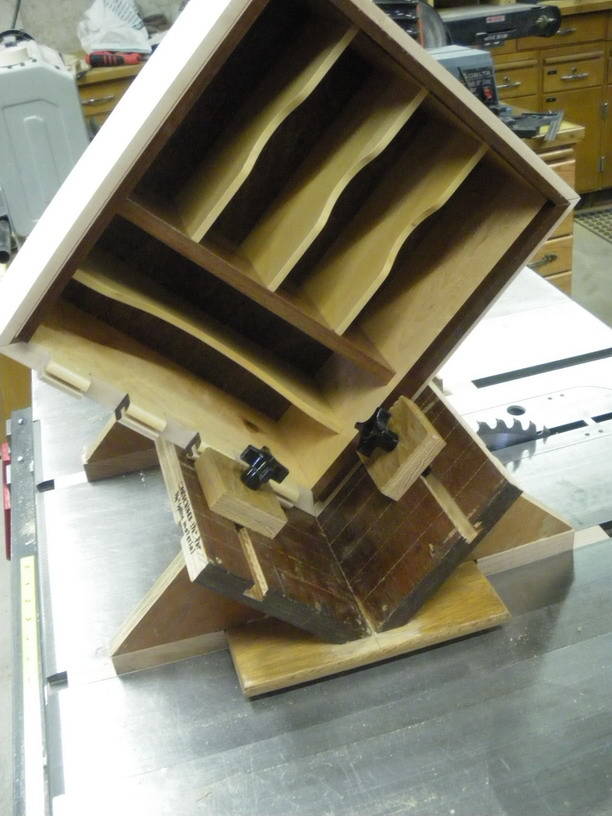 These are often referred to as Spline Jigs but splines, I'm told, run the length of the miter on the inside edge and hold the corners together. I don't use a jig when I make them. I just set my blade low and tilt it to 45 degrees. I make the spline the same 1/8" thickness as my saw blade. Spline material should run cross-grain for strength but when I miter long grain corners (e.g., stiles on corners of cabinets), I use it long-grain since I only use the splines to align the corners while assembling and not for strength since the long-grain glue-up of the stiles is sufficiently strong (in my opinion). Perhaps if I had used splines to align the corners of my last box, I wouldn't have had such problems! LOL
Comments, suggestions, and critiques are always welcome. This is the way we learn!
L/W
-- "Those who would give up essential Liberty, to purchase a little temporary Safety, deserve neither Liberty nor Safety." Benjamin Franklin
Part 1: Jig for corner keys