Workbench / Outfeed Table #1 #2: Workbench/ Outfeed #2
Well after a few days off I started back up on the workbench/outfeed table. I have the cabinet carcases done except 1. I have two 12"×18", (1) 18"×24", (1) 15"×18" (1) 9"×36". All of them are 26 5/8" tall. Now here is the thing, im working the demension's from the top down and checked them from the ground up to come up with this design. My finished top will be made out of hickory and it will be butcher block style at 44"wide 7' 1 1/2 long by 3 1/4 thick. I will be gluing up 45 boards to shoot over finished dimension and 2 inched longer so I can actually square it up. Now by the picture ill be adding a 3/4" multi ply on top of the carcase's to add in haveing level surface for my final top to rest on. I'll be making slots for the lag bolts to attach the top and the slots will aid in the expansion/contraction of the top. Now, the whole outside of the carcases will be trimed in 3/4" hickory face frame and raised panels. Well till my next update.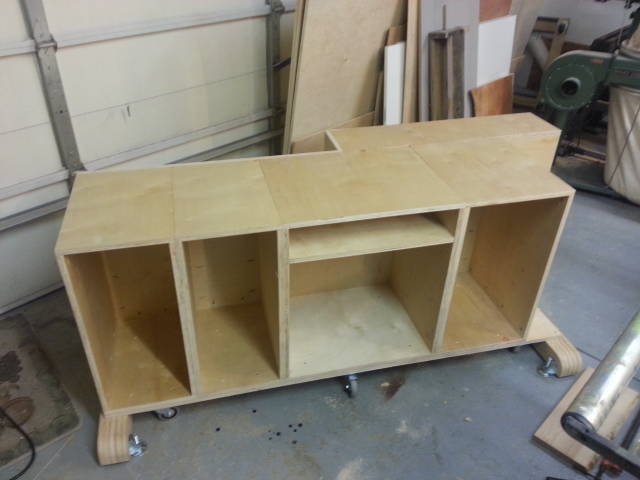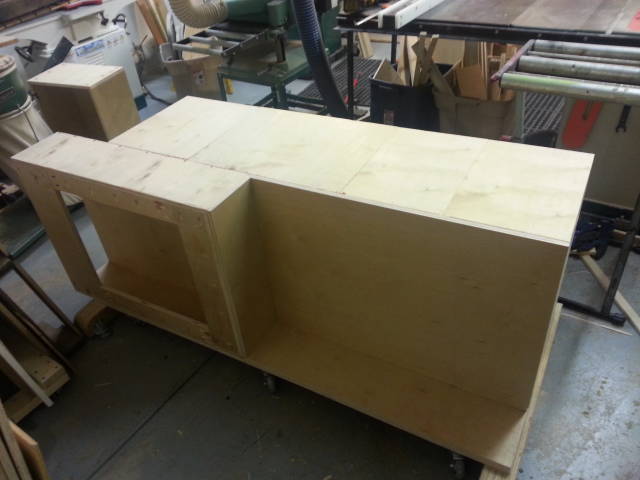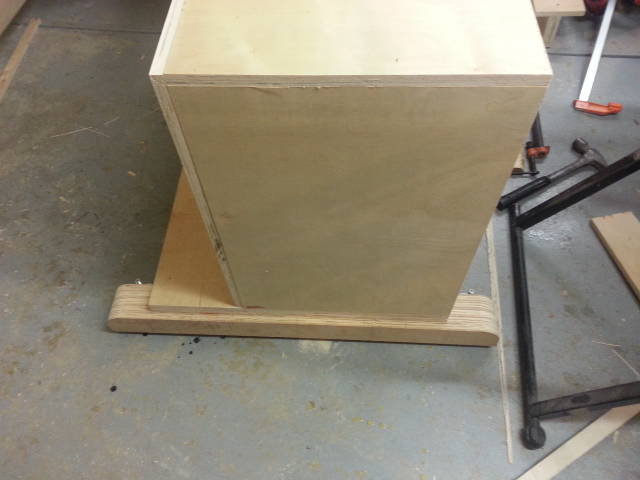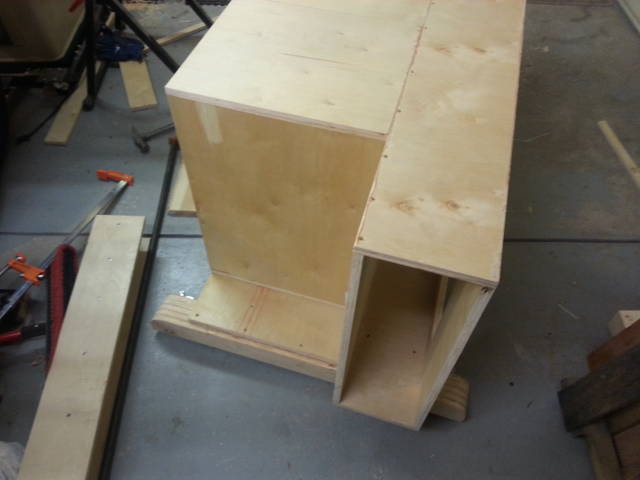 -- Jeff Vandenberg aka "Woodsconsin"
View all parts of Workbench / Outfeed Table #1 »