Clock build (grandchildren) #2: Clocks are getting done
Well here is the 4 Clocks that need to delivered. All the Numbers and names of the customers grandkids are laser engraved to a depth of 1/16" +. Main clock is Maple wraped in Cherry. Two coats of tung oil then in the numbers and names I dripped in minwax Early American stain to darken. Then let set for two days and sprayed two coats of laquare. Installed hardware and tested. All tick. "There Alive" lol. I have one more to finish…Well heres the pictures.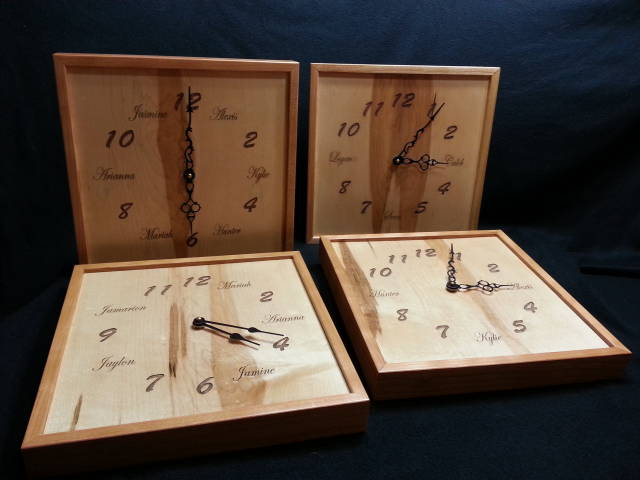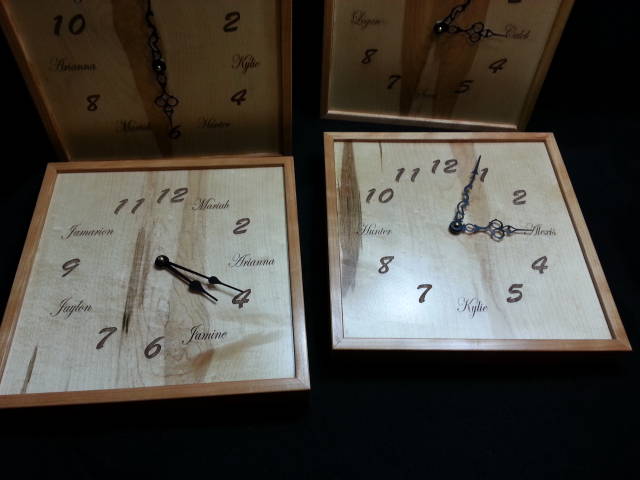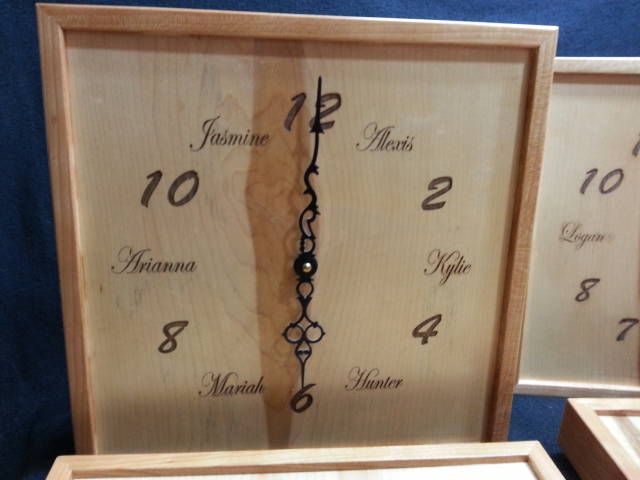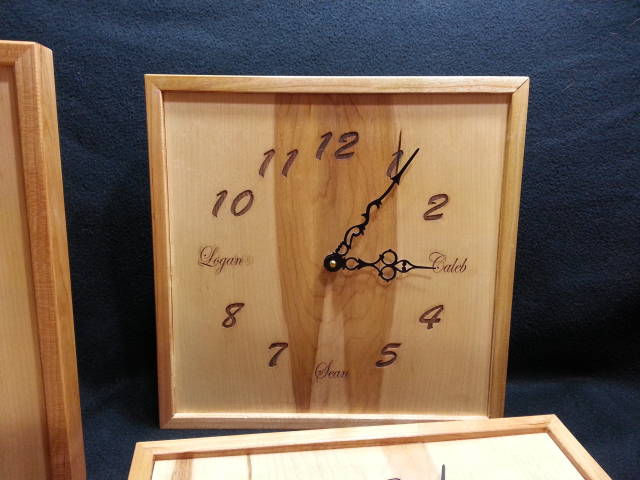 -- Jeff Vandenberg aka "Woodsconsin"
View all parts of Clock build (grandchildren) »