Workbench / Outfeed Table #1 #11: wheels go round and round
Well the shop was completely cleaned up over the weekend by my wife and I. we took all the equipment out of the shop. including the new workbench. However, after putting the stuff back in the shop, it was time to move in the sweetheart (workbench)(had you wondering lol). As we were pushing in the workbench, 1 of the wheels completely broke. ball bearings everywhere. Let's just say, I was not a happy camper. So monday was a day off because I had deliveries to make on the clocks and that liquor box. So on Tuesday im heading to purchase 3 more wheels. One to replace the one that broke and add two more. Now heres the million dollar question. How to lift it up. Lol. I think a car jack might work but I'll have to measure it to see if it'll slide underneath.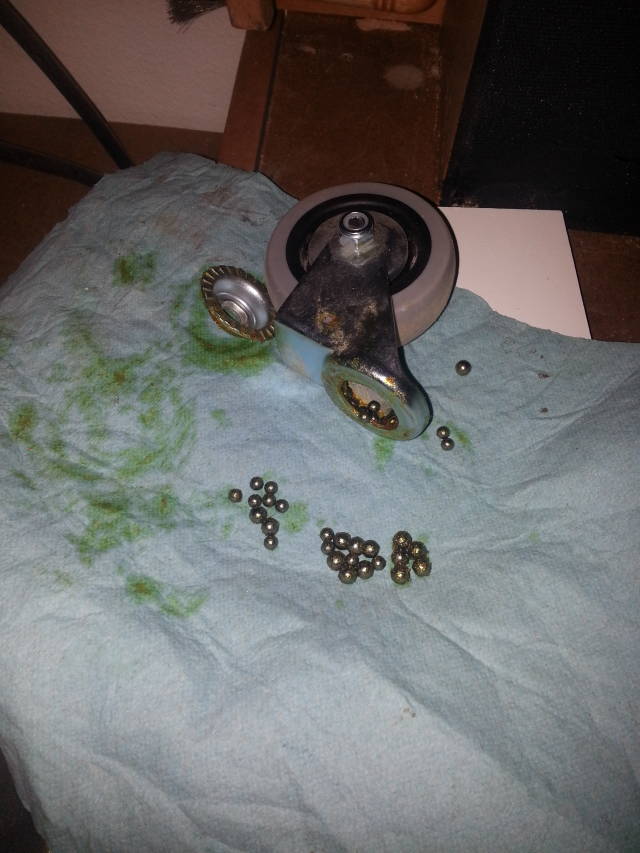 Well I'll have to figure this out quickly. The other bad news I received just this previous Friday was all lumber went up 2 dollars more a board foot across the board. Im actually shocked. Well now I need to reconfigure my prices. Anyone else notice or received a notice that the wood has gone up?
More updates to come soon. Have a bunch of new orders so I am going to juggle the workbench and products.
-- Jeff Vandenberg aka "Woodsconsin"
View all parts of Workbench / Outfeed Table #1 »