Opinel Knives
My Favorite Tools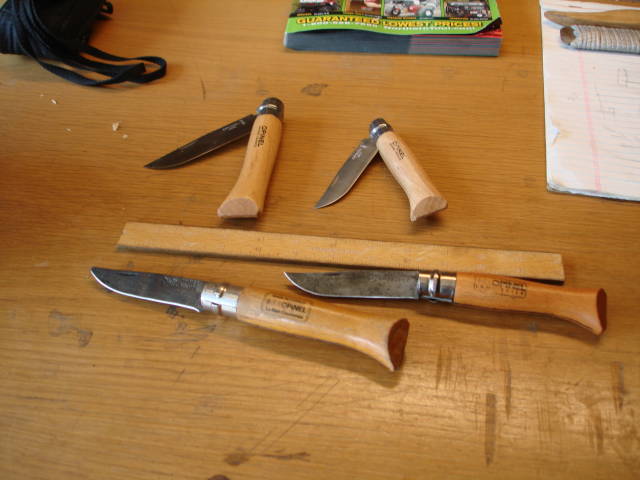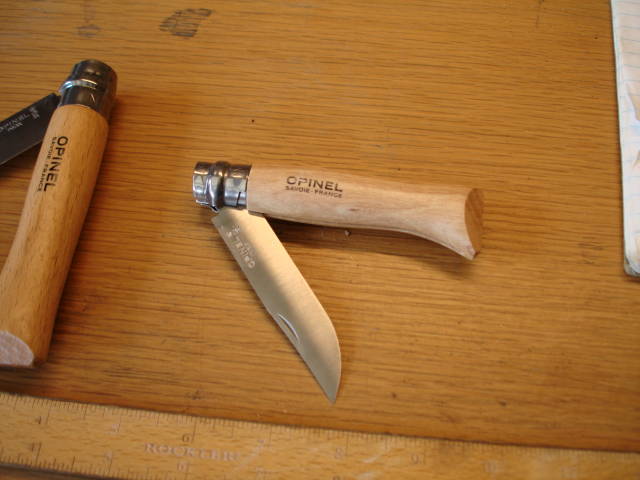 Opinel knives.
I first saw these folding knives on a French sailing boat in the Canary Islands. On board the vessel (homemade from steel) they had these knives, absolutely beautiful, made from a very good steel alloy, not good in a salt environment, but worked well if you wiped them with olive oil. These knives make perfect shop knives, and all purpose pocket knife, on the same scale as the Swedish Sløjd knife.
Of the knives shown,the large ones are # 10's and the smaller are # 8's. These knives are made in France, and are sold through Amazon and others.
I now have several of these. Now there is a INOX (Stainless Steel) version of the knives. I just bought some and will let you know they perform. At about US$ 12.00 each, I think that they are a bargain.
Madts.
-- Tor and Odin are the greatest of gods.