Stitching in wood
Every year I try and carve one large carving for competition and this years
piece was a full size American flag. Uniqueness in competition is always a must
for a blue ribbon so I always try and look outside the box for ways of catching
the judges eye. I carved in basswood the American flag and its wave first then had to
separate the stripes with carved lines. After I had this done I knew I wanted
the pledge of allegiance carved in the white strips, not a problem, but
something didn't look right to me. After a few days of off and on looking it over
it finally it hit me, it needed stitching! Now is where a lot of experimenting
with different techniques to achieve stitching came into play. I finally settled
on a woodworking technique that most of us have used at one time or another.
Swell the wood but it wasn't just that simple. I had to depress the wood without
breaking the fibers for each stitch then sand the surface down to that
depression before I could swell the wood. After the tons of sanding I swelled
the wood with paper towels and an iron. By Using this technique it allowed the
stitches to raise above the surface. The end result was well worth the labor
spent to achieve stitches. This technique can be used on any woodworking project
for added designs or just a little contrast. Keep in mind that hard wood will
not raise as high as a soft wood like basswood. Good luck should you try this unique technique!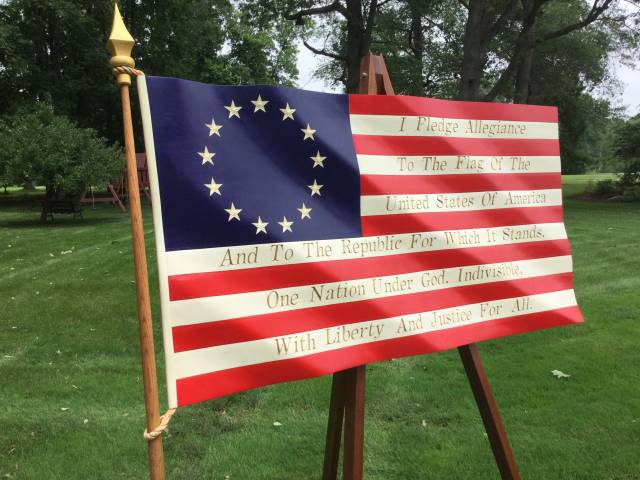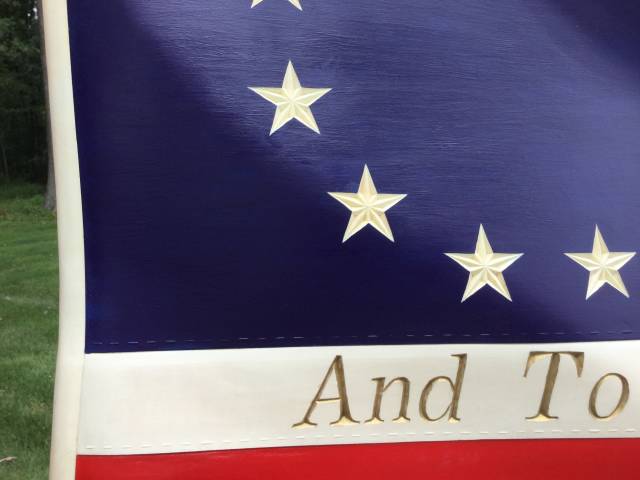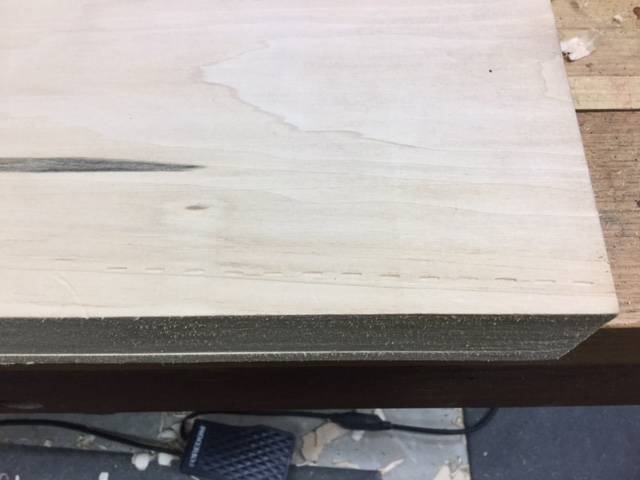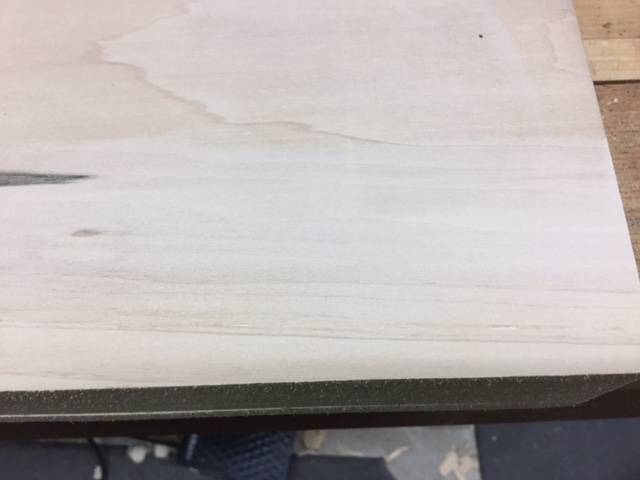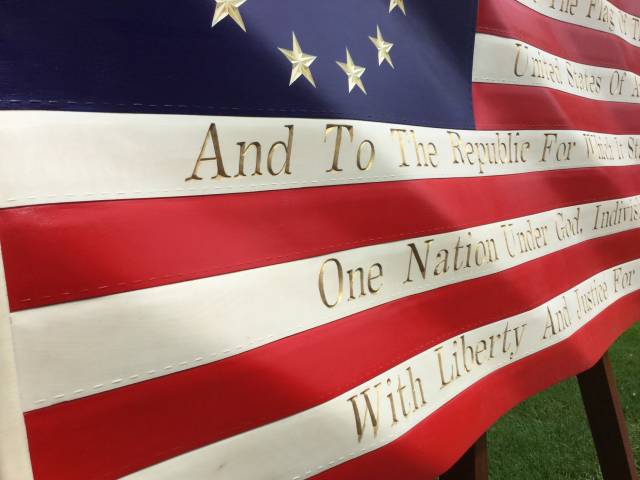 -- Roger Strautman