Interior door making #3: Starting to finish
Last week was shot (baby gets in the way of a lot of work) and last weekend I had honeydo stuff to do. I made some wonderful pate from chicken livers so it wasn't all lost.
I got started with finishing last night and tonight. I only took 2 pictures, but there's not much to see anyway. I may as well get them out of the way.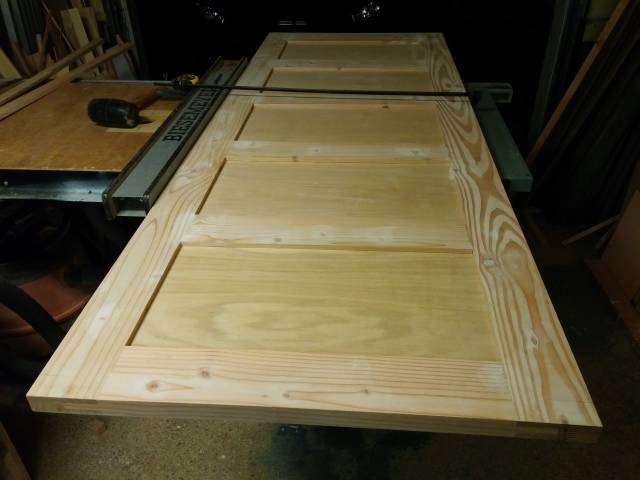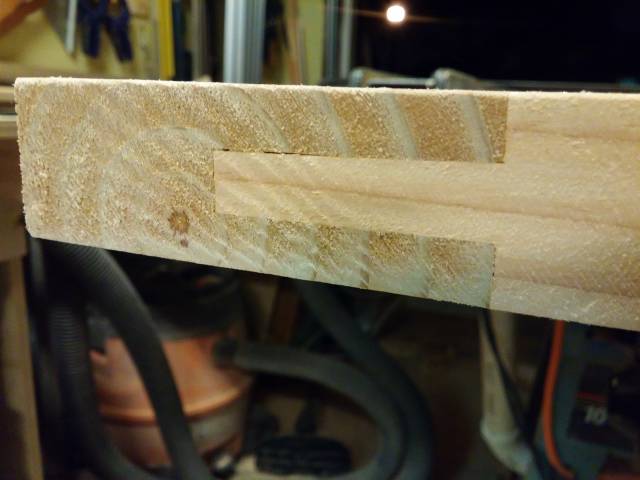 The second picture is the top edge after I trimmed it to length. Just to show the mortise and tenon, which is 2″ × 1/2". I could probably make it smaller but I know it works based on part experience so why mess with success?
The first picture is the door sitting on my saw table. It's partway there. Here's the back story.
I made the door 2 weekends ago. It sat around until last night. First I knocked off the uneven tenon shoulder edges with my ROS using 40 grit paper. I also smoothed over a couple of small dents.
Actually I found a couple of pictures I forgot I took.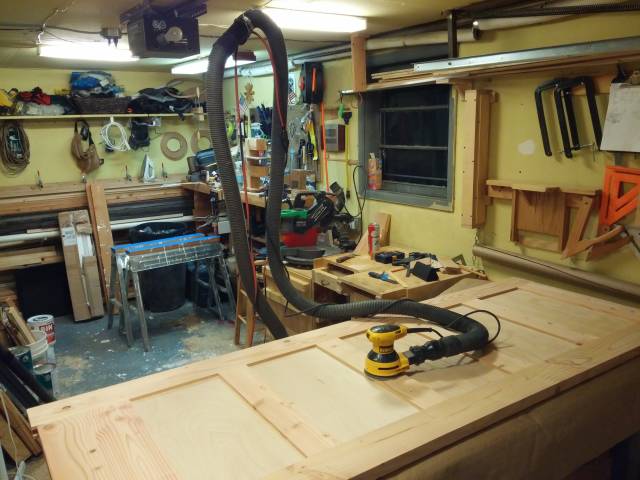 I made a hook from a bucket handle to hang the vacuum hose.
After that I smoothed it with 120 grit. I don't over-sand because the grain on this Douglas fir raises when I go to prime and paint. I like that a lot. Plus, sanding is hard work which I like to keep at a minimum.
After sanding to 120 grit I mix up some plaster of Paris to use as a filler. I mix it really thin and mostly use it to fill the cracks in and around knots, of which there are plenty.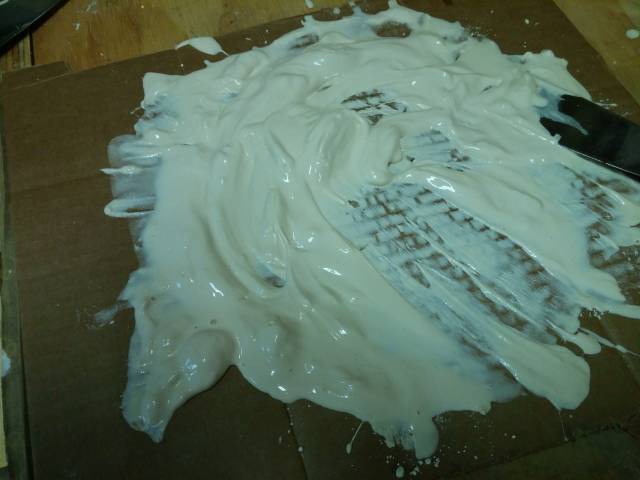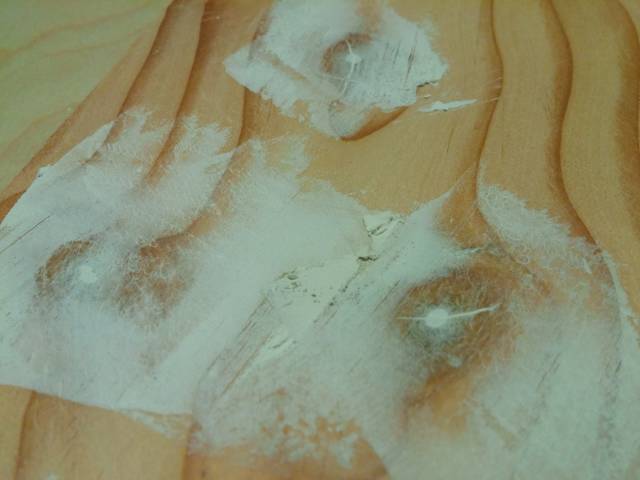 After that I let it sit overnight and tonight I sanded the plaster smooth.
Then I trimmed the door to width. I ran it across my table saw. I picked the best side and trimmed the stiles to 4". Then I flipped the door around and trimmed the strike side at 3° bevel. That way the door closes smoothly when the frame is very tight to the door.
I also made the frame and door stops. I was hoping to get everything primed tonight but I still have to cut the hinge mortises. Tomorrow night.. Good night!
-- Losing fingers since 1969
View all parts of Interior door making »