Interior door making #8: Measure twice cut twice: part deux
I seem to have a knack for doing things backward. This time I cut the hinge mortises on the door upside down, meaning I thought the top was the bottom and vice verse, so they don't line up with the frame hinge (or the other doors in the hallway – bad! . Filling that large of a hole and making it flat would be time consuming and difficult. So I filled them with a bit of wood shaped like the hinge. I cut the pieces to size on the tablesaw and cut the corners on the bandsaw. Now I have just a very small filling job to look forward to.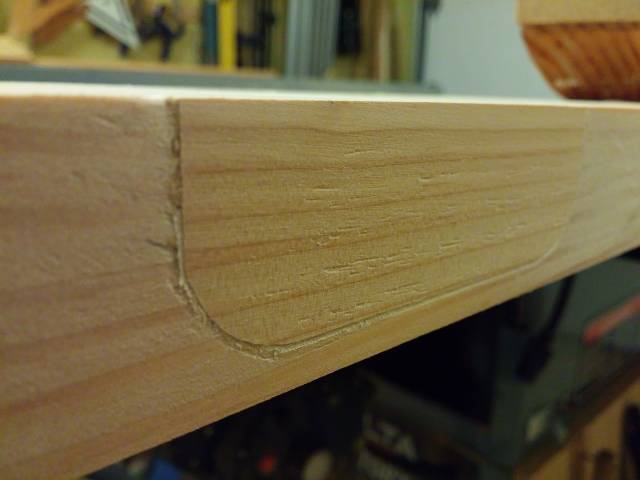 I was really hoping to get these guys installed this weekend, which was a very ambitious schedule. I only have a couple of hours per week night to work, so this mistake cost me an entire calendar day. It's still technically possible to finish this weekend if I can get them primed AND one side painted tonight. But I still have to sand one door and fill both, so this is really cutting it close. But being Friday, I'll have more time after work than I usually do. We shall see.
-- Losing fingers since 1969
View all parts of Interior door making »