Steam bending
Here are a couple of example projects I did using this process and jig .
A little update on steam bending .
I started using fabric softener added to the water and it made quite a difference in how pliable the wood gets .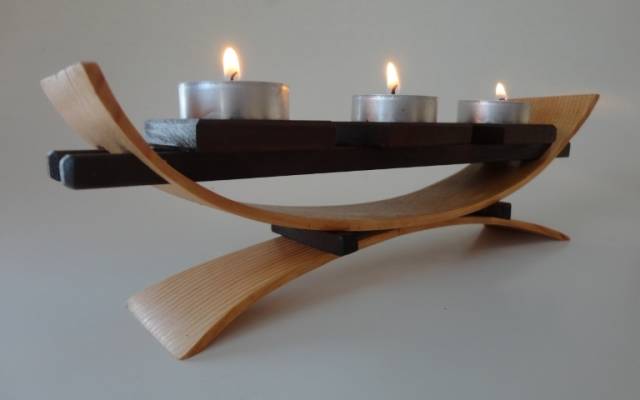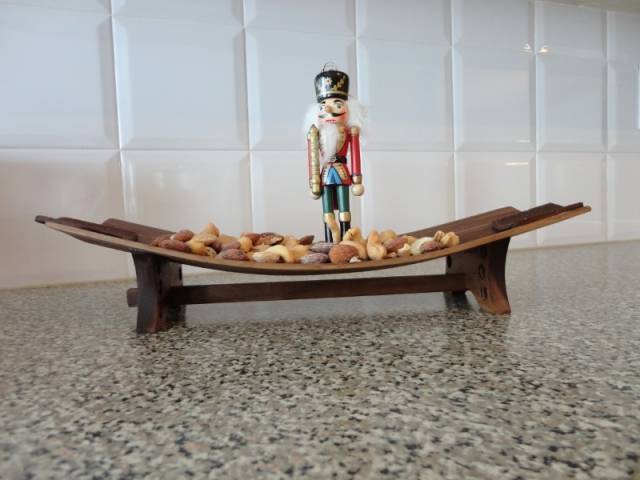 Here is the jig I built to form the steamed piece with ease and quickly .
I soak the work piece in warm water for about an hour and then put it in the MV wrapped in a wet cloth and heat it for a minute and let it rest for about two or three minutes and repeat the heat cycle .
With gloves on I unwrap the cloth and test how plyable the piece is .
This is all guess work as I work mostly with kiln dried wood not air dried .
When I am happy with the steaming I run like hell to the shop with the piece still wrapped and quickly put it into the jig and bend it into shape but not all at one time but releasing the pressure and then taking the bend a bit further and so on until the process is complete .
The jig should self explantory and utilizes a used timing belt as a strap and is tighted with a drill .I have since reversed the belt and use the smooth side as I found the cogs will leave marks .
When the piece has cooled for an hour or two I remove the piece and put it into a retainer jig and let it dry for a few days .
I pick a couple of pieces that have a close to matching curve and cut them along the edge with the band saw to form the side to side convex and finish the cut by jointing the on my flat sander which is a piece of MDF with sandpaper fastend to it .
The pices are then glued together with TITE BOND THREE and trimmed to shape .
The addition of the handles give it more strenght .
Hope that helps and dont let your better half catch you until the tray is done.