Bandsaw Sled for Resawing Logs & some BS Crosscuts
I finally got around to building a BS Resaw Sled, and it works great! Nothing special about the design, as you can find this by doing a simple search. Mine is 17in wide by 28in long by ~10in high. I use it on my 14in Rikon BS that has 13in resaw capacity. With the sled base I am down to just 12in but that is fine by me.
After much discussion elsewhere, I started stripping the bark before resawing. This helps to minimize pests such as termites and powder-post beetles and the like.
FWIW, I do not think I could handle a larger sled, since this one handles logs that can weigh in at ~100lb and THAT is very hard on this old man's back, lifting the log laden-ed sled up ~4-1/2ft onto the BS table. I'll be 62 at the end of the month and I have roughly 40, yep forty, old back vertebrae and rib fractures so it does take its toll. It does beat sittin' on my butt though… ;-)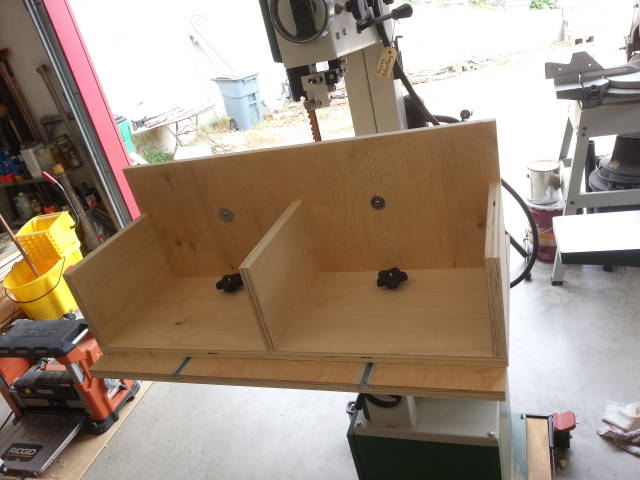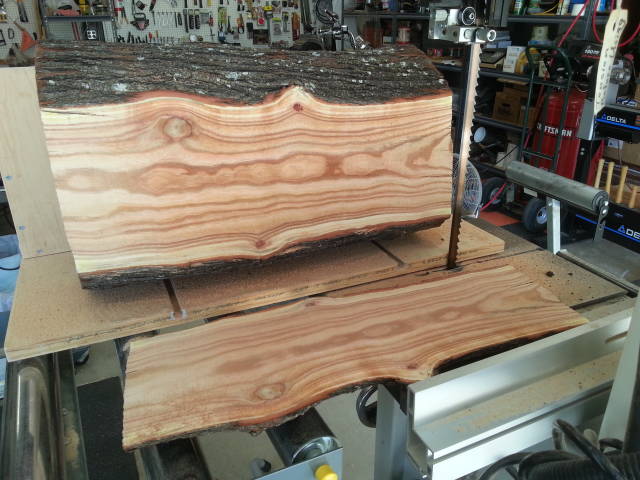 -- HorizontalMike