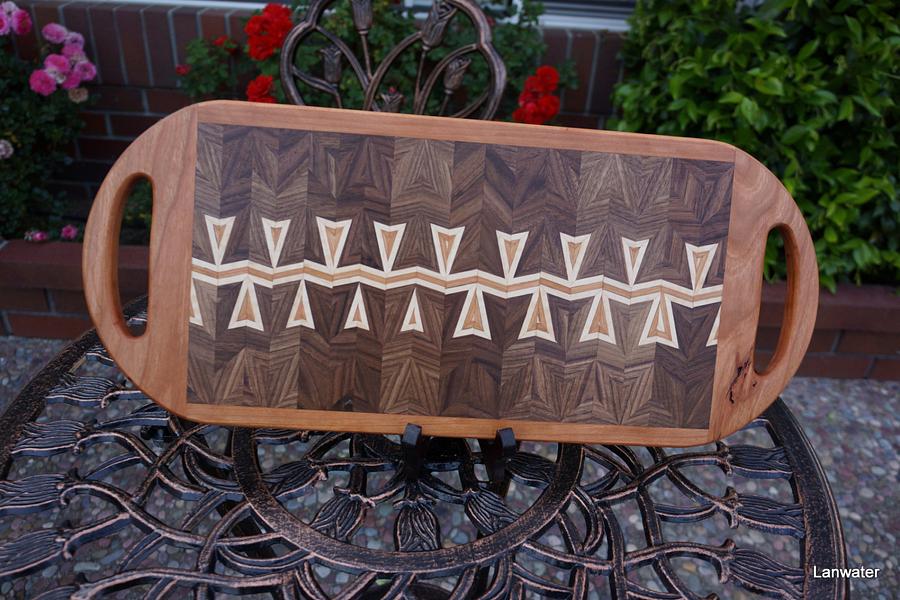 Second Gen Cutting Board
I have been wanting to try some 2nd generation cutting boards since I saw boards from SAsmith, Degoose and others.
I got a used copy of "Laminated Designs in Wood" on amazon to learn a bit more.
My wife has been waiting for a cutting board since I started woodworking.
I thought this one would be the one… She has to wait a little longer ):
This is the first 2nd generation I try. It is fraught with mistakes but I learned few things.
I underestimated the size of the original linear laminate and had to cut some more during the build.
That translated to slightly different size and different color in the walnut. And it shows on the central lines.
While cutting the second set of cut, I tried eye balling the center of the cut.
I am not sure what I was thinking… That mistake is visible in the resulting board.
Build steps:
cutting first generation laminate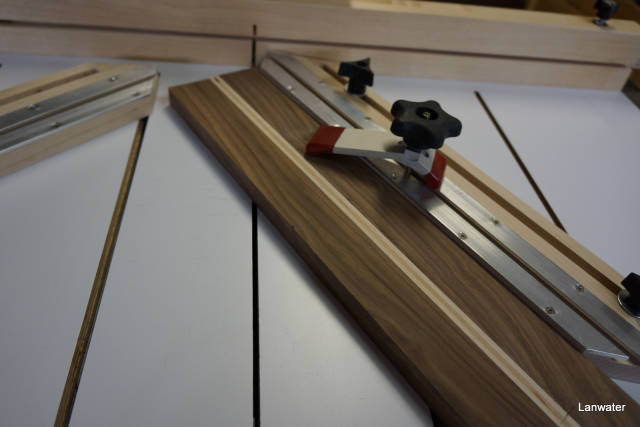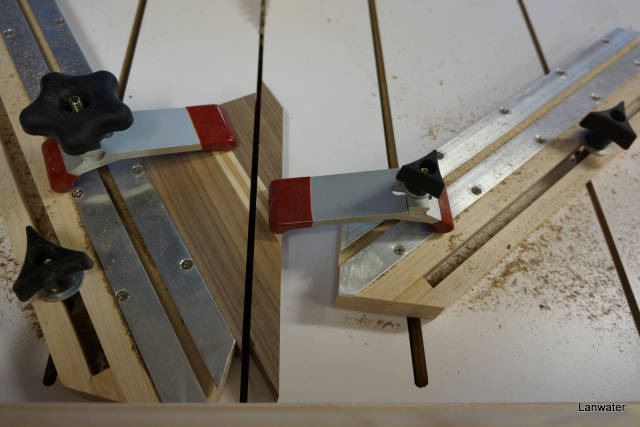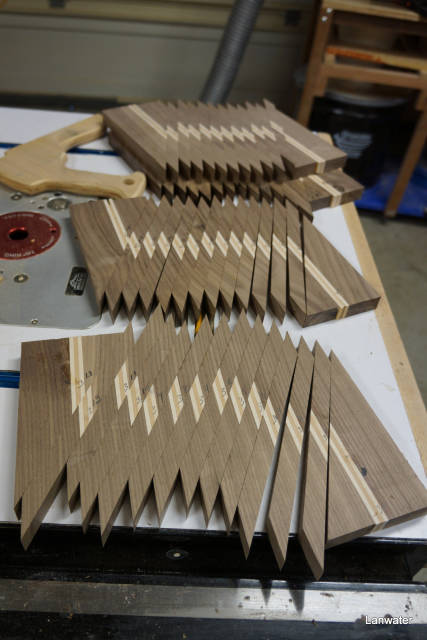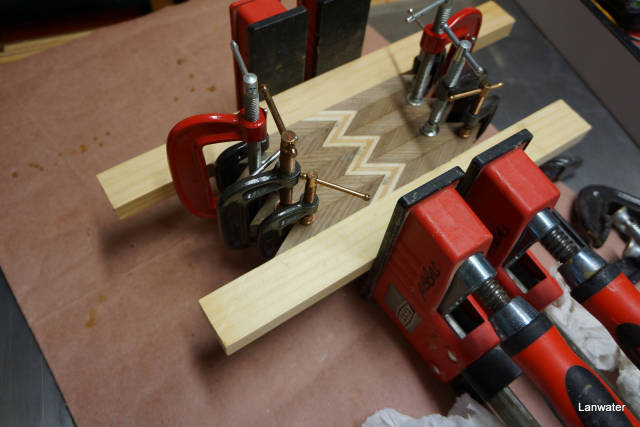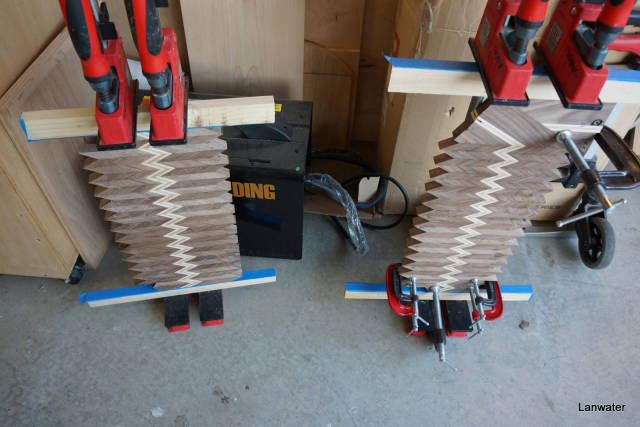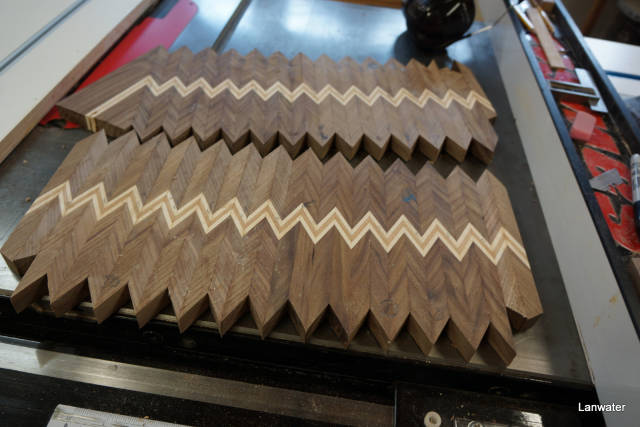 Trimming first generation laminates to get a strait edge in order to make second cut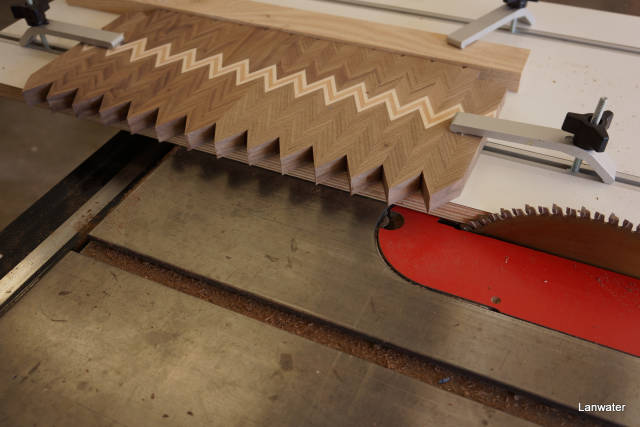 Cutting second generation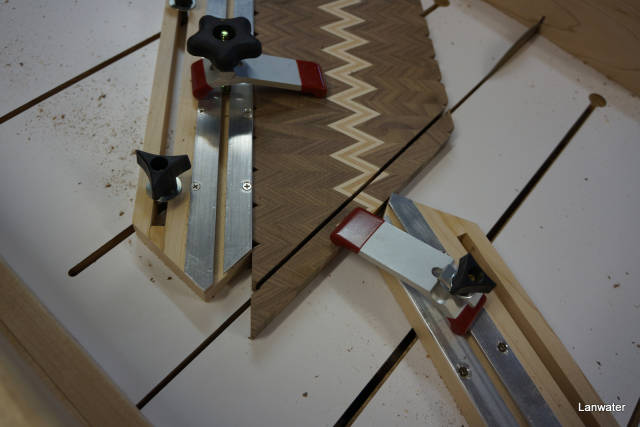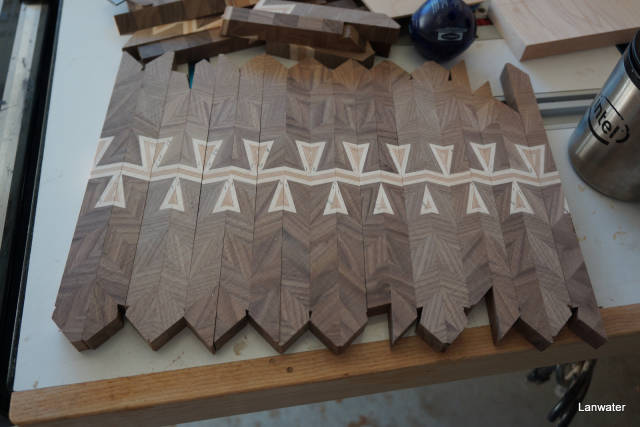 I decided to add some cherry trim to contrast a little.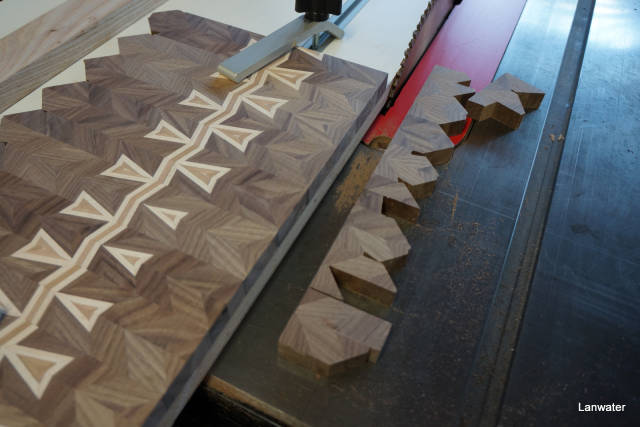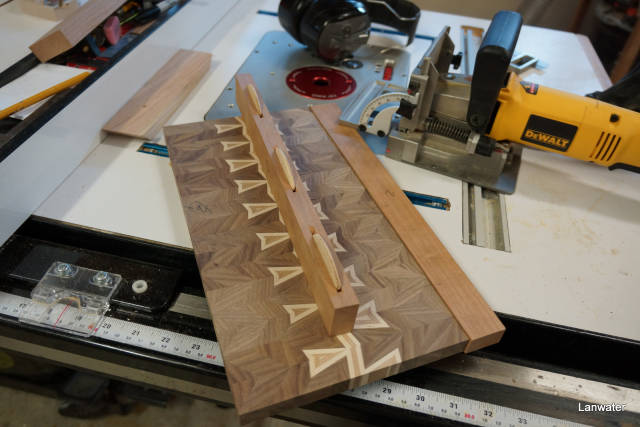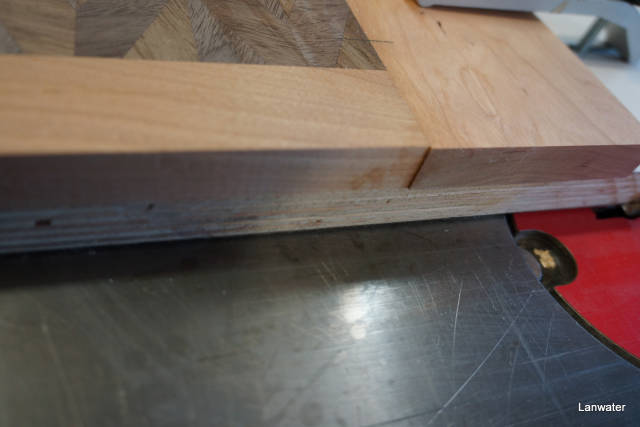 Made a template and routed the handle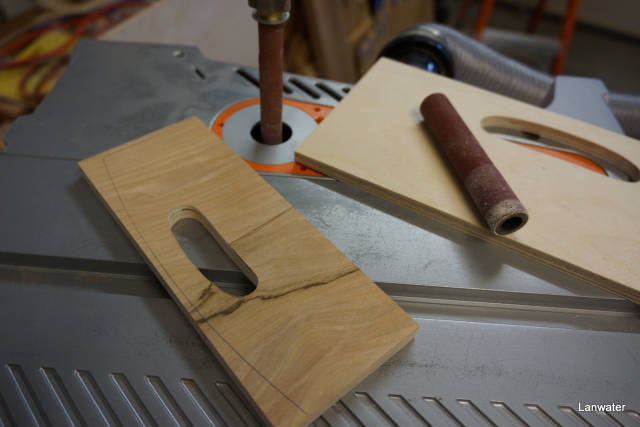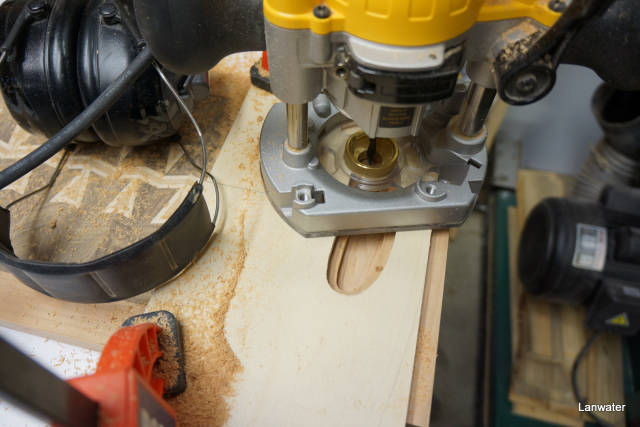 rounded over the whole thing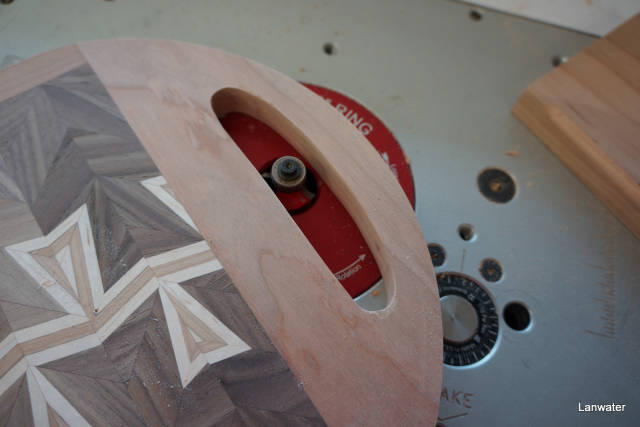 At the end of the build I made an attachment to my crosscut sled. No more eye balling, especially with bifocals.
It's hard to see the Plexiglas that is on either side of the blade.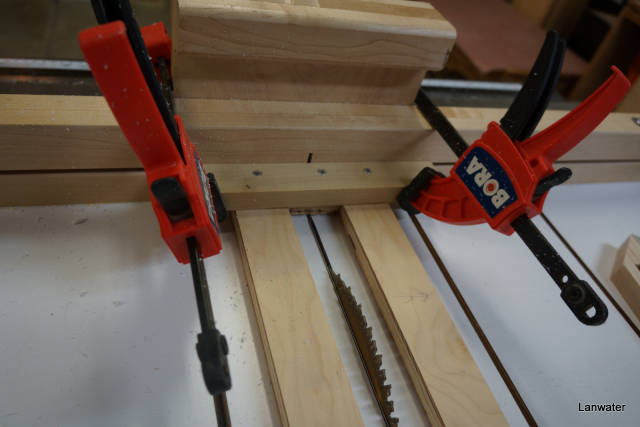 I am thinking to redo this board again.
Overall it was frustrating but fun.
For some reason I like this design.
-- Abbas, Castro Valley, CA