Walnut Dining Table and Buffet
This is some older work.
It's Walnut plywood, hardwood and veneer.
The bent legs are frames covered with 3/8" bender board, then veneered.
The table is 2 layers of walnut ply with 8/4 hardwood trim around the edges.
Both bases are 3/4 Ply with hardwood faces.
Finish is homemade stain from BLO, Mineral Spirits and Tint.
Top coat is 3 coats of Conversion Varnish from Sherwin Williams.
Here are some extra pics.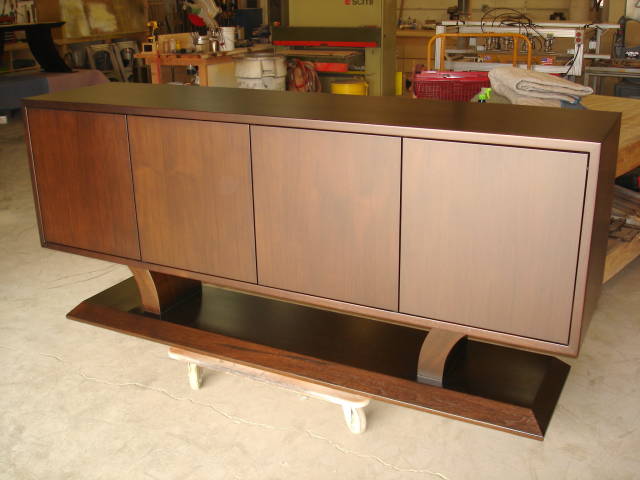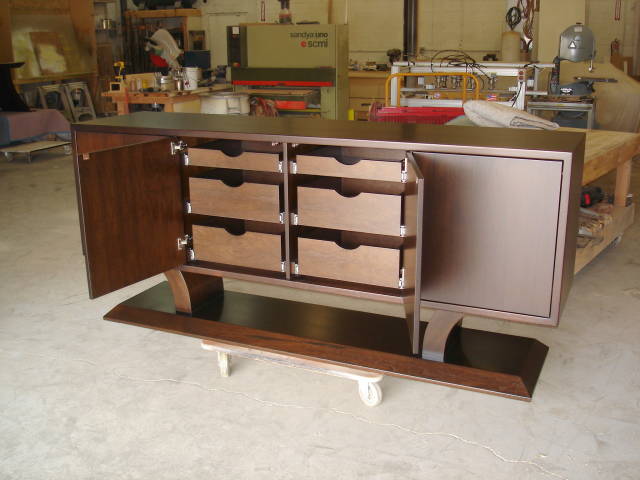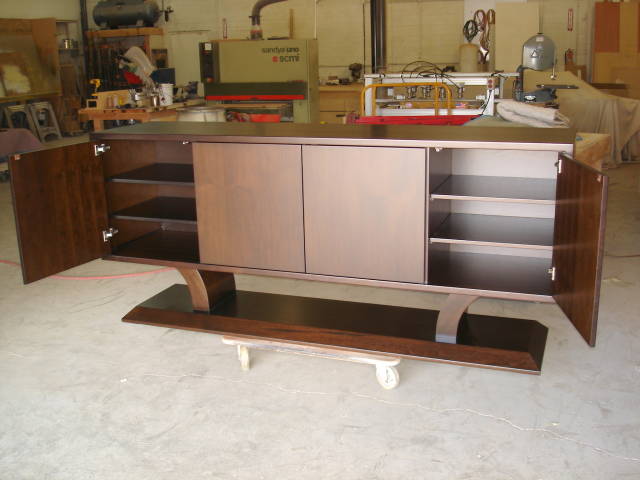 And some misc. build pics.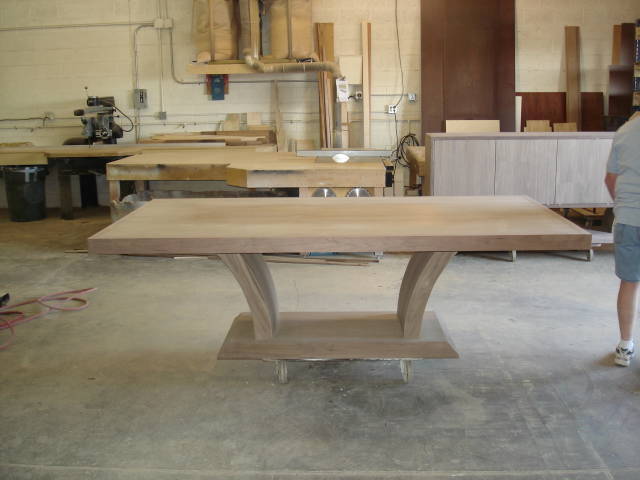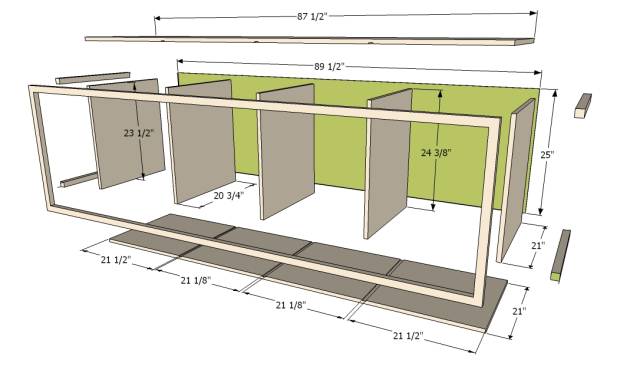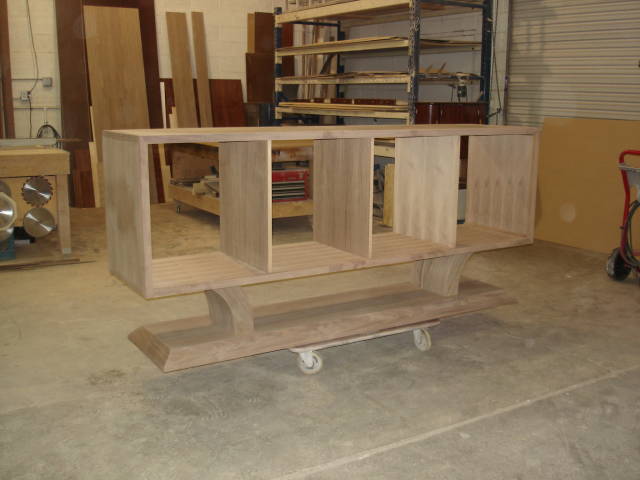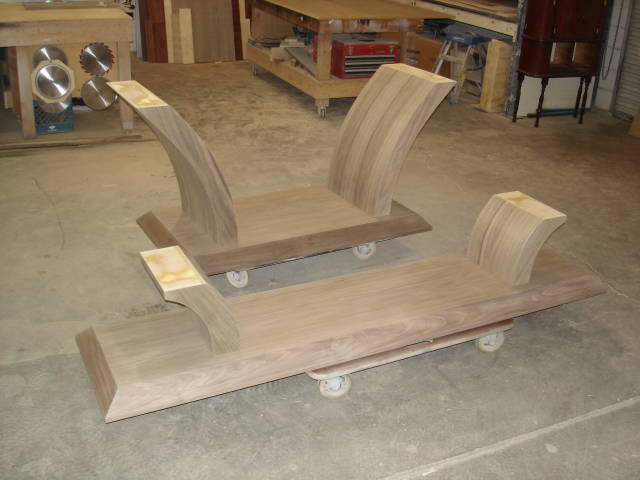 Hope you enjoyed! Thanks for looking