Cherry table
A simple cherry table for the wife to set her sewing box on. It includes a drawer large enough to hold her cutting mats. The curves were cut with a hand plane and came out better than I thought they would. The dovetails are hand cut and are far from perfect, but are holding nicely. The finish is colonial maple for 70 seconds followed by three coats of satin wipe on poly.
I'm off to work now, but will have a few questions later.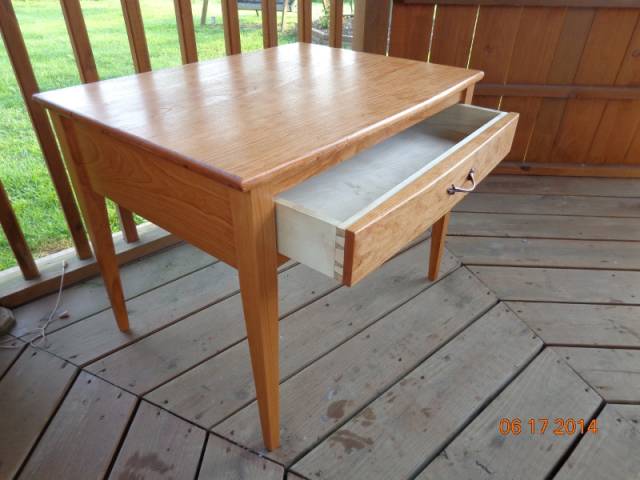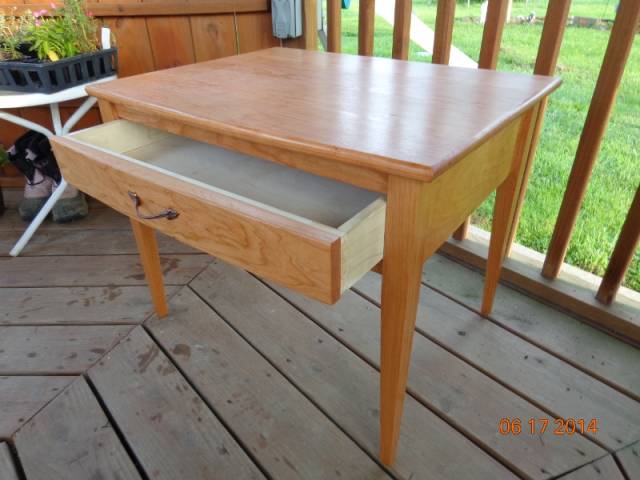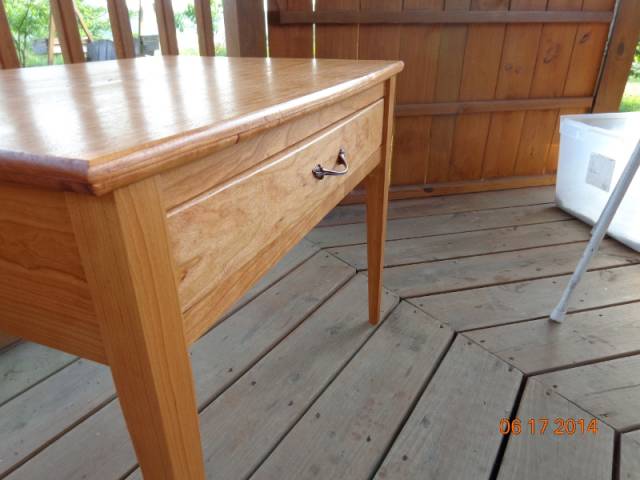 -- Where are the band-aids?---Pro Libertate!