I've been working most of the summer on getting an affordable chevalet available to my students and prospective students. The first step was to develop a model that could be built from a sheet of 3/4" plywood without using sophisticated joinery.
This step was very successful and a prototype was built under my supervision by the husband of one of my students. He describes his skills as "hobby woodworker". She then hammer veneered it with some nice mahogany and it looks like a million bucks.
The next step was to contact a local CNC shop and develop a program to precision pre-cut all the plywood pieces, making it even easier. This part was a lot harder. We had to get three different software programs to communicate with each other but eventually it was done.
I now have a variety of kits in various stages of completion and theis should ship easily and safely as the packages will be almost solid wood. The basic plywood kit will ship in a crate that is less than a foot square by four feet long.
This is the basic plywood kit.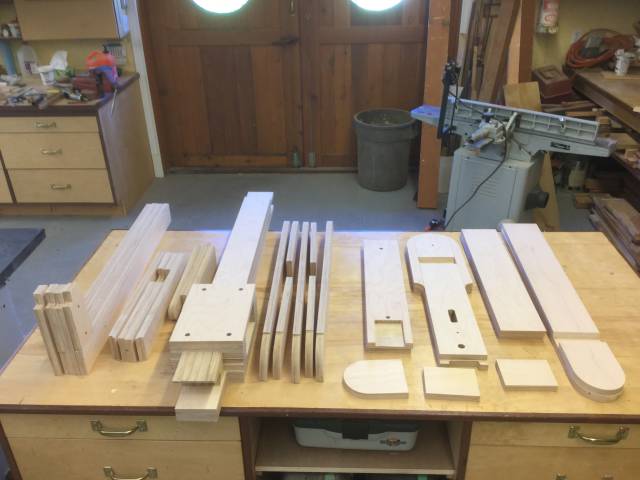 Upgrades will include laminated elements glued up: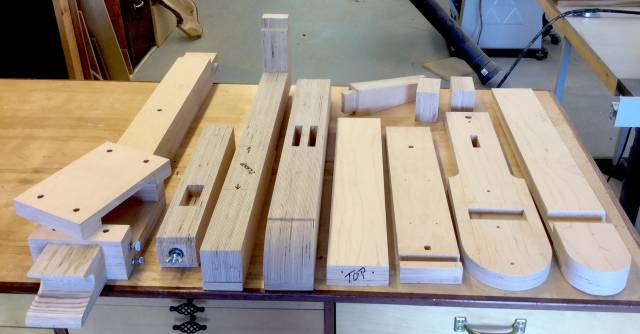 Solid wood parts: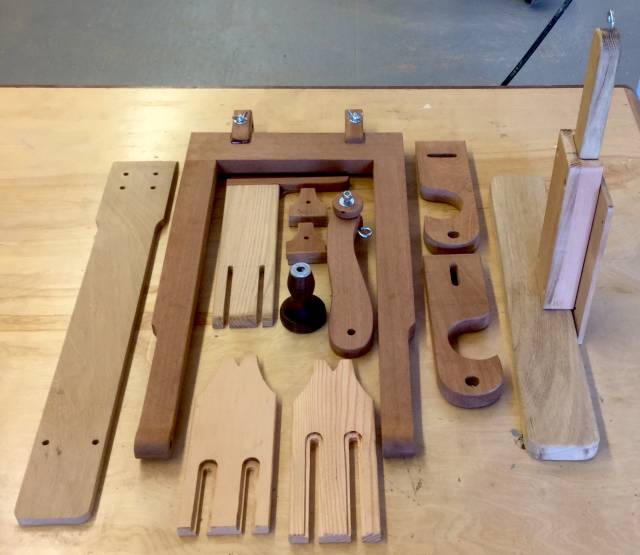 … and hardware kit: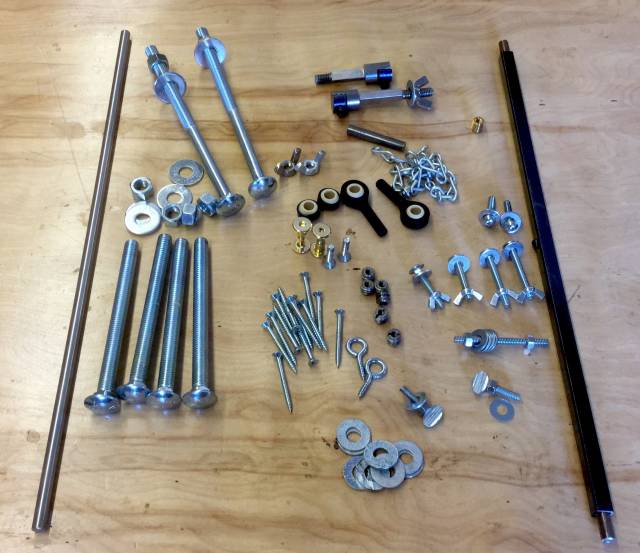 This one shows how tightly the basic kit will pack.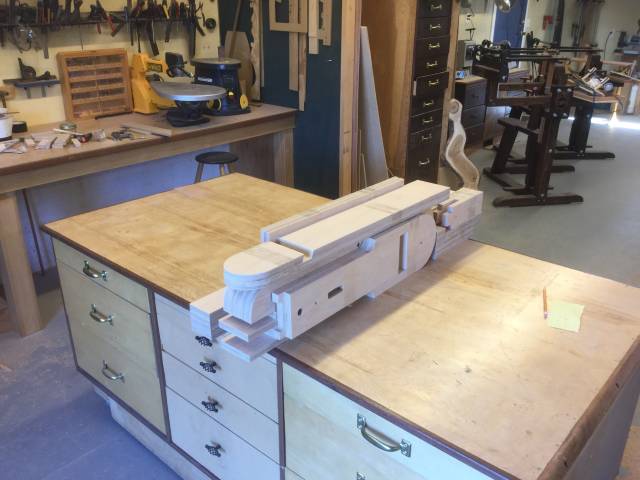 I'm very happy with the whole project but I'm glad it is all worked out.
Thanks for looking.
Paul
The early bird gets the worm but its the second mouse that gets the cheese.