OK all built sanded and sealed.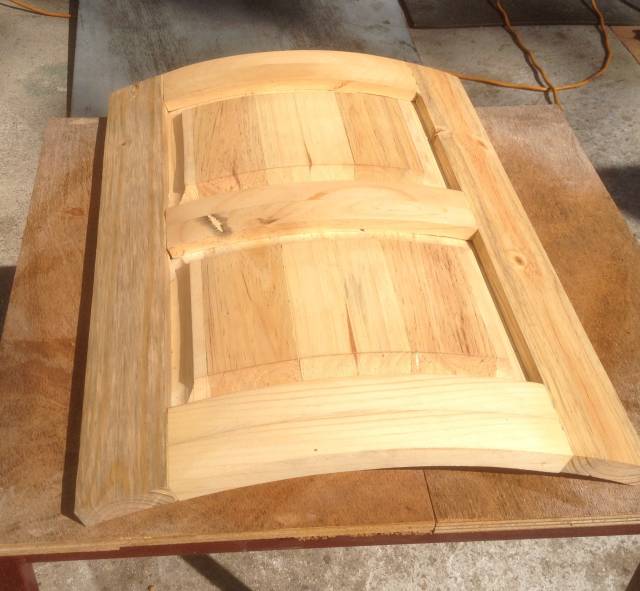 Materials:
All recycled pallet wood, or other "bits" I had lying about. With 1 exception the bendy plywood I used for the back.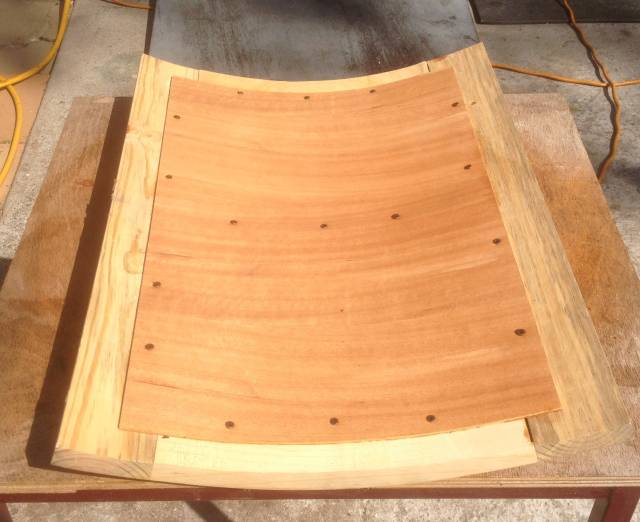 Construction Method:
Followed Les's tutorials with a few minor deviations, otherwise principally as he guided the tutorial posts
Jigs:
I ended up with quite a few extra jigs mainly to ensure the frame stayed aligned at glueup
I even turned one of the radius jigs upside down to assist routing the panels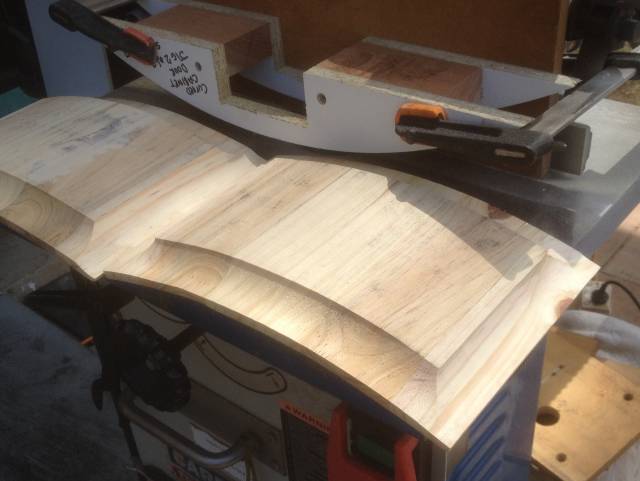 Tools required/used:
Layout plan
Bandsaw
Table saw
router/shaper
Clamps
Custom made Jigs.
so did it match the plan?…..
Not really a few mm out on the radius.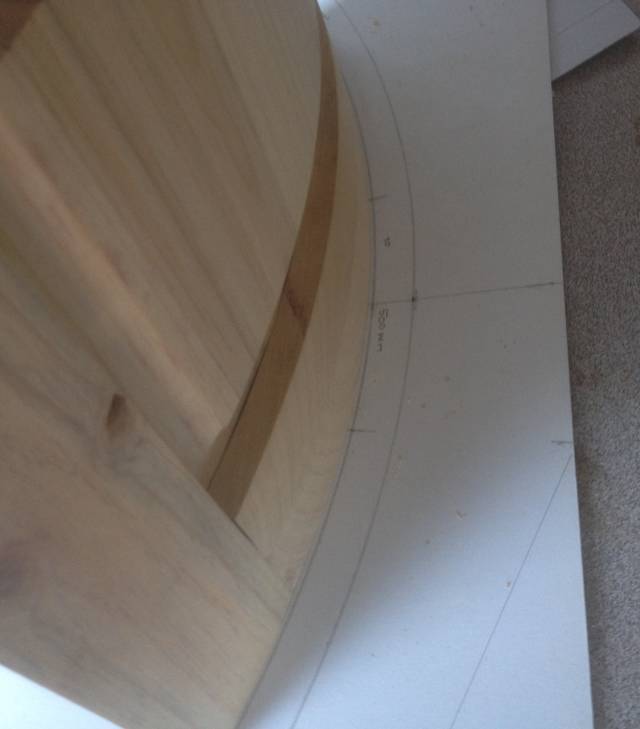 The back.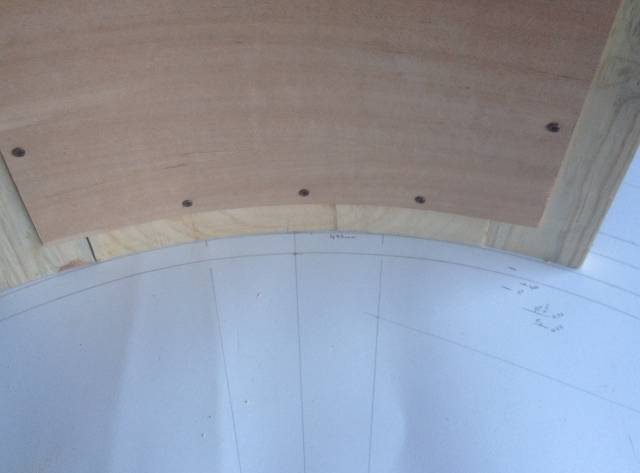 Deviations from the plan:
The panels are fitted by rabbets in the back and a ply cover holding everything in. The stiles were cut on a bandsaw profile routed and then glued together.
Time:
The killer. I took me the best part of 4 days to get to this stage, admitly a second one would be a lot quicker but not enough to make a living out of making curved doors in my mind, unless the sale cost covered the work. I am yet to find out the answer.
Would I do it again?
If for myself: yes if for selling and making a profit: no.
Acknowledgements: Les Hastings for the Tutorial Posts.
enjoy.