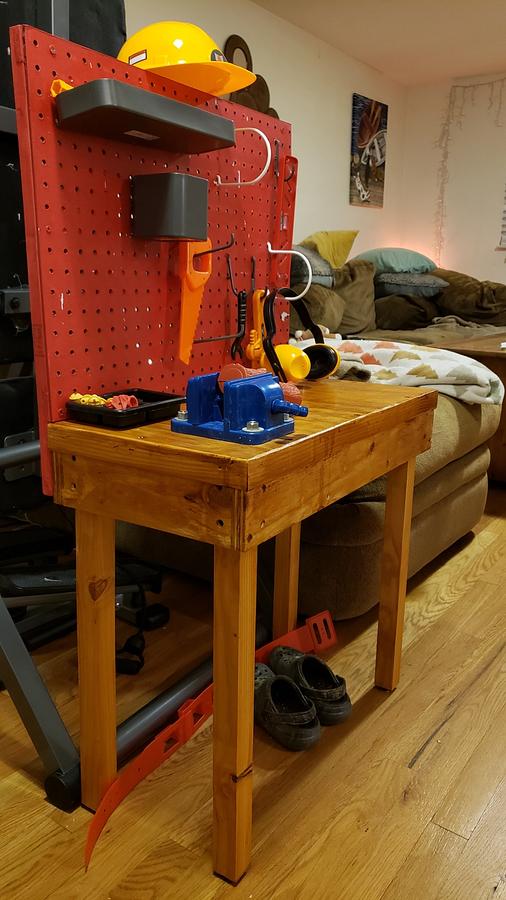 Little woodworker bench
While I was at harbor freight the other day buying giant screwdrivers to turn into turning chisels, my 5 year old begged me to get a toy tool set they had for sale. He was behaving well recently so I gave in. Then of course he wanted a bench like dad, so I made him one.
Made from rough plywood and 2 bys ripped down for the legs. I sanded the top a little and finished it with amber shellac, which I love because it makes everything look warm and cozy – even when applied to crappy plywood sheathing. I finished it off with a bit of pegboard that my son painted red and some nail on felt furniture feet to protect the floor. My wife bought some pegboard accessories from IKEA that don't fit regular pegboard. I had to drill a few holes to make them work.
The coolest part is the toy vise, which I bolted to the top using 3/8 rod, nuts and fender washers. It gives it an authentic workbench look. :-)
The boy already broke the 100% Chinesium plastic hammer, so it looks like I'll have to make him a real mallet now. :-)
-- Losing fingers since 1969