Electric
Trying to branch out into mid century modern inspired contemporary, and I needed a place in my office to put all my stuff. This is the result
Carcass is solid ash, drawer boxes are 1/2" baltic birch ply lined with canvas, the accents are some lighter air dried walnut I had. The drawer pulls are one piece, and the top drawer has a sliding tray.
I've always avoided using color in my work, this time I really dove in. The sliding door is 1/2" baltic birch ply painted a really vivid blue. Shooting solvent paint is a lot more difficult than shooting finishes. It's really easy to get fat edges.
The case is finished with a lengthy process I have come to enjoy:
Step 1 – Pore fill by hand with watco teak oil and 4F pumice. I use the teak oil because it is UV stable. I don't want the Ash or the walnut to color shift. After pore filling I apply another coat and sand with 800 grit paper
Step 2 – My own wiping varnish. Some BLO, some pure tung, some solvent, and an alkid resin. I do 3 coats
Step 3 – "French polish". I put it in quotes because I stop well before the extreme gloss sets in. I am going for the upper end of semi gloss so 2 or 3 light padding sessions take care of it
Step 4 – Wax. I like the tactile feel of wax, but I also like to keep most of the gloss. To achieve this I apply the wax similar to applying a french polish, but the pad is just wet with water. I was surprised how glossy wax can get if you add a little water
A lot of had tool work here, in fact this is mostly done without electricity. I did use a dado stack to cut the rabbets because I don't have a rabbet or plow plane yet. My attempt at a saw kerf and a chisel only ended in frustration and a shorter carcass.
More pictures
Raw materials and a little cross cutting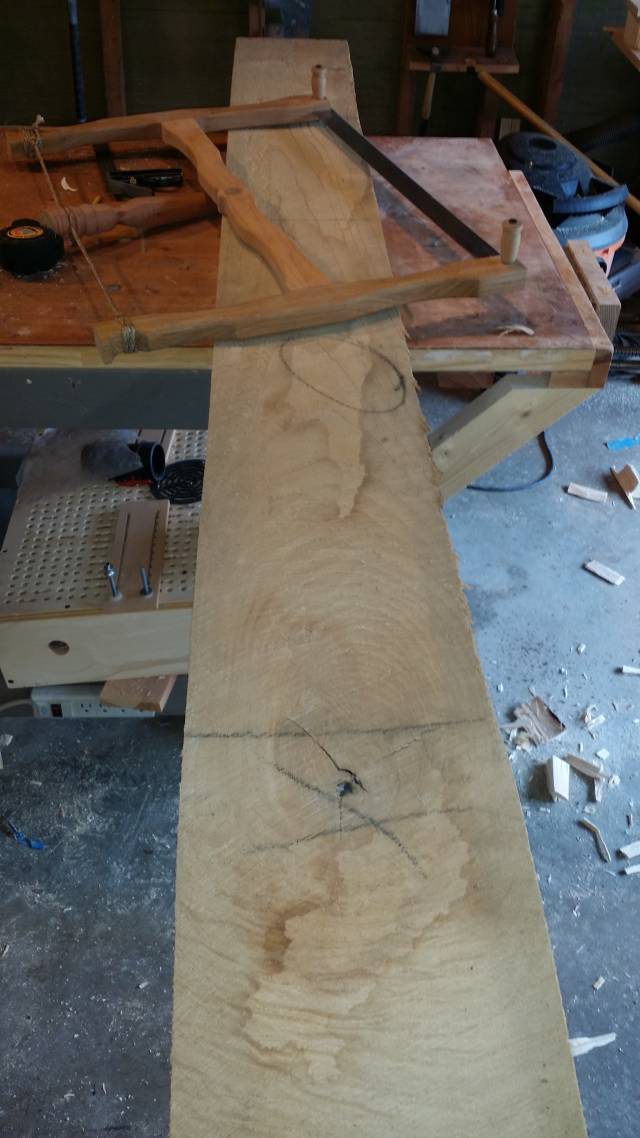 Scrub Planing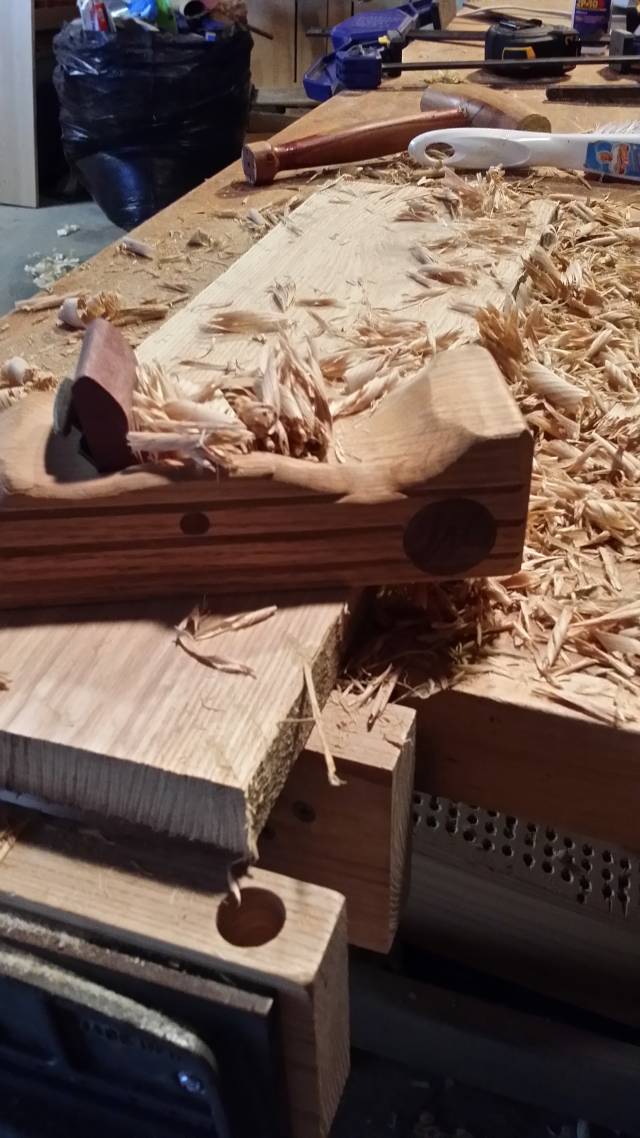 Edge jointing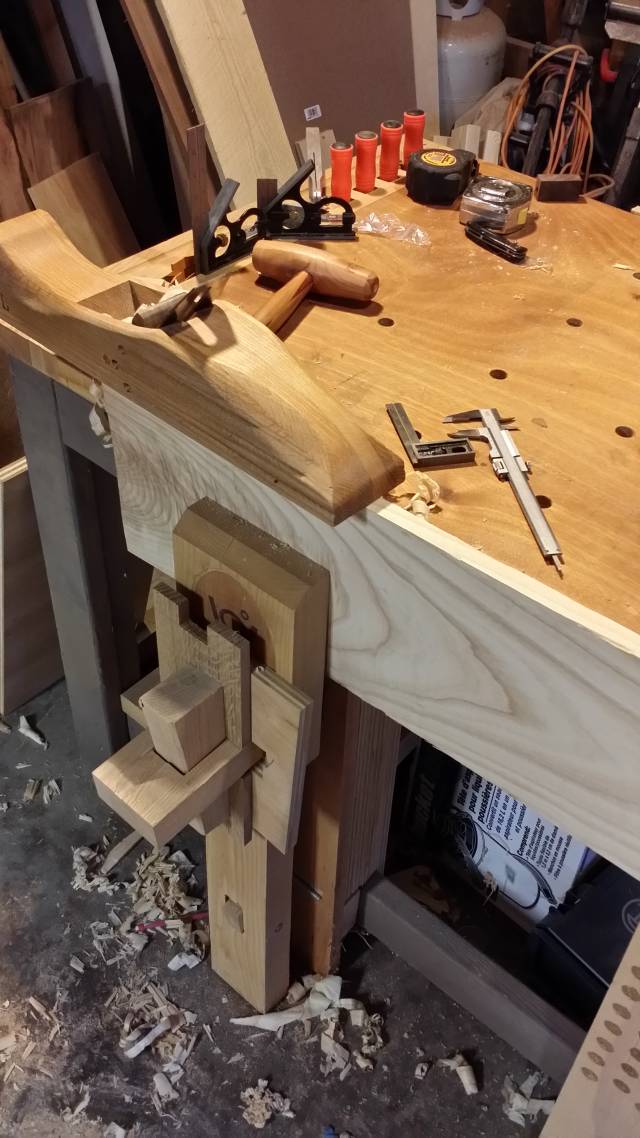 Squaring things up (the second time around)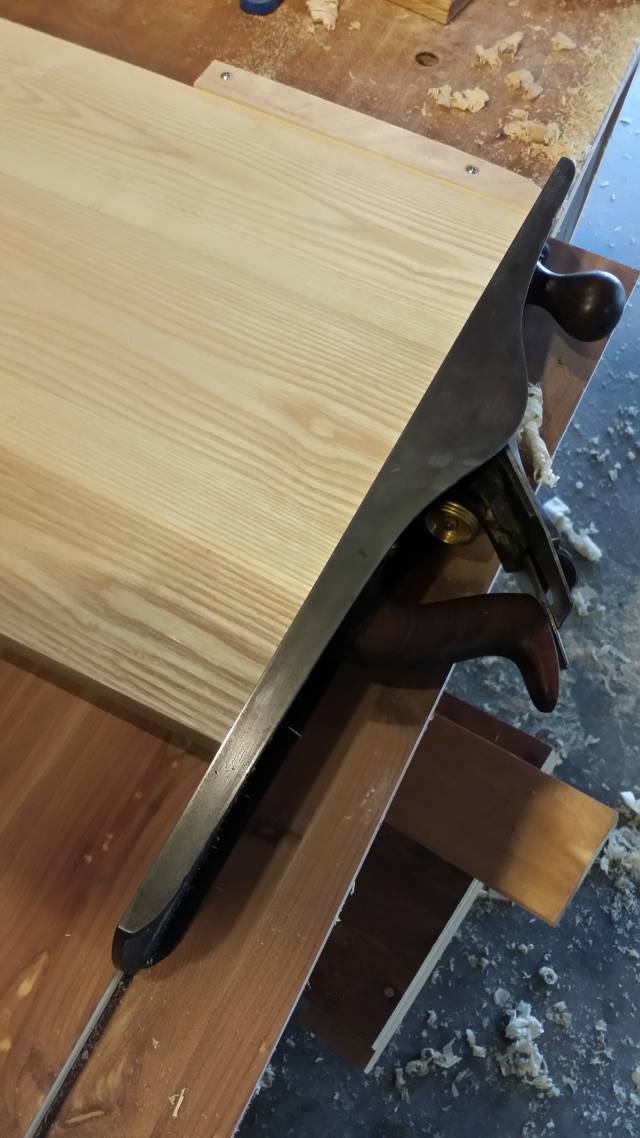 Some clamps and some hot hide glue