Garden Gates #1: Getting started
I took a break from work sleep fish work sleep fish to start building new garden gates for my house. I was only planning to replace the ratty PVC gate that came with the property but my wife wants a gate on each side of the house. Each gate will have a pergola arch, but only the main gate will be a proper joinery gate. The other side will just be a piece of spruce fence that I cut and put hinges on.
Anyway, as usual, I wait until the last possible second. Yesterday I fished hard in a pouring rain and 30 mph wind. I was exhausted and even going to bed early didn't wake me up in time this morning to hit the beach at a proper hour. So I decided to go to Lowe's and pick up some crappy lumber. They really have the bottom of the barrel stuff there. I couldn't bring myself to buying their treated lumber. I don't know how they treat their lumber but it's a pukey dark green/brown. I actually want to vomit just looking at it so I opted for green Douglas fir. I have some sealer left over from my backyard fence project a couple of years ago. I can finally make some space in my shop now by using it up.
I sort of half designed the gate a few months ago. The opening will have a half circular arch and the gate will have a half circle at the top so when the gate is closed, you will see a circular opening between the arch and the gate.
I also plan to not use any glue or fasteners. It will be fastened with oak draw bore pins. The only glue will be on the pins. I may also add a steel angle to the bottom to make it extra stiff. I'll decide after it's all put together.
So, in my usual door fashion (lazy build), I cut a mortise down the entire length of each stile.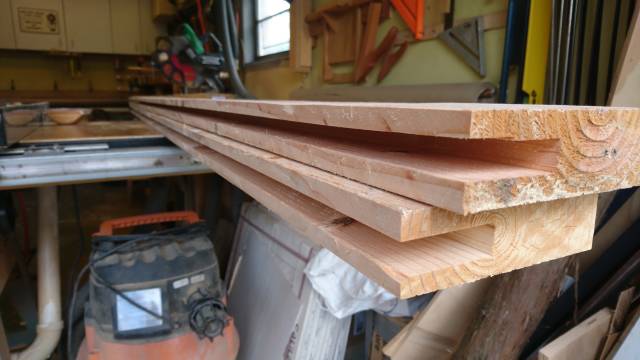 Then I used a 2×10 for the top and bottom rails. The tenons are 2″ × 1/2".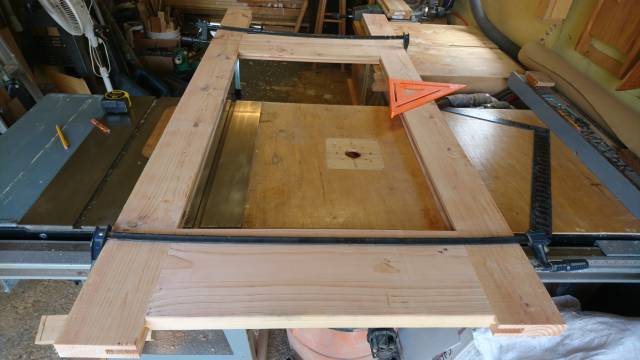 Theni made the diagonal brace. This was a pain in the butt. It was all fiddly working and mistake fixing, but I finally got it to rest in each corner satisfactorily.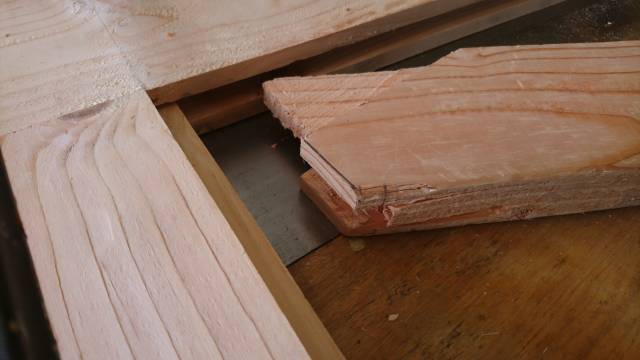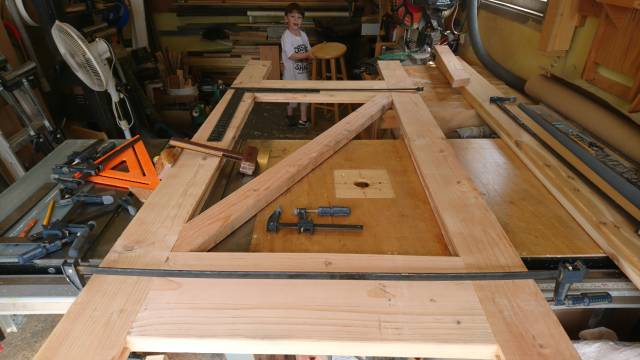 That was also a lot of hand cutting with my backsaw.
Then I started the panel. Each piece is tongue and groove. All of the tenons in the door face up so rain won't get trapped in the mortices. Cutting the panel pieces diagonally took a little thinking but I finally got it done. It came out better than I expected. They line up pretty well. I'm happy with the outcome.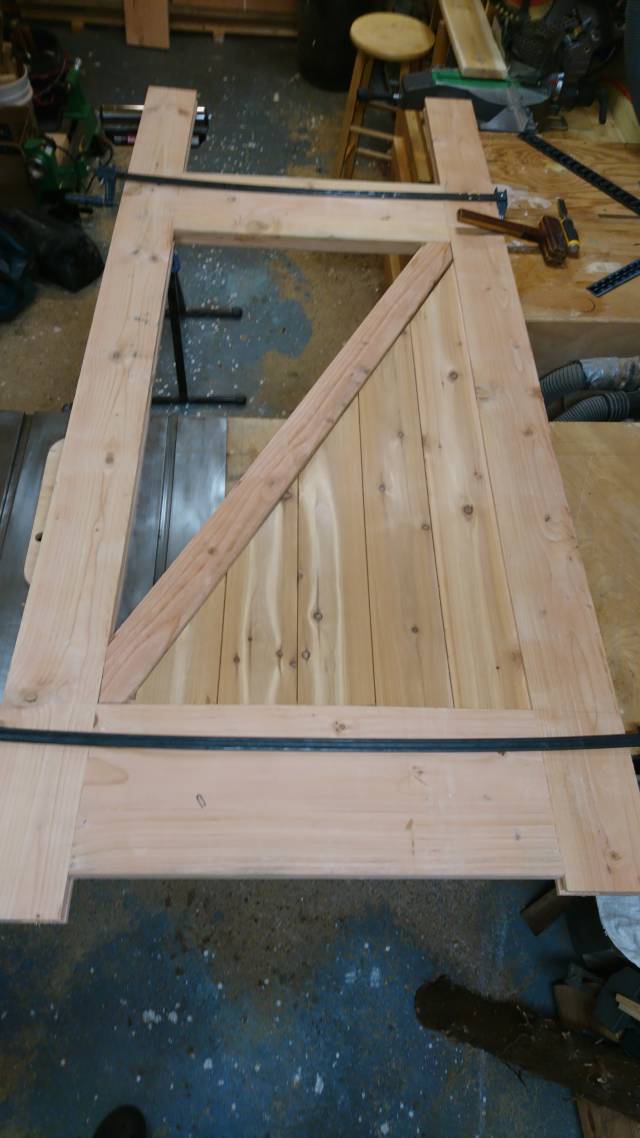 That's it for today. Hopefully I can give the top panel section a go tomorrow and have this part wrapped up in a couple of days. Thanks for looking.
-- Losing fingers since 1969
View all parts of Garden Gates »