New Search Is Here
WoodworkingWeb got a new search today. It's handy, fast and visual. You can access it from any page by entering your query into a search bar which is located in the header. Note that the search bar is changing it's context depending on which section you're browsing: creations, blogs, forums or members.
The search results page looks like this: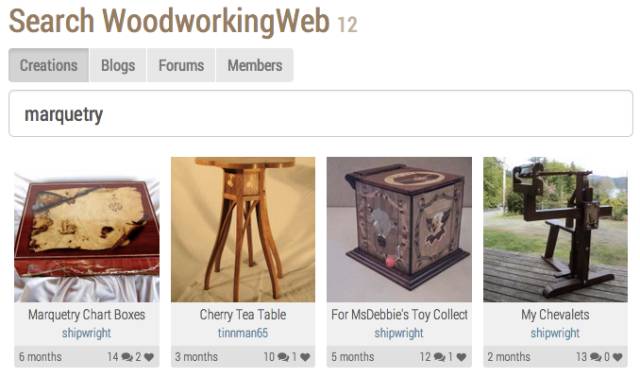 Go ahead and try it for yourself.
P.S. Don't forget to use those tags when you post your next creation … yes, the new search engine takes them into account.
-- Martin Sojka, https://craftisian.com