Learning veneer #8: Veneer Box Top
The top, I thought should be better that the rest. I decided to attempt a compass star; I think that's what it's called.
I took my last piece of 1/2 ply and divided it in quadrant which were further divided in halves and so on to serve as reference.
I made 2 templates and started cutting the veneers: Maple and Sapele, 2 contrasting colors.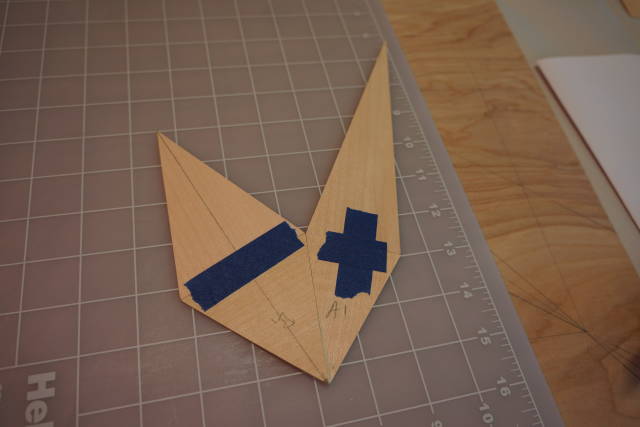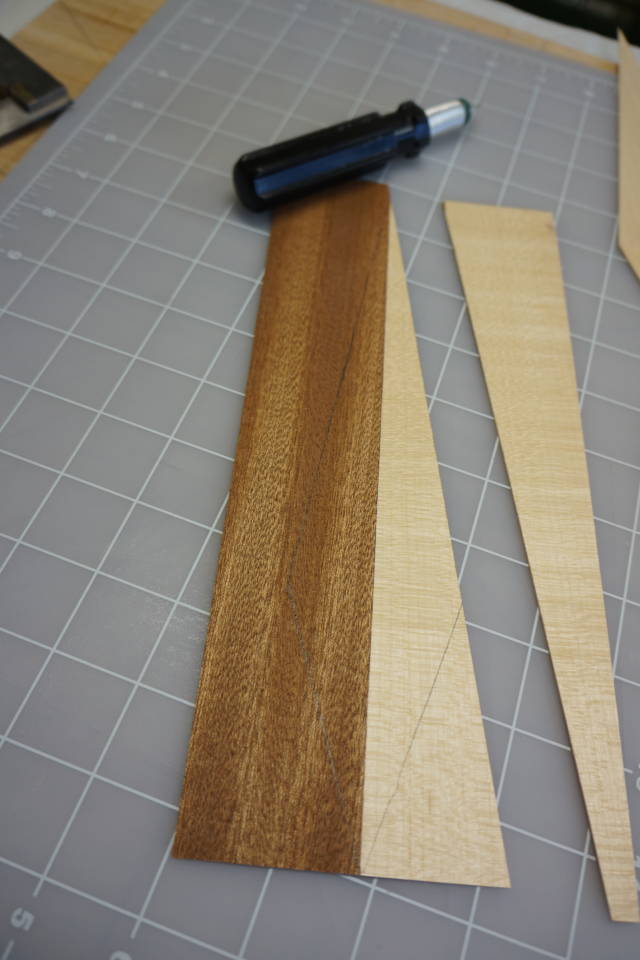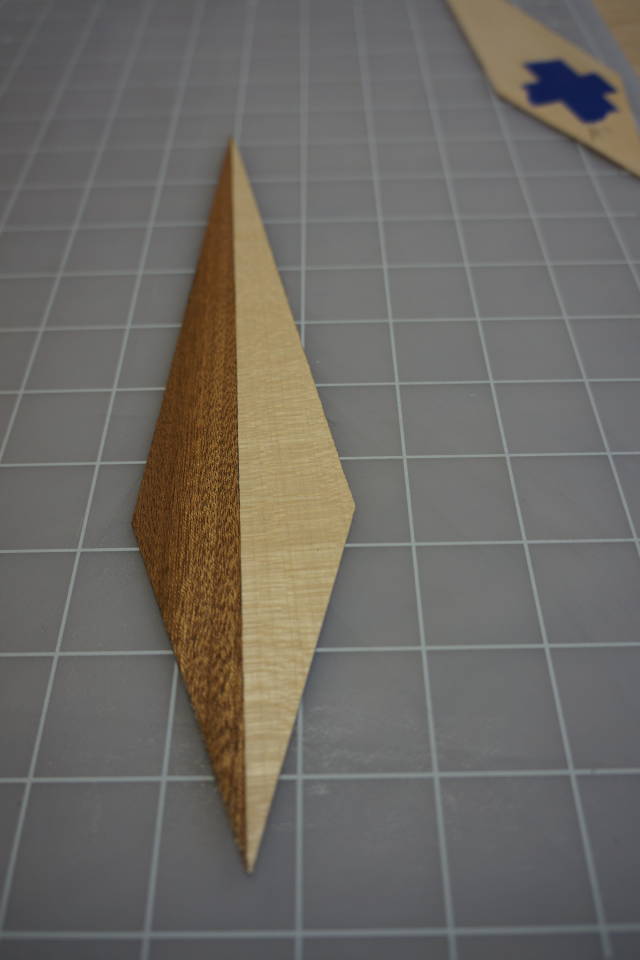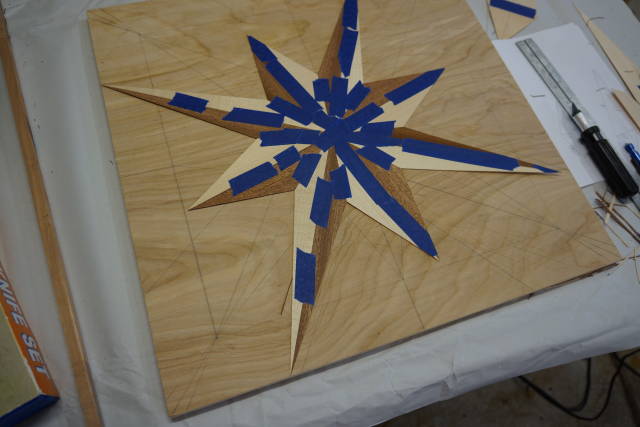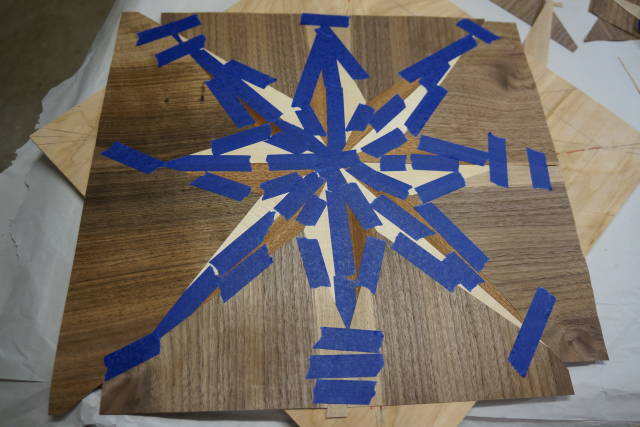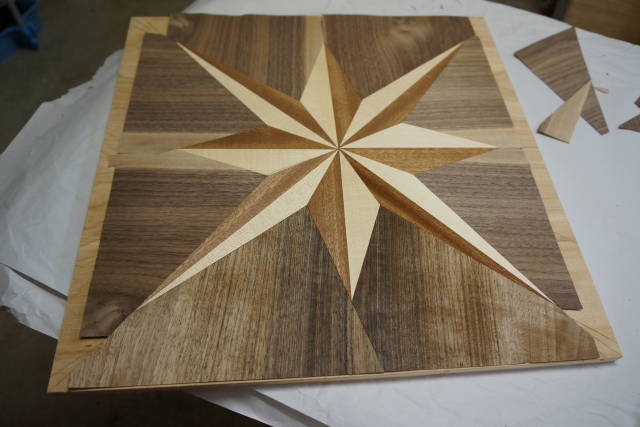 This many element, I thought could not be hammered correctly. So I decided to press the veneer on the ply. since I do not have a press yet, I decided to put some weight on the top. Not a brilliant idea for sure, especially with warped ply.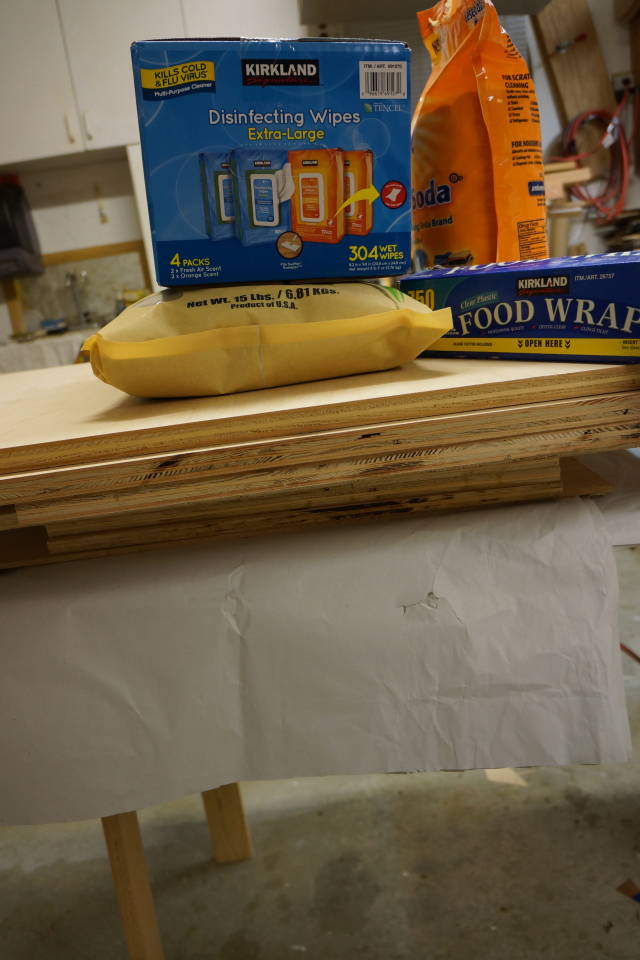 Well there was not enugh weight to press correctly. few spot to correct.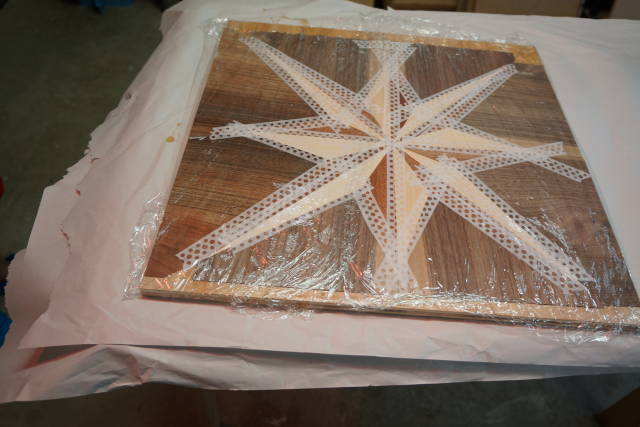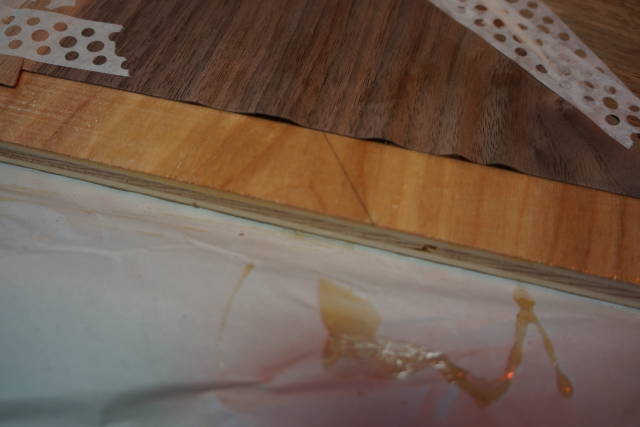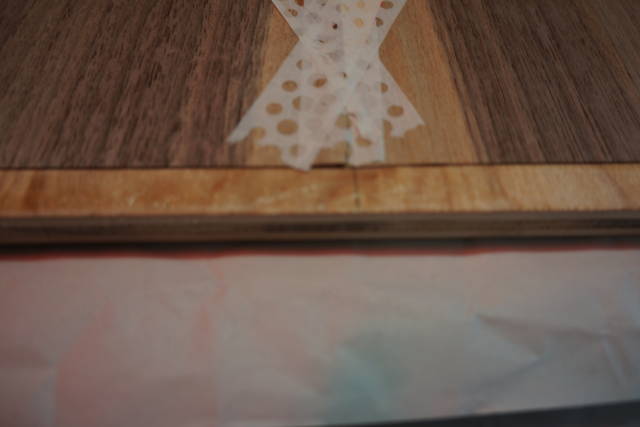 More damage during scraping ( first time I used a scraper )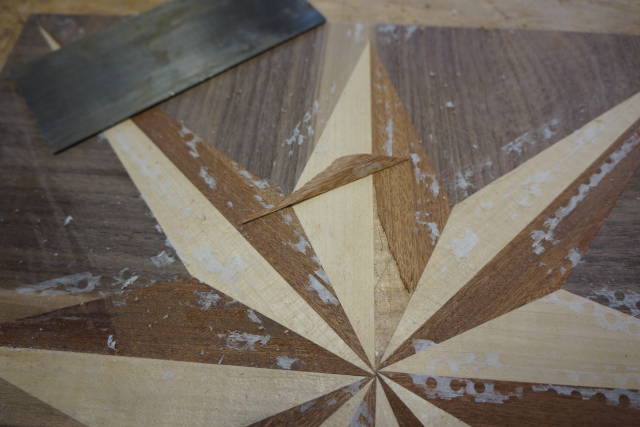 All done.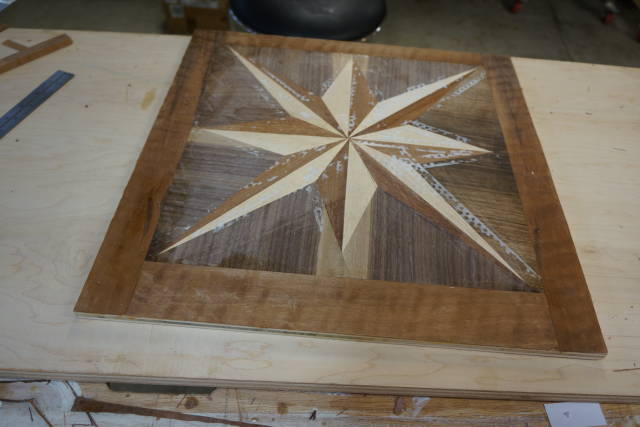 -- Abbas, Castro Valley, CA
Part 7: Redo
Part 8: Veneer Box Top
View all parts of Learning veneer »