Work Bench Build #16: Final Pictures
Well this will close up this blog on my journey building this Robou Hybid Workbench. When I started I wanted to be able to hold and clamp wood in order to work on it. I incorporated a lot of my own ideas and design. I have been using this for a few months now and I am very pleased. I have finished the top and sides and even have a few scratches. This weekend I will spray the bottom and legs, but it's 99.9% done so I am posting the final pictures today.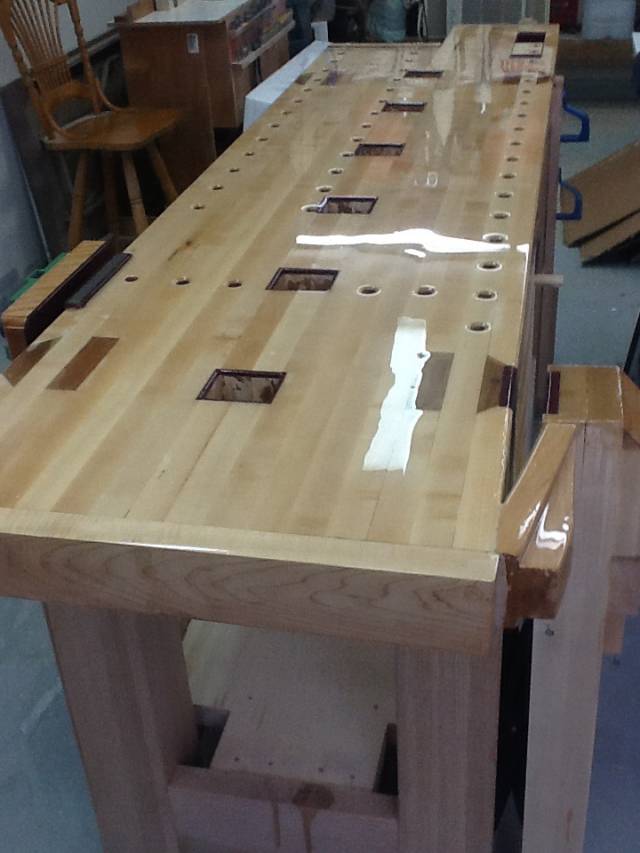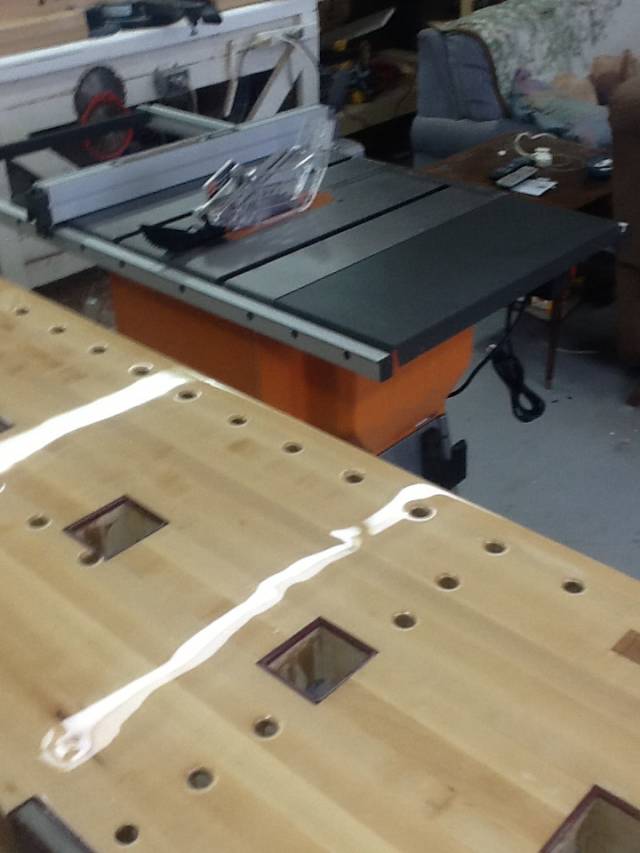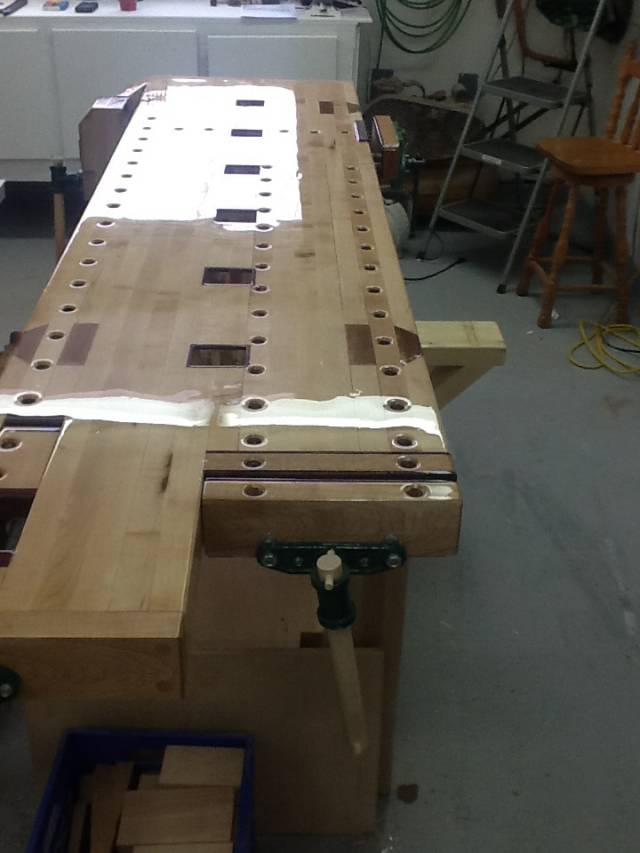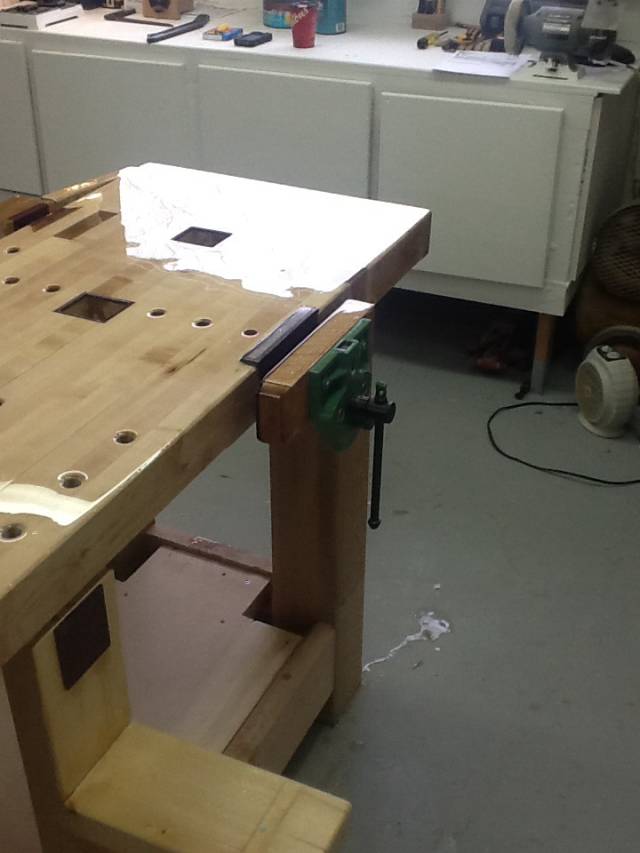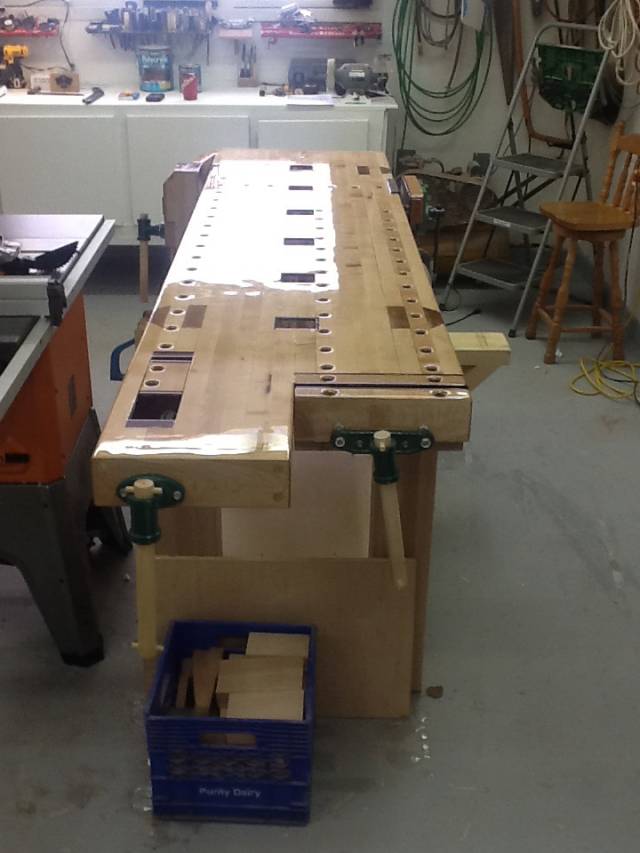 -- CHRIS, Charlottetown PEI Canada. Anytime you can repurpose, reuse, or recycle, everyone wins!
Part 15: Update
Part 16: Final Pictures
View all parts of Work Bench Build »