Gut Shop Reorganization #10: flip top drill press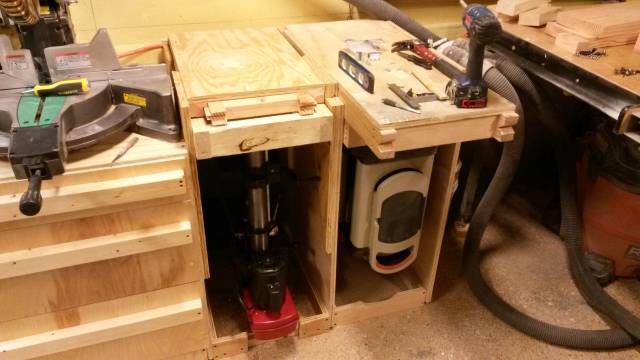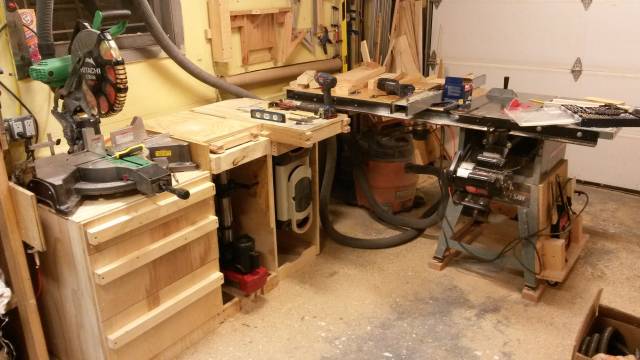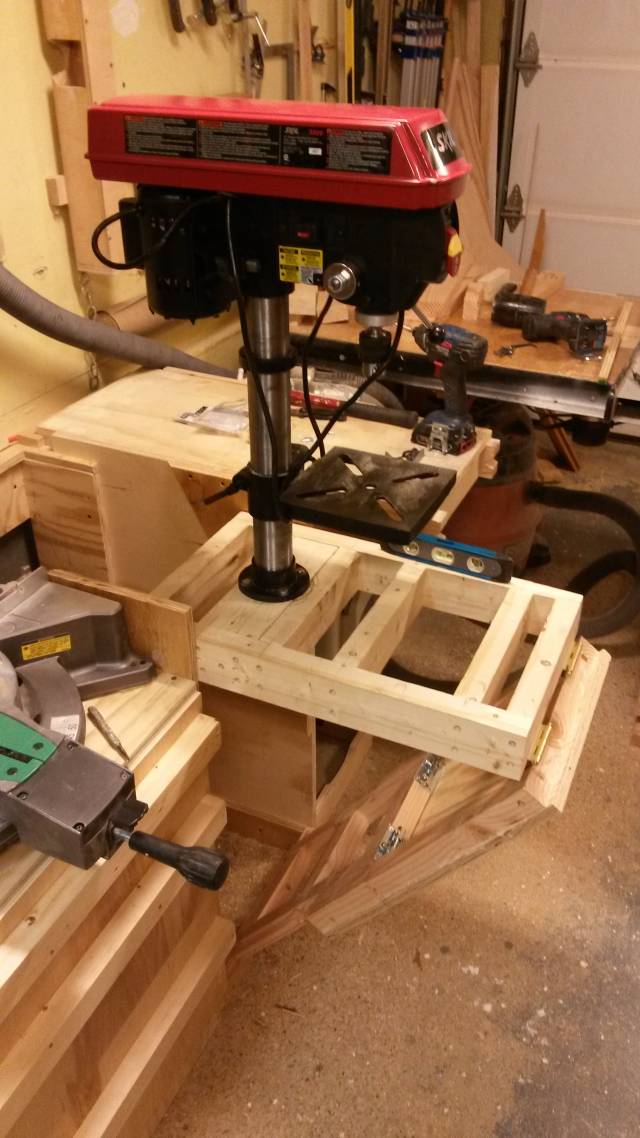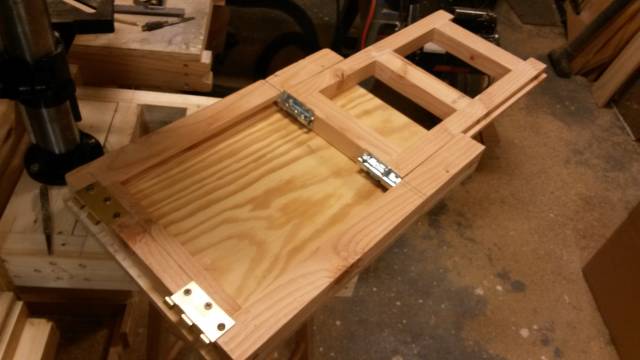 I'm exhausted. I built this over the past 2 days which is a day too long. I wasn't sure about the height and had problems making it fit the swing to below. I finally sorted out those details and made it work.
This is the same concept as my flip top planer. The pivot is offset so it sits out in front of the other tools when open. That way I can clear the other stuff when using it. I took the base off and mounted the stand directly to the pivot base. This saved me an inch or more.
The top table is short because the planer table would run into it if it were built the same as the planer flip top. But I need the same length to make it stand level. So I solved that by making the leg telescoping. It locks with barrel locks.
One more tool off the floor.
-- Losing fingers since 1969
View all parts of Gut Shop Reorganization »