Workshop Tour
Workshop tour challenge
Well here is my shop. I started feeling better finally so, I decided to clean up the shop before taking the pictures. I started taking pictures in a clockwise fashion.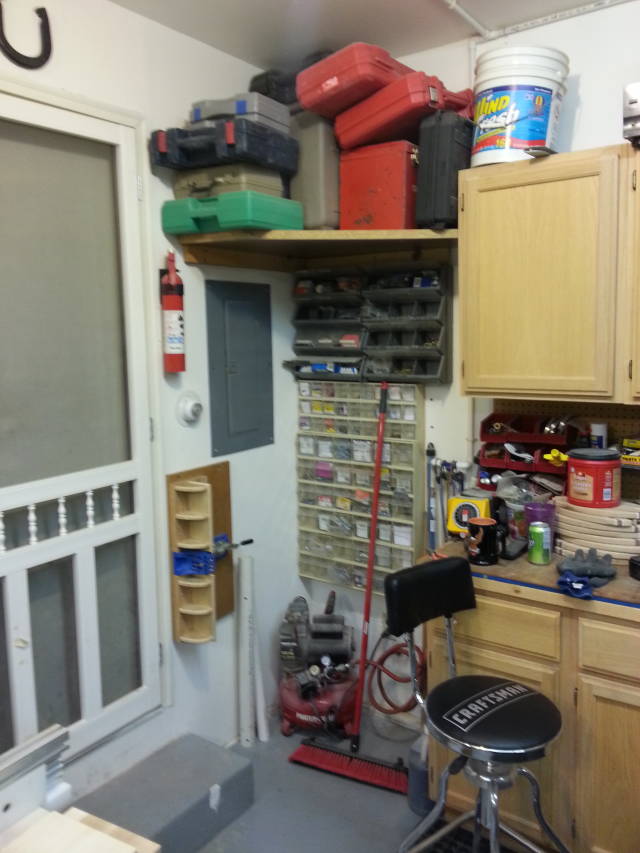 This is the corner next to the house entrence. I have my compressor, 100 amp fuse panel, screws and a bunch of boxed equipment above on the shelf.
Next, is my miterstation/ workbench / storage.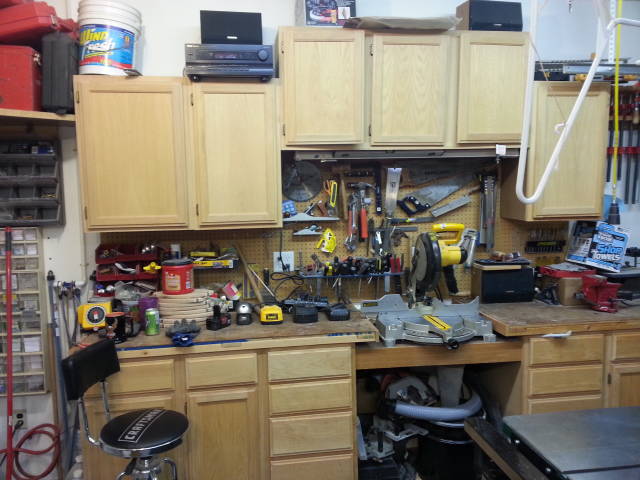 Next, you'll see my spindle sander and drill press with the drill press cabinet I recently made underneath. I also have my pipe clamps hanging.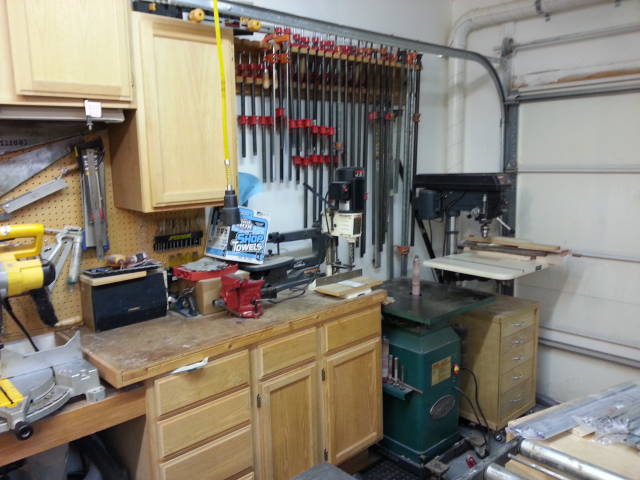 Above picture is also my mortise machine and my scroll saw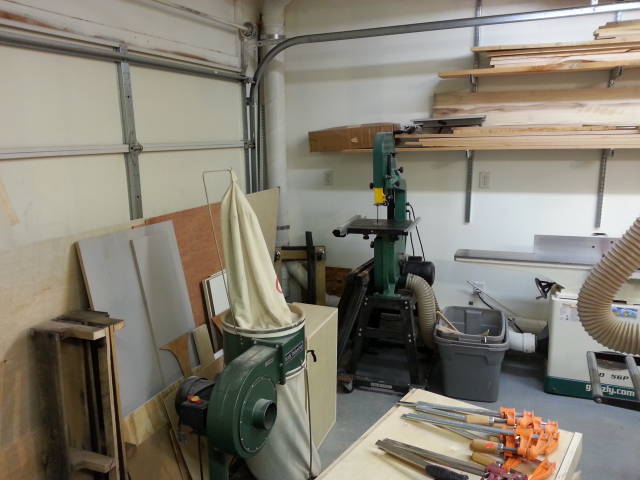 Swinging to the northwest you'll find my plywood rack and bandsaw area. The plywood rack is on wheels so I can move it around. I also have a single 450 cfm dust collector that I reall don't use anymore.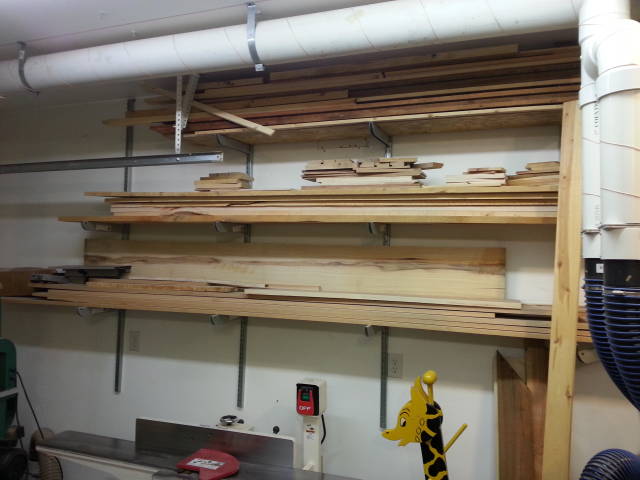 Above picture; is my lumber rack. Bottom has red oak an hickory. The middle is usually maples and cherry and the upper is pine OSB & popular.
Moving onto the picture below is my 15" thickness planner. Along with my new 8" jointer. I've had my thinkness planer about 20 years now and just upgraded from my dads old 6" Craftsman jointer last fall. I mostly have had my equipment 20 years & that's about when I did some upgrades.


Moving along you'll see below my 24" conveyor belt sander. I mainly use this when doing raised panels and fine tuning thicknesses.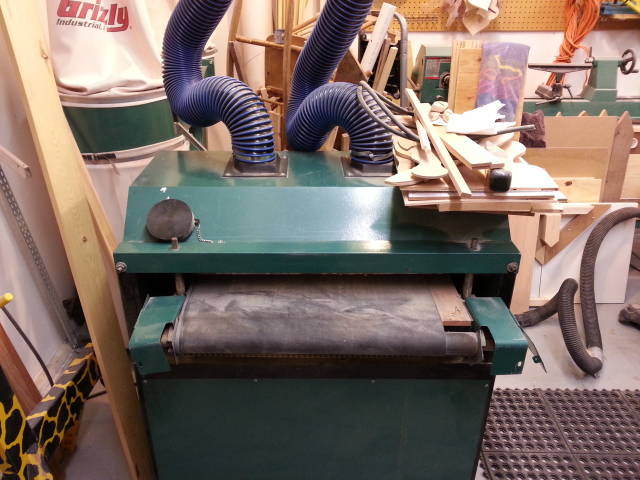 Hiding above is my grizzly 2300 cfm twin bag collection system. The next few pictures is the piping for the collection.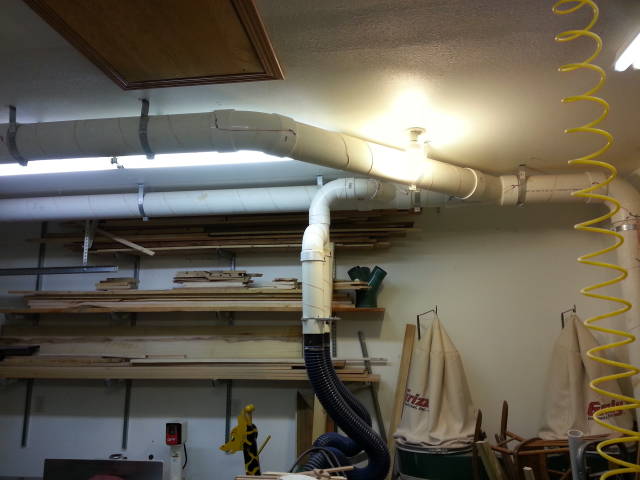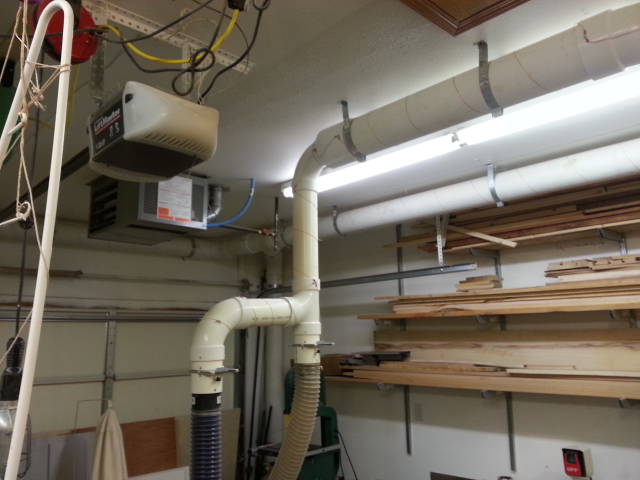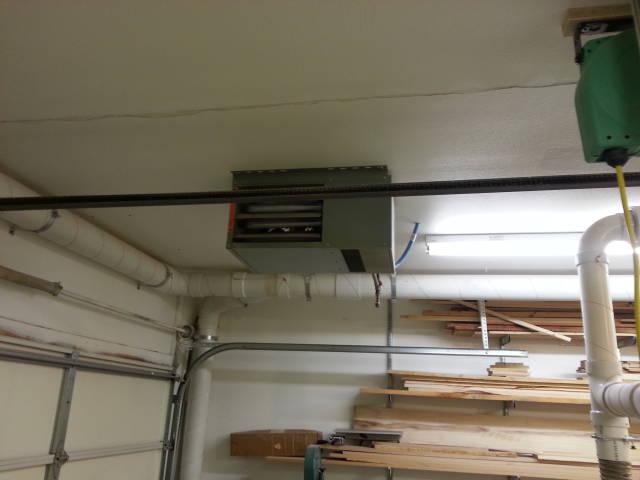 The picture above is still showing the collection pipe moreover my 45k btu natural gas garage heater. Continuing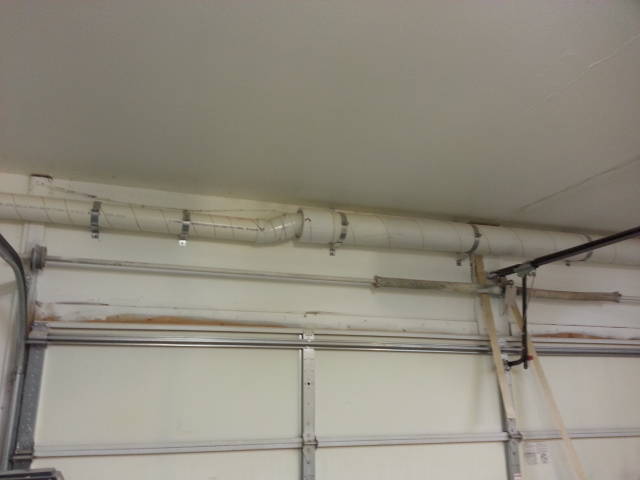 This pipe in the above picture runs over and picks up the drill press, spindle sander and the miter saw. All of the equipment has blast gates and the PVC pipe and blast gates are completly grounded with a copper wire on the outside of pipe.
Next, hiding is my lathe and the lathe cabinet I recently made.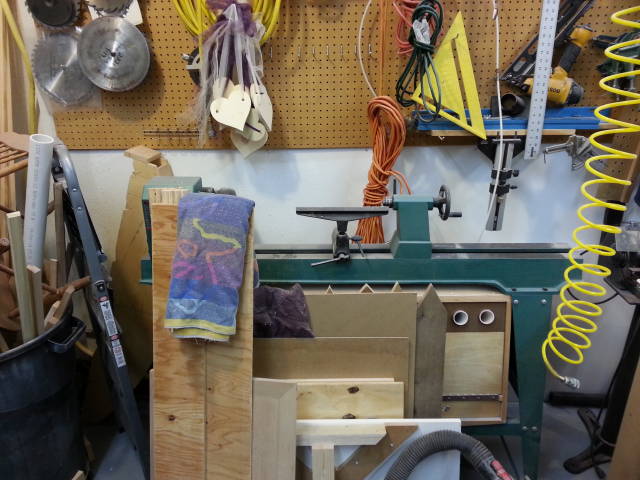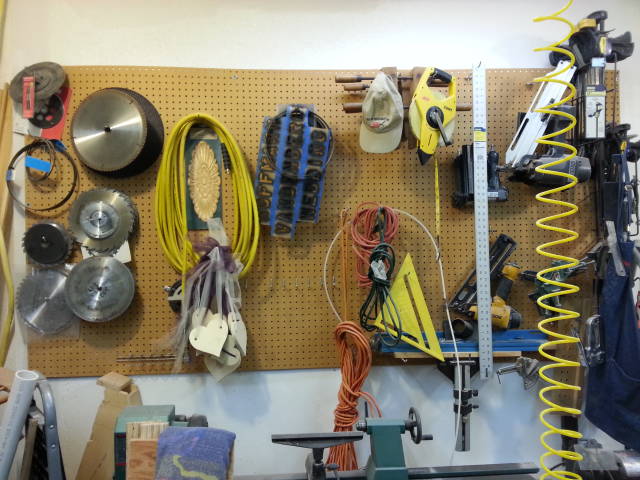 The picture above is the area that im looking to redo over summer with a french cleat system. However, its an area for saw blades extra air hoses, air nailers and more clamps.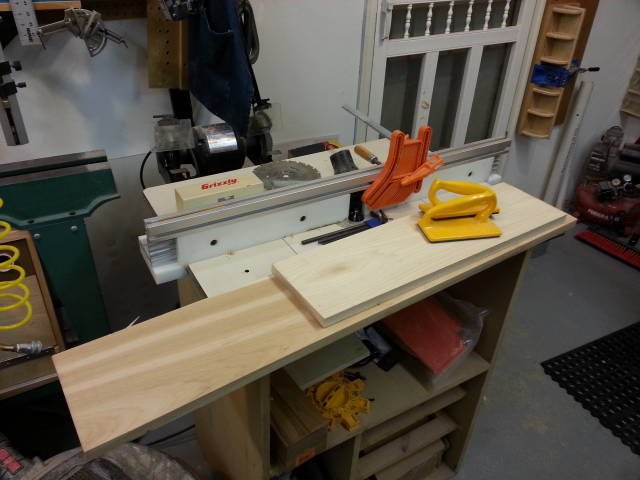 Now were getting close to the end of the tour. But, before we are here is the router table above and the new 50" right rip 3hp cabinet tablesaw below.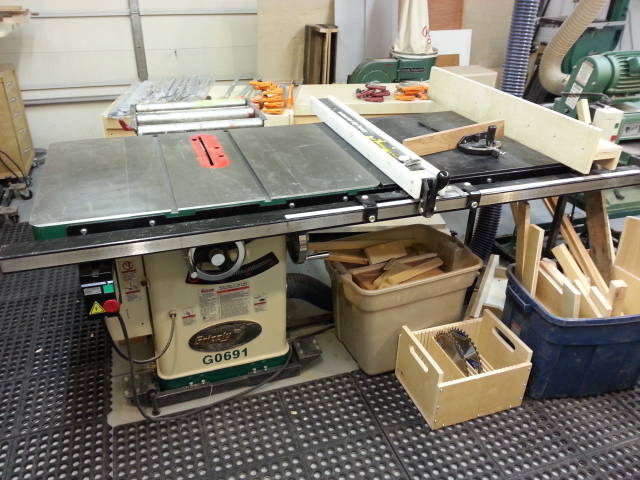 The next pictures are of my hanging airhose, retractable extention cord and retractable work light.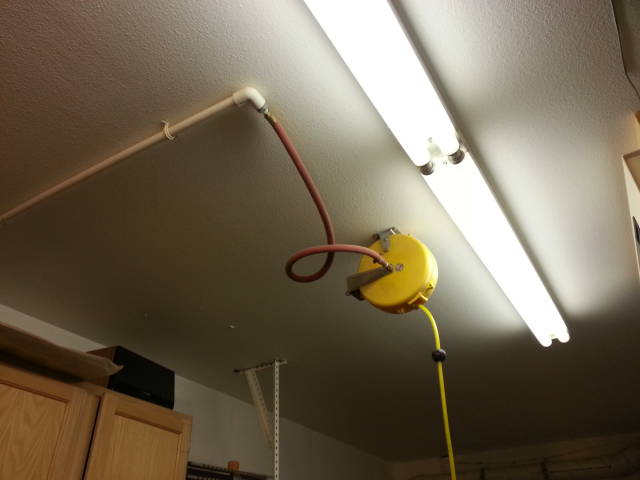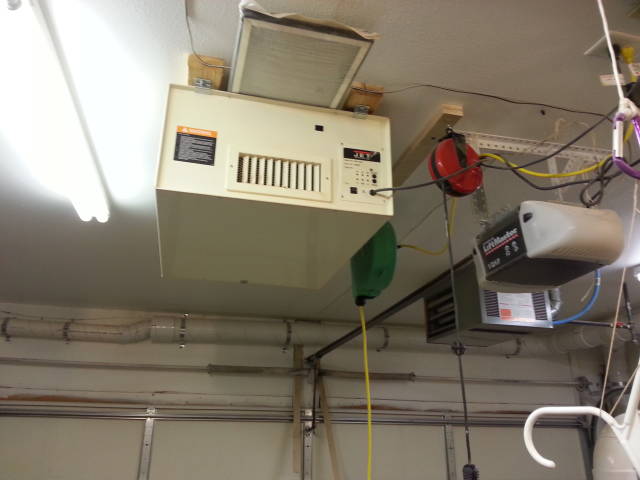 Overview of shop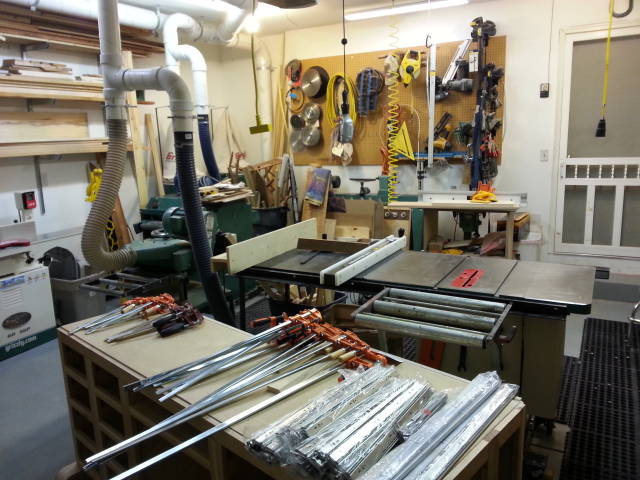 The last picture is of my lucky horse shoe over the door. So I don't get hurt.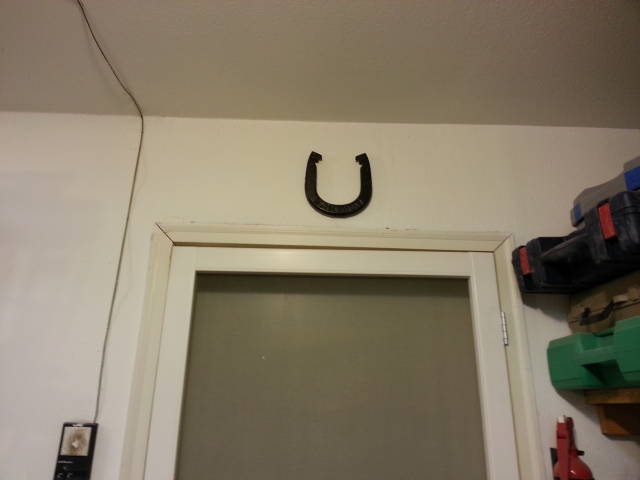 I just want to thank you all for visiting my shop "woodsconsin woodworking" I am glade I was able to show you it. All this shop is, is a 20′ × 20′ garage. Hope to see yours next. Thanks Jeff.
-- Jeff Vandenberg aka "Woodsconsin"