Workbench / Outfeed Table #1 #8: Doors, Drawer Fronts & Face Frame
Hello ladies and gents, well I've been busy making Doors, drawer fronts & tons of sanding. Well after sanding, I put on two coats of tung oil with a light sanding between the first and second coat with 220 Grit. I needed to knock the raised grain down. I shot each with a blast of air then a good wipe down.
My next step is to fasten the secondary top down to the carcases and put in the slots for the lag bolts that are going to hold the main top.
Then, I'm moving onto installing all the drawer rails in the carcase's. After said process, I'll be taking final dimensions of all the drawers and start preparing the wood for them.
The steps I will need to take are:
cutting all fronts, backs & sides to rough length
resaw wood in half
joint face and one edge
thickness plane to 1/2"
rip to final width
cross cut to final length
flush half blind dovetails
1/4" dado for drawer bottom
dry fit and sand inside faces.
Glue
There are 12 drawers and one huge pull out. I'm thinking that this is going to take some time to complete.
After that im going to install all the drawers and doors. And finish the entire bottom before I move onto building the top.
Below are the pictures of the doors, drawer fronts & face frame. Enjoy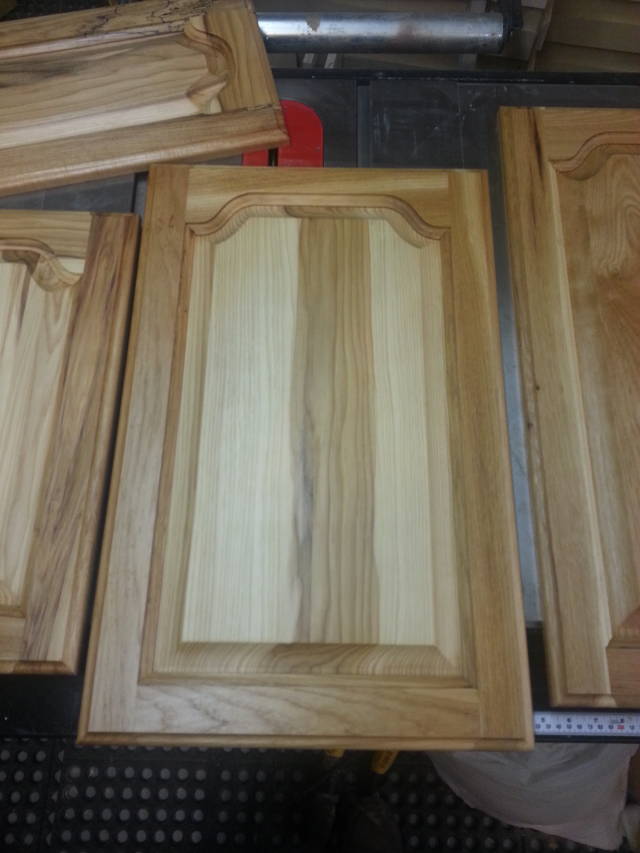 The door above has to be my favorite out of all of them.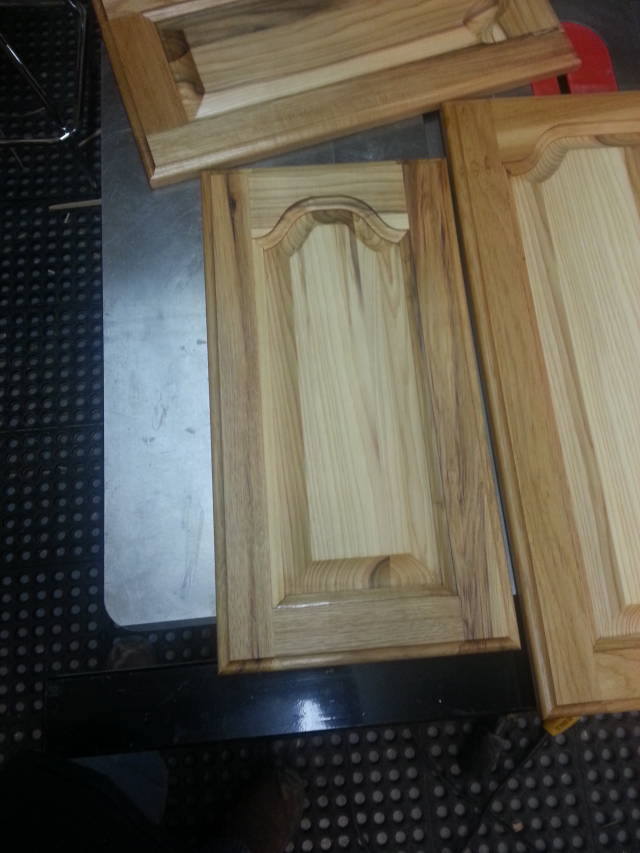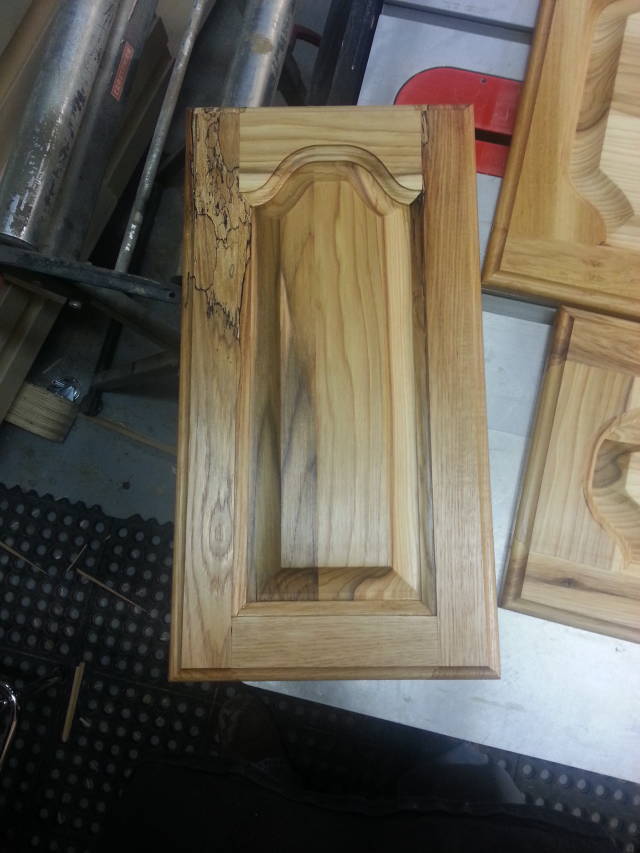 This door above has spalted hickory in it. This is my second favorite.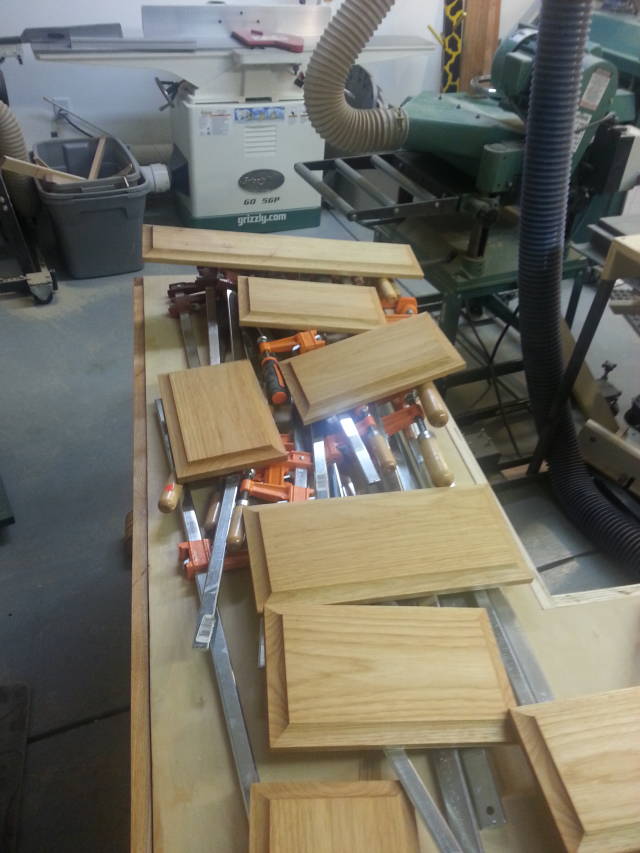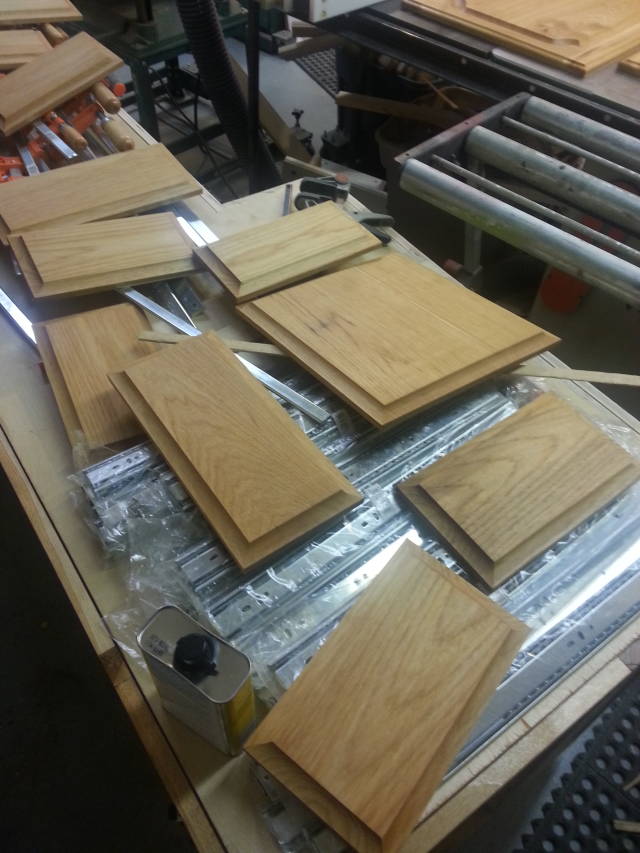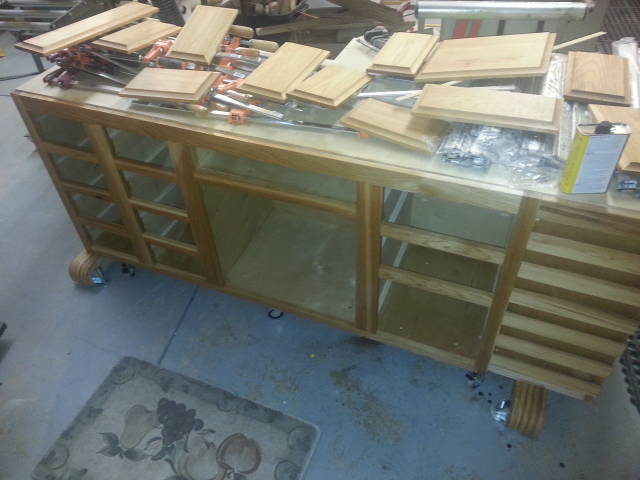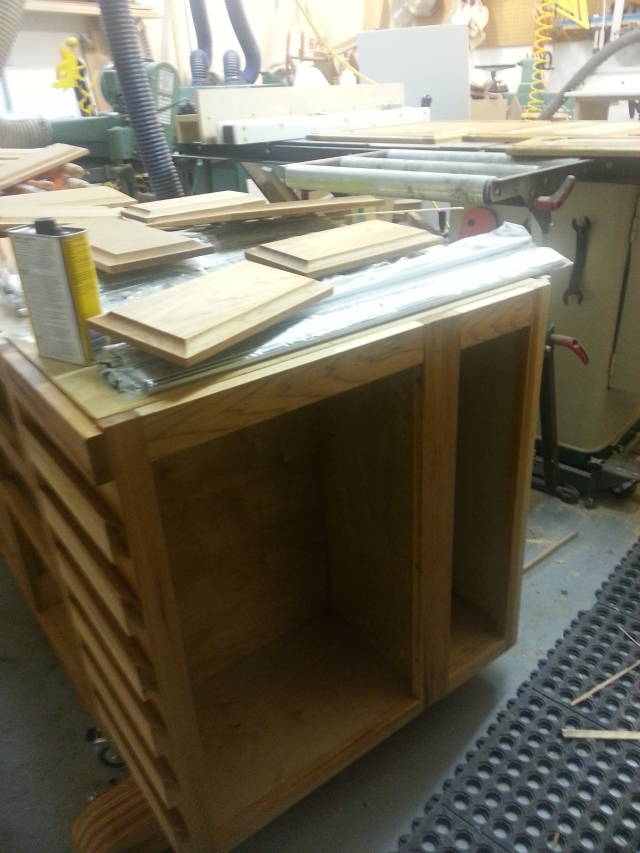 -- Jeff Vandenberg aka "Woodsconsin"
View all parts of Workbench / Outfeed Table #1 »