Clamp Storage Design Challenge #2: And the Winners Are ...

Every woodworker needs a serious clamp storage. Why not design it yourself?

I'm happy to say that many of you decided to share your own clamp storage ideas. They will be here to stay for a long time.
Folks from 360 WoodWorking had a hard time choosing two winning entries. Anyways, Chuck Bender sent me a message with the winning entries today:
BradNailor's Swivel clamp rack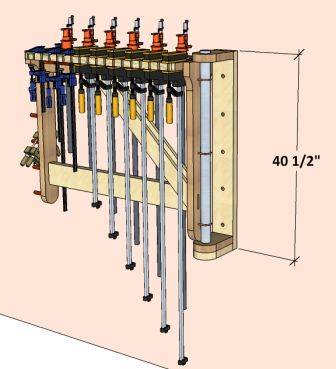 The winners win a one-year subscription to 360 WoodWorking.
Congratulations and thank you to all the participants!
P.S. the Summer Awards are coming soon, get ready ;)
-- Martin Sojka, https://craftisian.com
View all parts of Clamp Storage Design Challenge »