WoodworkingWeb Interview: Galvipa
This interview, with Galvipa, is from February, 2016.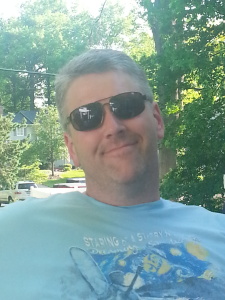 First, I just have to say that I love the bar you created. Were there any challenges with any of these items, because they weren't "woodworking specific" items?
I didn't want to get too expensive. I also like the look it gave with using the pine. Experimenting with different non-woodworking specific items is what I like to do. Many times things don't work but there are times they do. Using the tile sub flooring plywood worked great. It stained very nicely.


And now.. to the interview.
1. What is your "inspiration story" — where did your interest in woodworking all begin?
My interest in woodworking started when I was a kid and I would "help" my dad build different things. He would let me build with the scrap wood from his projects.
I really didn't start building my own projects until my college years, where I built props for a dance studio.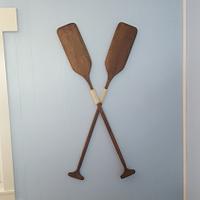 2. Who is your woodworking mentor and why?
My mentor would be my father. He taught me a lot about everything. I wasn't able to show him what I can build since I didn't build any of my posts until after he died. But I did keep what he taught me from all the items I was able to build with him.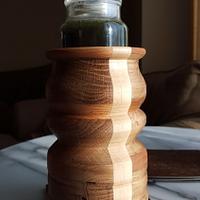 3. Power or hand tools? … and why
Power tools. Mostly because I am not that talented yet to do things free hand with hand tools. I still need many hours of practice.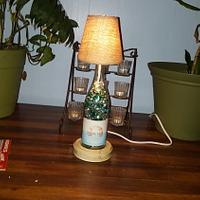 4. What is your dream project and when do you think you will tackle the challenge?
Dream project?……I never really thought about that. I guess I always would love to have built in shelves and cabinets in my living room. Not sure when that will happen but it will be a fun task.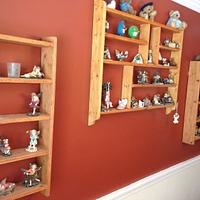 5. What is the greatest gift that this craft gives you?
What I love about building is the creating. I like designing and then bringing to life what I designed.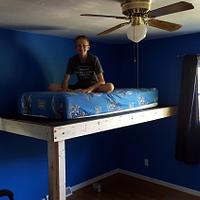 6. What are your "words of wisdom" that you want to pass on to others, especially to beginners?
Words of wisdom…. 'Don't be afraid to fail. You will be surprised when you don't "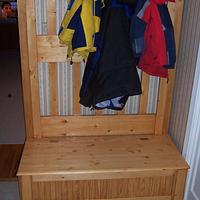 .
-- Toxins Out, Nature In - body/mind/spirit