WoodworkingWeb Interview: Chris Tasa
This interview, with Chris Tasa, is from August, 2016.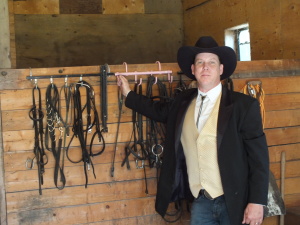 1. What is your "inspiration story" — where did your interest in woodworking all begin?
I grew up in a small logging community in British Columbia Canada. Wood and woodworking were always around. Some of my fondest memories are of watching my father in the shop.
With no Big Box stores around, I developed an "I can do that" attitude: need something, build it; doesn't work, rebuild it.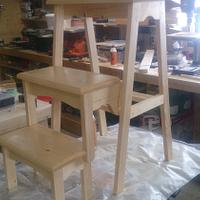 I spent a lot of years as a long haul truck driver and, when I finally left the road for city work, I started doing small wood projects.
I found that it was my escape – no world outside – just me, the tools, and the wood.
From there, the tool collection grew with the addition of a CNC. So, now, I spend more time out in the shop than in the house.
My latest passion is picking up old wood working tools and restoring them back to their former glory. This started out from necessity and grew into another passion.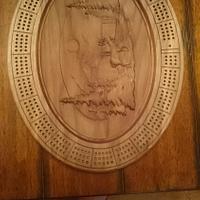 2. Who is your woodworking mentor and why?
My mentor would have to be my father. I have fond memories of him standing at the wood lathe with chips a flying.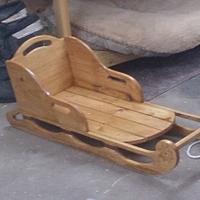 3. Hand or power tools?
I use mostly power tools, as it is quicker. I think it comes from my lack of patience. That is not to say I don't love the feel of a old plane in my hand…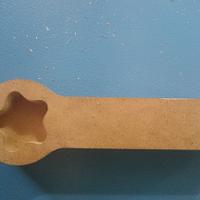 4. What is your dream project and when do you think you will tackle the challenge?
My dream project … hmm … that seams to change. Right now it would have to be a real old-style wood working bench. That, I will probably start in the next few weeks.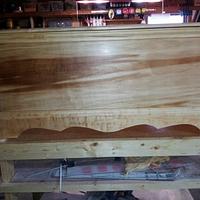 6. What are your "words of wisdom" that you want to pass on to others, especially to beginners?
My words of wisdom to beginners: No project is without flaws/mistakes or what we see as mistakes. We are our own worst critics. You learn how to incorporate those "mistakes" into your projects; that is what makes it you. What you call a mistake is a unique feature. it is what makes your project you.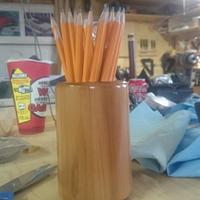 -- Toxins Out, Nature In - body/mind/spirit