Just a simple woodworker who enjoys life on Cape Cod. I love the small websites that offer camaraderie and quality.
I have a basement shop that I built 2 years ago after moving into a house with a water view (left my old garage shop behind!). Retired April 1 (April Fool's Day!) and have been enjoying the free time, such that it is. I seem to be busier now.
I was Ellen35 in a former life/site ;-)
So nice to see some old familiar faces here.
-- Ellen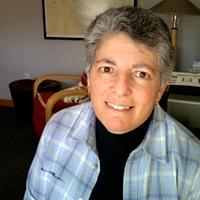 For those of you who looked at my tea boxes last week, you know I was taking them and a bunch of other items to a show this past weekend. It was an outdoor show in a new venue for us. We set up on Friday night (tent, tables, etc) but didn't put...