I had some time and felt like doing a small project so I finally ticked off one of the boxes on my to do list. I've never made one of these style push sticks before but I saw the obvious usefulness of them. I also got to practice a couple of things I rarely use.
I didn't take pictures of making the first one. It's very simple. About 3/8 thick. The joint is ship lapped.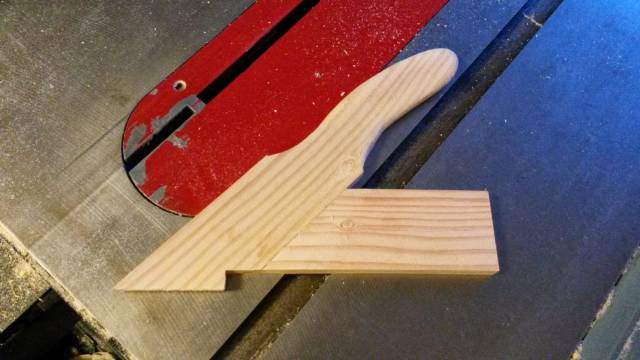 I felt that the handle was a little short so I made a second one. This one is much thicker too at 1-1/4". First I cut the tenons using my tenon jig. The inside is extra wide as it also acts as the push block sticking out of the bottom.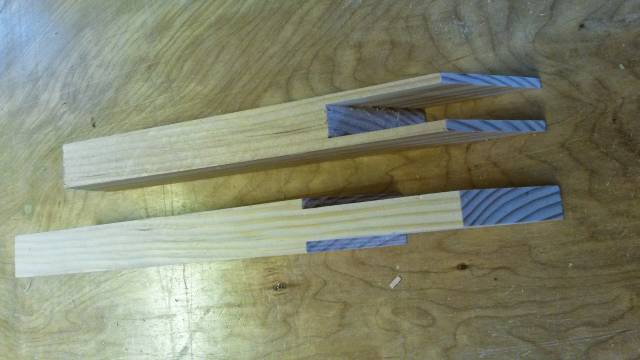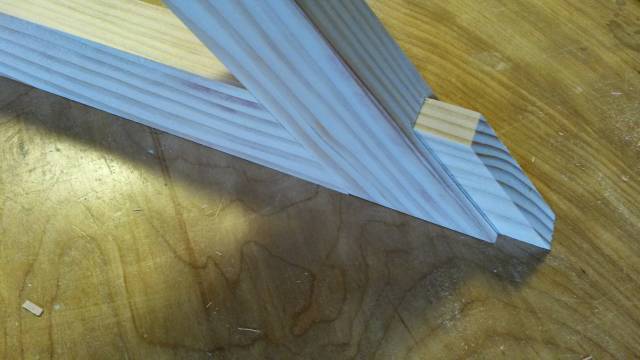 Pretty good dry fit if I do say so myself. Next I rough cut the handle on the band saw.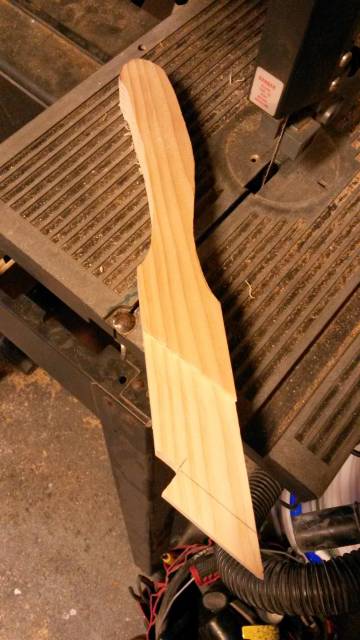 Believe it or not this is the first time I've used the band saw. I bought this old 1/2 HP 12" craftsman a few months ago and spent several hours cleaning and adjusting it. After all the adjustments and a new blade it cuts pretty well I think. It's my first ever bandsaw and I never used one before so I don't really have a benchmark to compare it against. But it handled this small job well.
Next, on to the shaper, which is my ROS in a vise with 40 grit paper.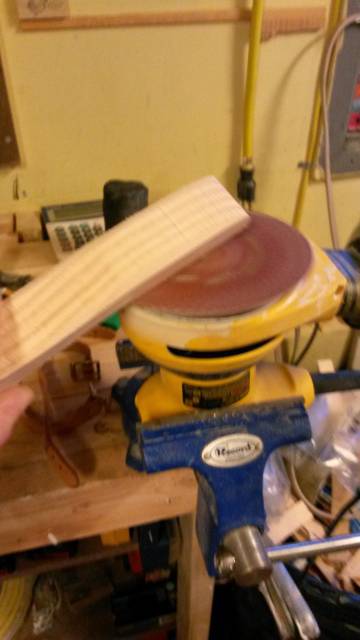 A little glue and some clamp time and voilà! A push stick is born.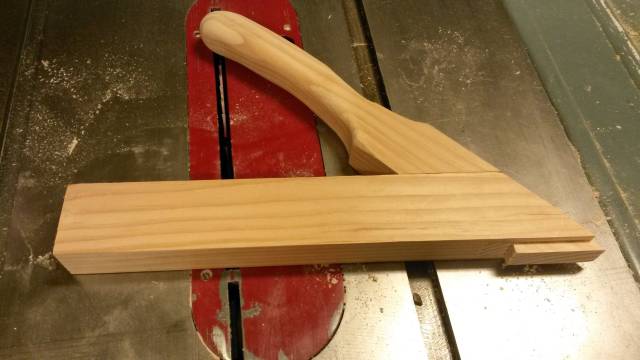 The other thing I got to practice was a little hand planing. I have only a HD block plane which is not very sharp. There was just a tiny lip at the joint which I could have knocked off with the sander but the baby was sleeping so I tried using the plane and the result was surprisingly good. I really need a good plane. I may buy one soon.
Lastly, since I was in the mood to use the shaper, I made this little stick.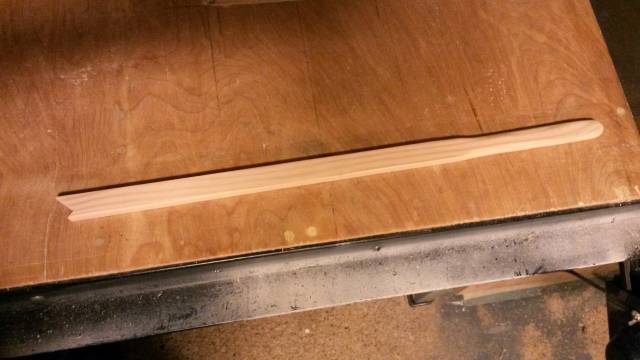 So there you go: 3 new additions to crowd my wall space. :-) Tonight I'll sand them a little smoother and wipe on some shellac. I already know they work well because I used the first one to make the second one!