Drill Press Cabinet from scrap
I've been wanting to make this cabinet for quite some time now. I've been on a shop-organizing kick lately and thought this would be a good way to use up some spalted, wormy, punky lumber that I didn't want to turn into firewood, and also get all my drilling-related tools and accessories in one place.
I got the idea from Woodsmith Vol.22/No.127 way back in February 2000. I made it deeper (both front and back sections) and added doors to close in the back shelves, added more drawers to accommodate the various accessories, drill bits, etc., and used my own measurements to fit my needs. The full-extension drawer slides were the only expense. I had purchased the casters for a storage cart for plywood cut-offs which is still on my to-do list. The other hardware is recycled from other projects, and all the wood is reclaimed, discards, or leftovers.
Here are two build pictures.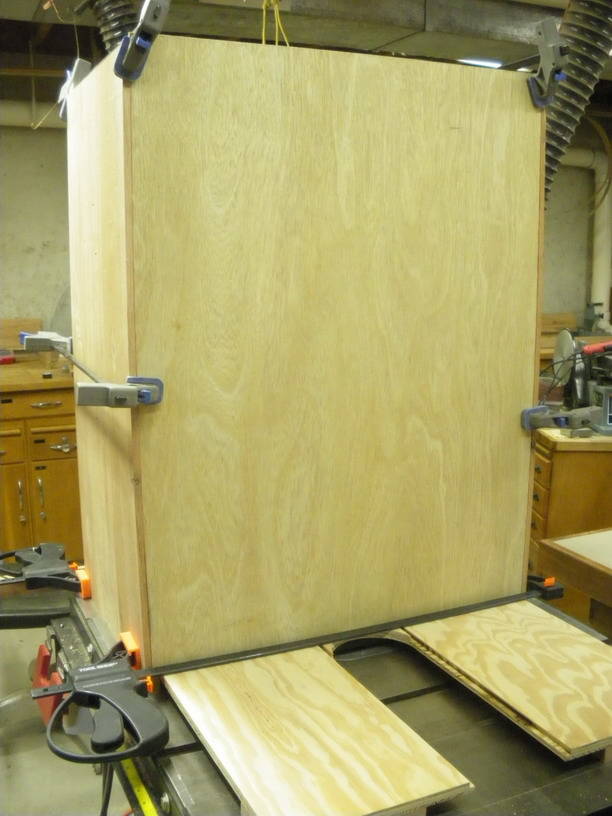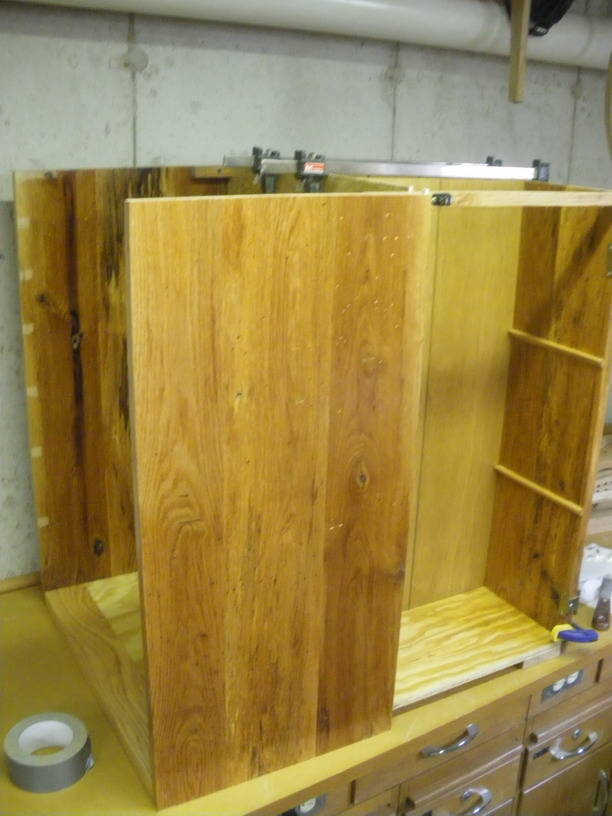 Now I just need to get the drawers filled and organized, and make a decent drill press table to go with it!
Questions and comments are always welcome.
L/W
-- "Those who would give up essential Liberty, to purchase a little temporary Safety, deserve neither Liberty nor Safety." Benjamin Franklin