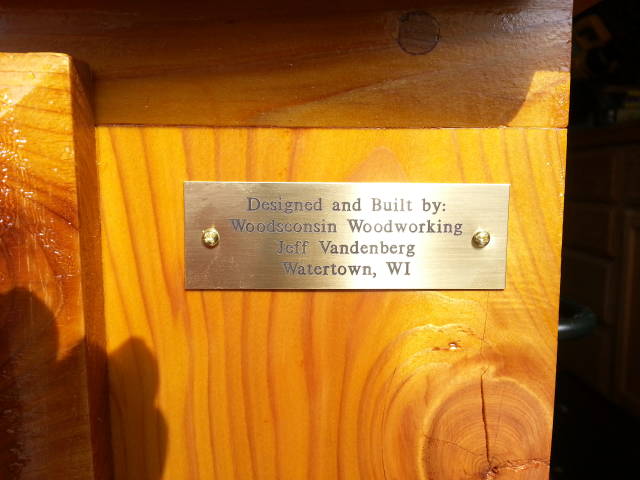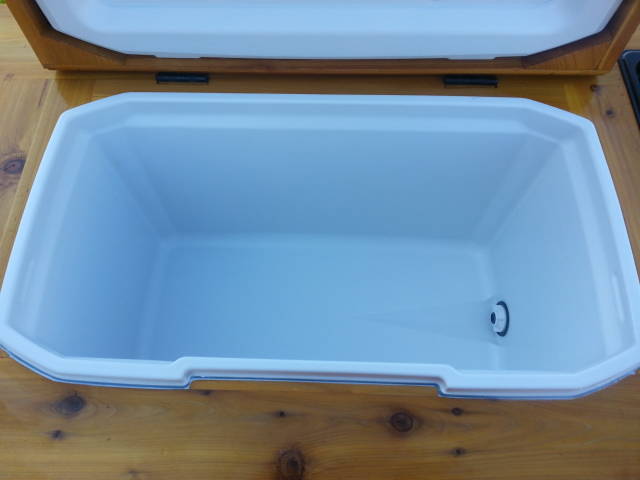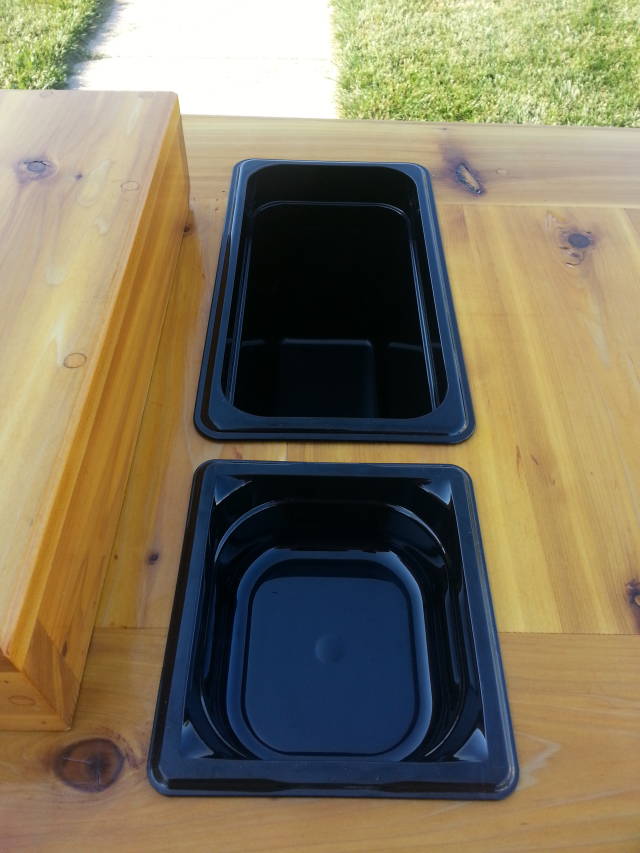 The back container is 8" deep. It can hold ice for open bottles of wine. The container in front is only 2 1/2" deep to put tongs or other utensils in after use.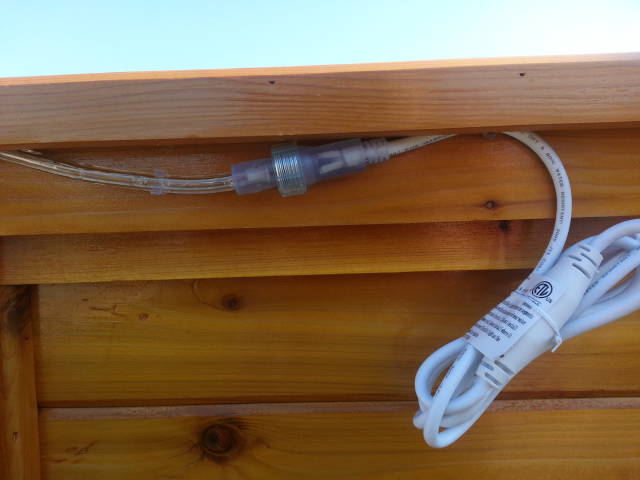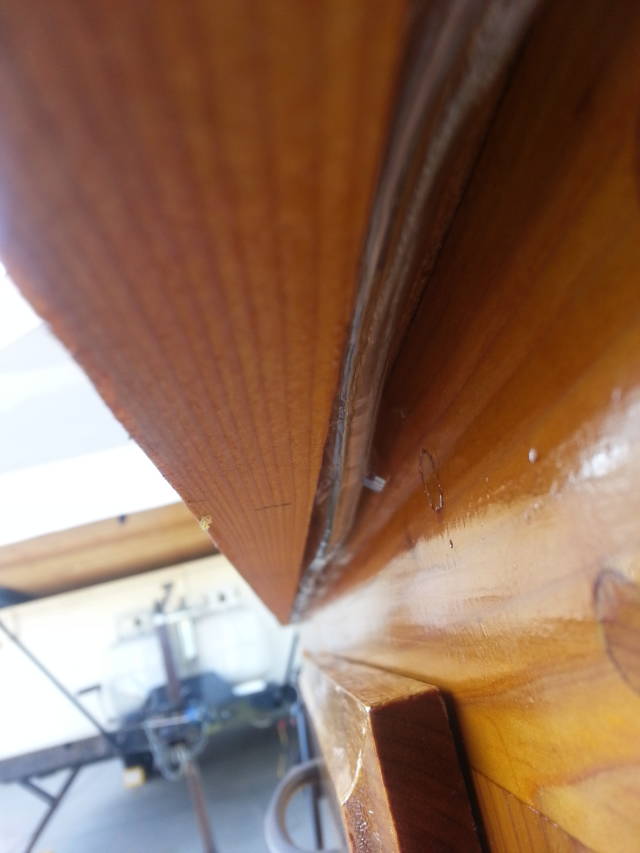 Led lighting under the top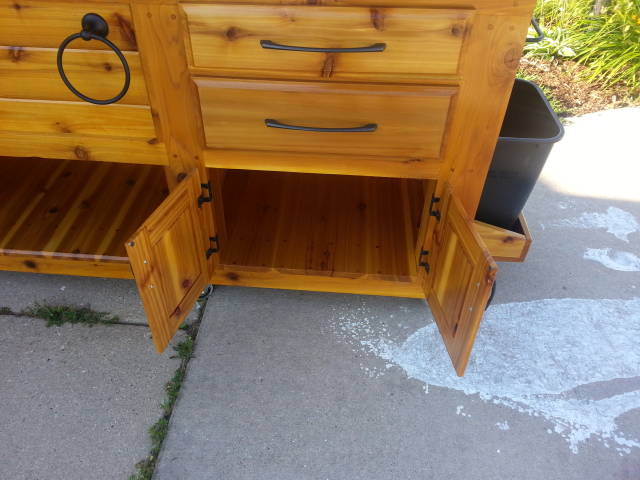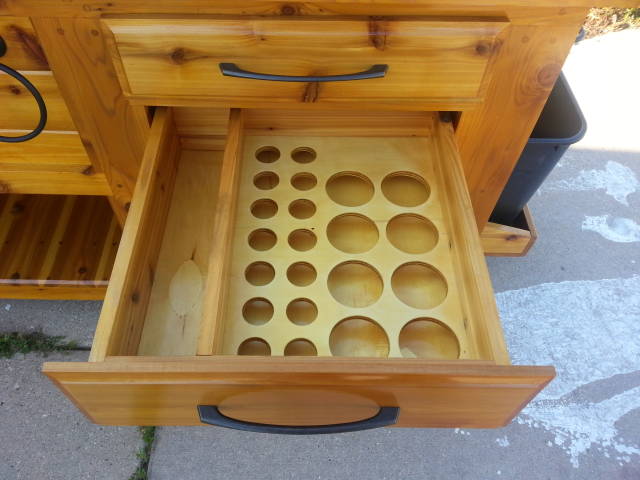 This is the utensils area to the left and the 14 shot glasses and 8 wiskey glass drawer.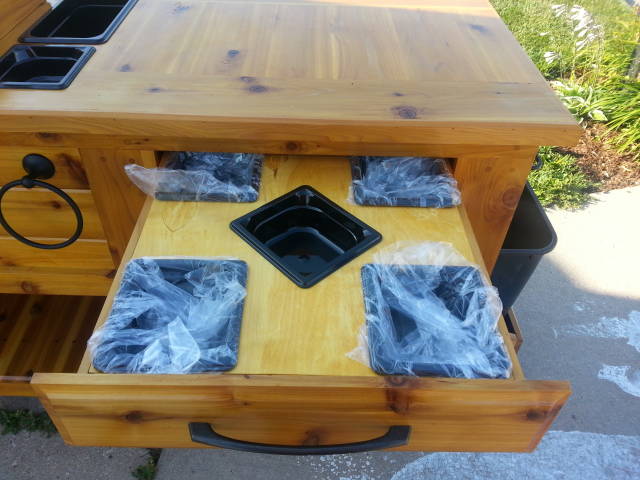 This drawer holds five 6"×6"×2 1/2" deep trays for condiments as in cherries, lime, lemons, olives, Etc..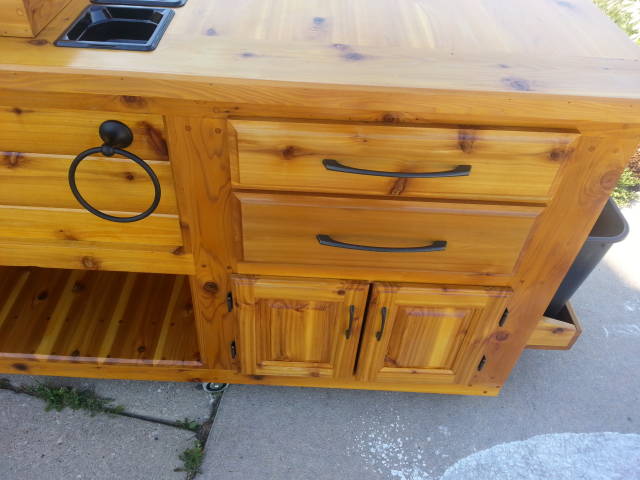 Theres a towel ring there to hold a towel to wipe off the beer bottles or whatever bottle or can before serving it. Both drawers have the soft /self close in the last three inches.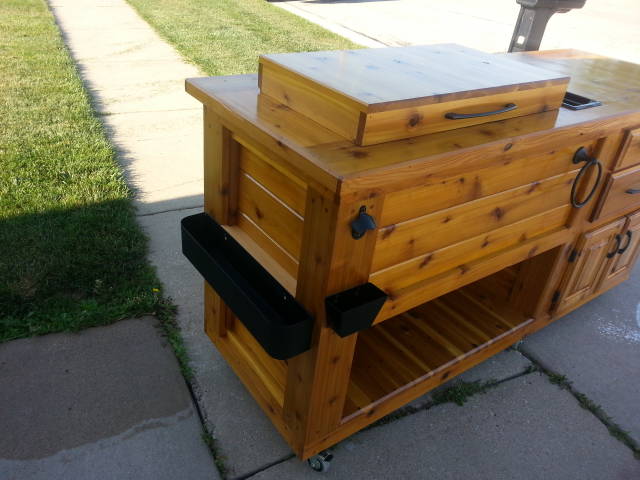 In this picture you'll see the bottle opener and cap catcher on the left front and a 5 bottle liquor speed rail on the left side. All of the items are powder coated black.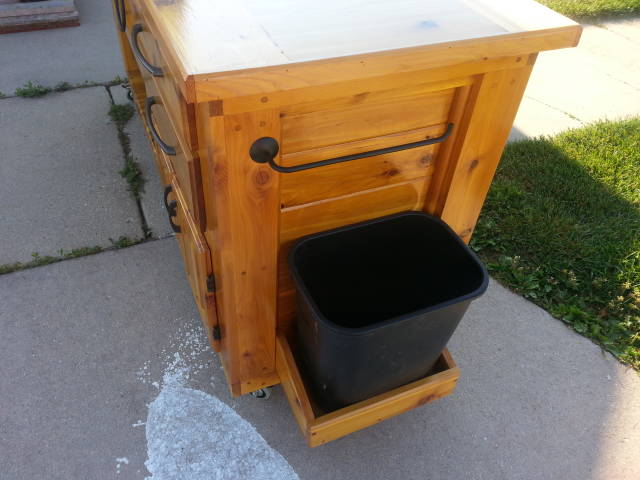 On the right side is a paper towel holder and garbage can.
This cart was ordered by my sister in law for my brother in laws 50th birthday. I completely designed and built this from scratch with no plans only an idea in my head. I completely changed the design as I went along to make everything work out. The cart base is 2' wide 6' long and 39 1/8" tall with the 3" wheels 40" with the 7/8" top added. Its 100% cedar with 2 coats of a waterproof oil based UV protection then marine spar varnish over that. 3 coats.
Underneath the cooler is where you can place the boxes of soda, beer & wine. To the right behind the double doors is storage for paper plates, solo cups, paper towels, Etc..
For the cooler I chose a 5 day extreme cooler by Coleman that will hold 100 cans. Which is there 70 quart.
I was hoping to get it done for the contest but just couldn't do it. There was a ton of work put into this unit. I can tell you all the materials added up to just under $1000.00. Now thats every nail, screw, wheels, wood, glue, Etc.. well if theres any questions please ask I'll try and answer them in a timely fashion. Thanks