Picnic Table #4: Lamination
I did a quick dry run with a couple of laminates on the form.
I heard crackling. It seemed to me the wood was too dry and the existing stress in the wood was fighting against me.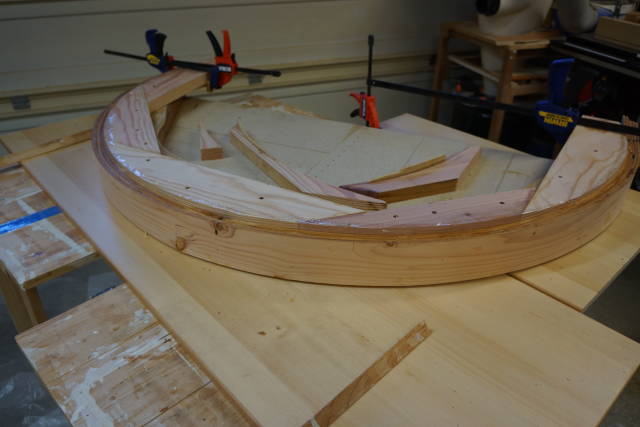 Need some energy, time for Ice cream before the glue up.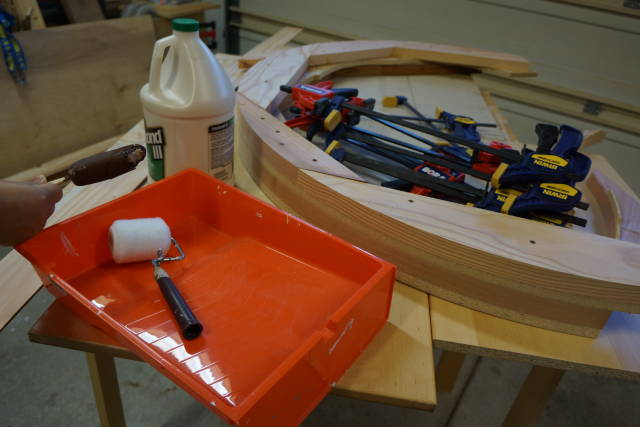 It is not visible but the form has 2 layers of clear packing tape to make sure I don't inadvertently glue everything to the form.
Anyway I rolled on some glue and clamped 4 at the time.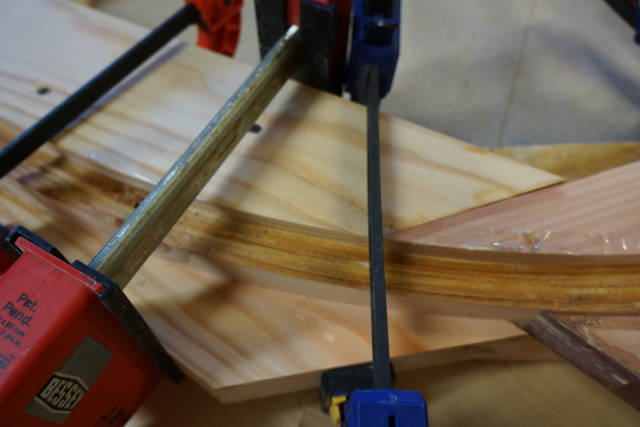 Added some more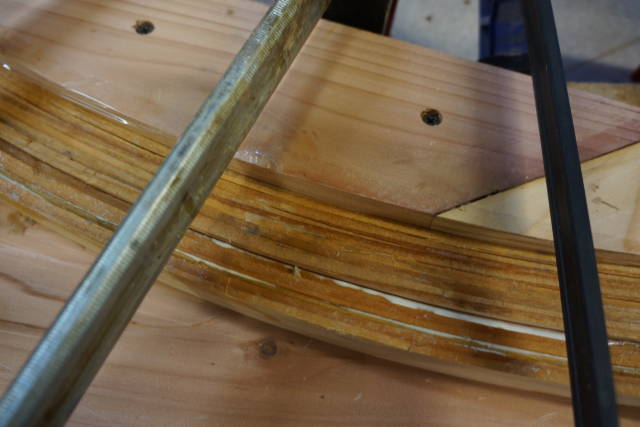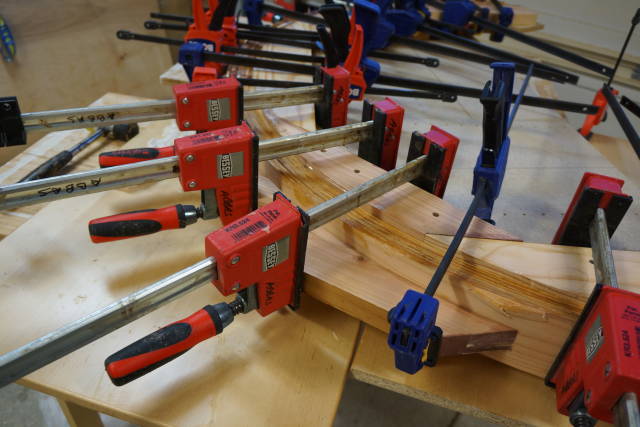 I noticed that I got very little squeeze out although I applied a generous amount of glue.
I let it dry for 24 hours each time I added laminates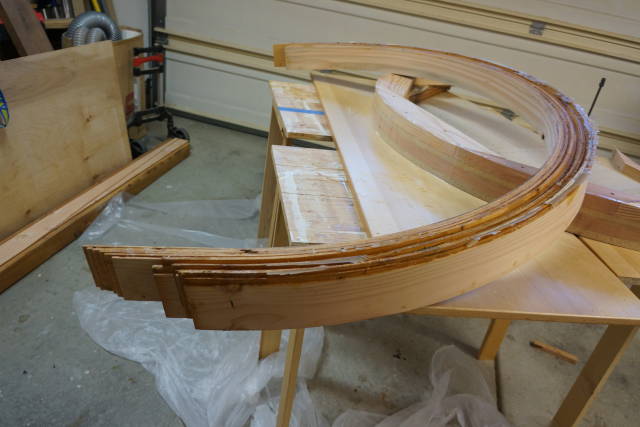 Notice the ugly section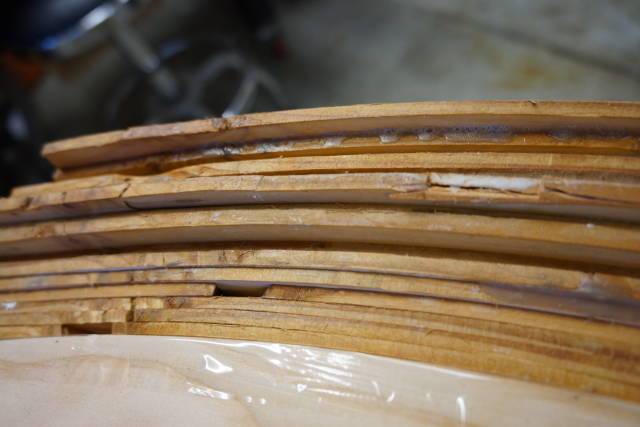 And the second one which came out much better.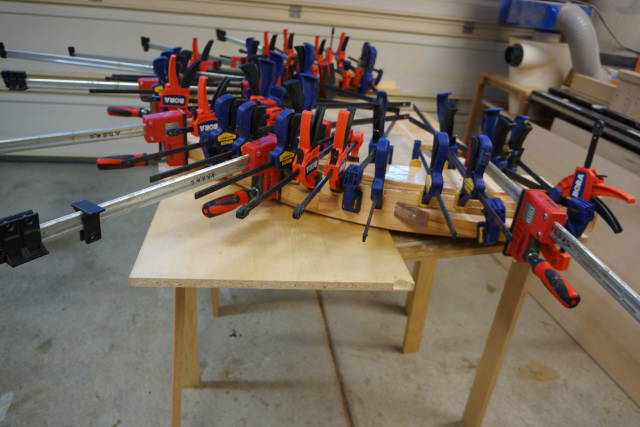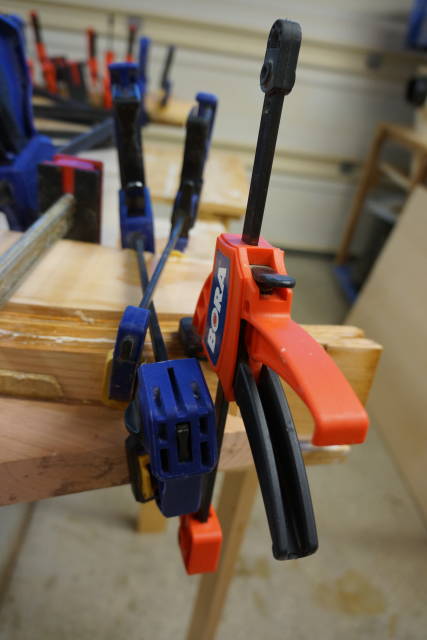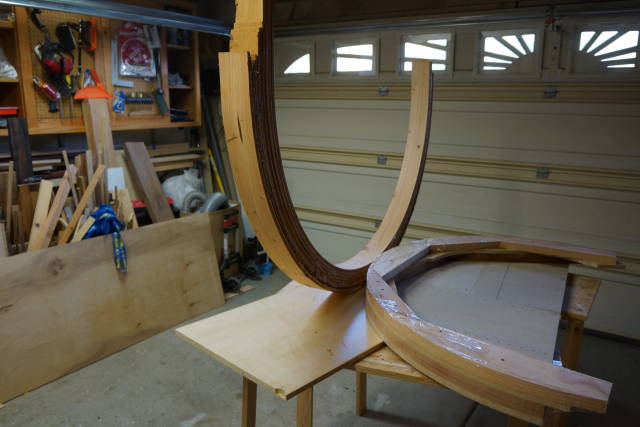 I also realize that my fear about the cauls made out of 2×4 would not be adequate to apply equal pressure were right on.
I got a lot of pressure but it was not evenly distributed.
I added more clamps to the top part but since it's a flat form I could not see he bottom edges
By the time I was done almost all the gallon of glue was gone. Very little was left also very little squeeze out. I am wondering if the dry laminate did not just gobble it up :)
Now time to cleanup…
-- Abbas, Castro Valley, CA
View all parts of Picnic Table »